Matcha is trending now! SO, you've got to love these gluten-free vanilla cupcakes with matcha green tea frosting. What are you waiting for? Try it now.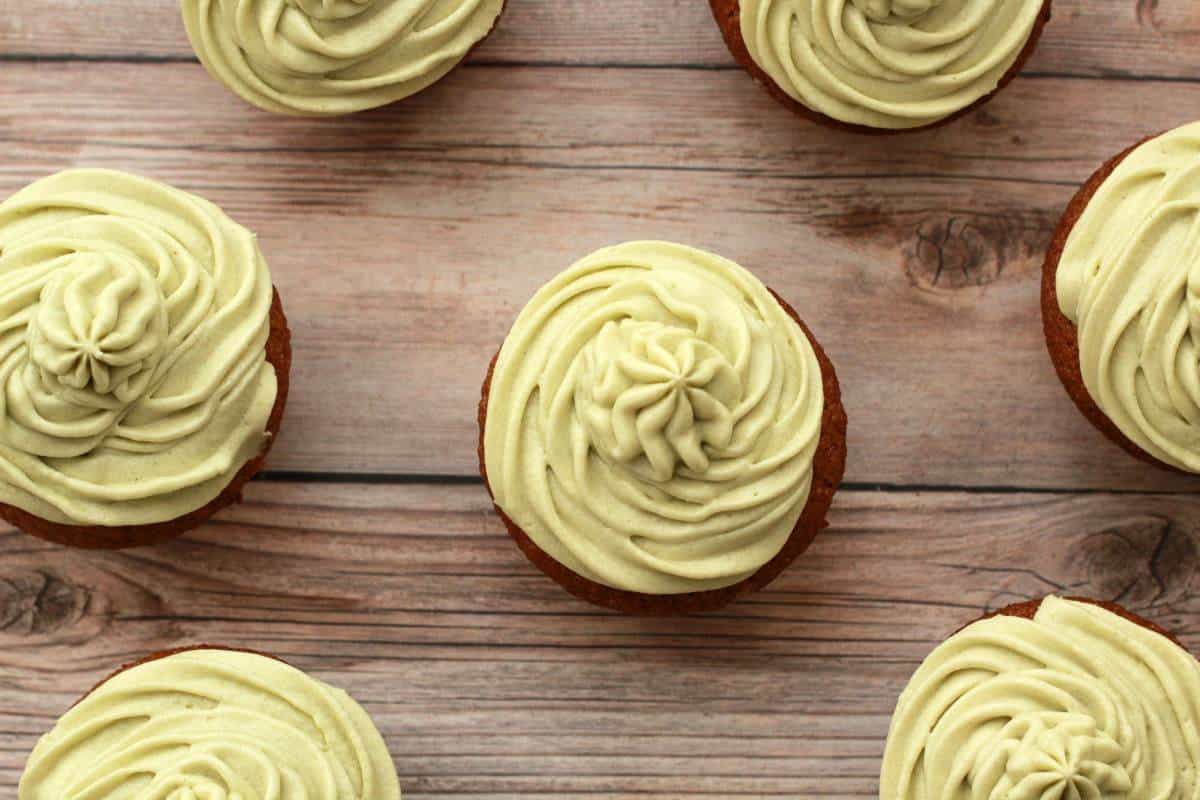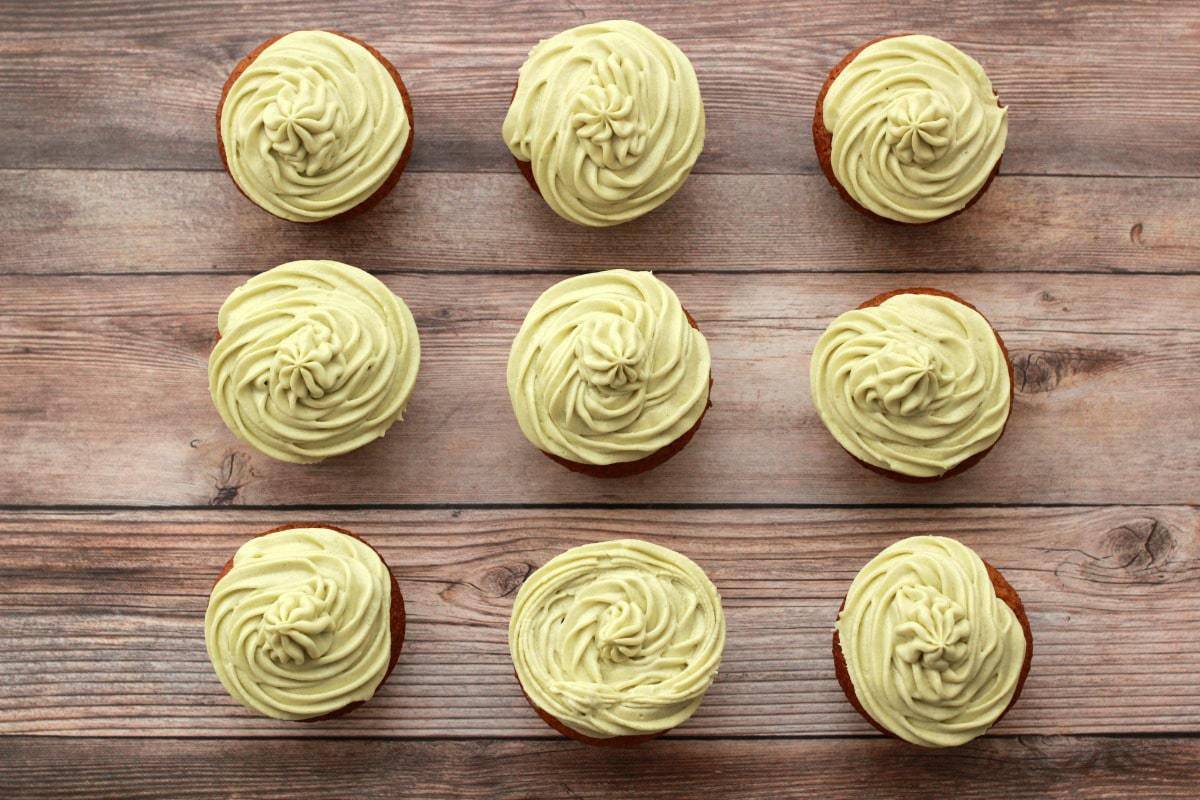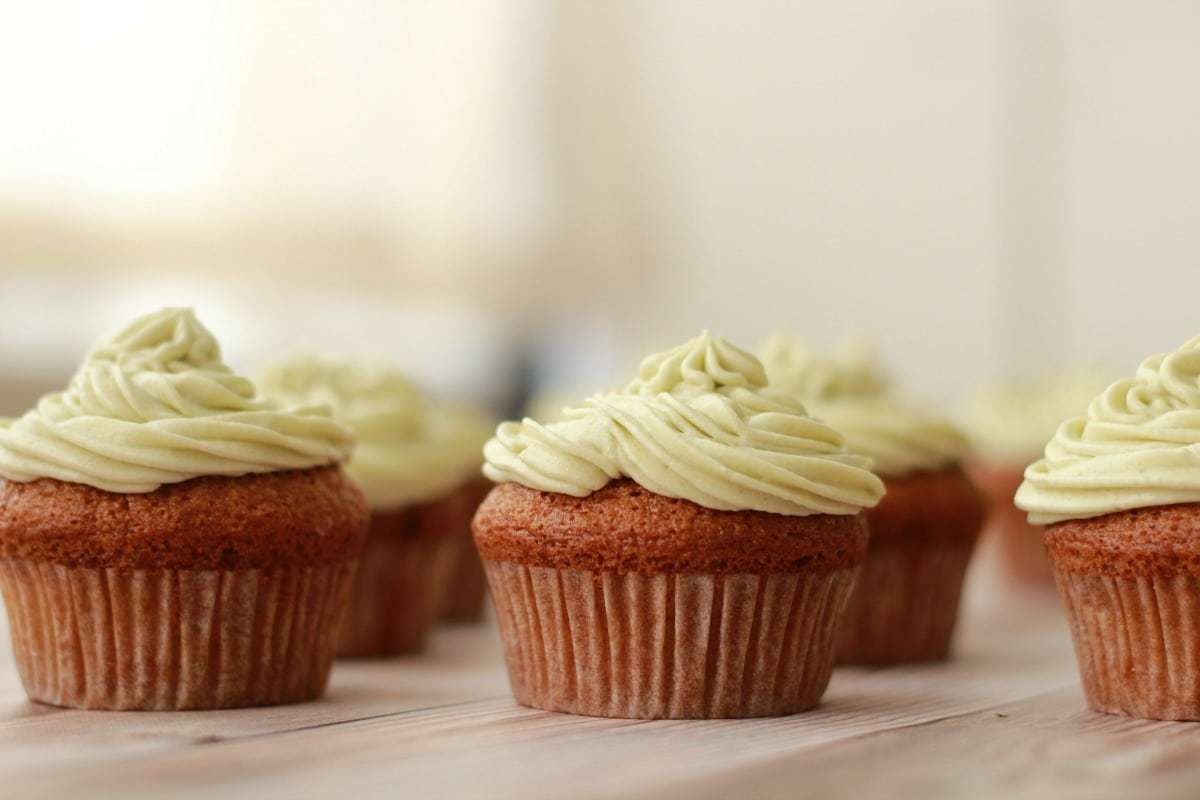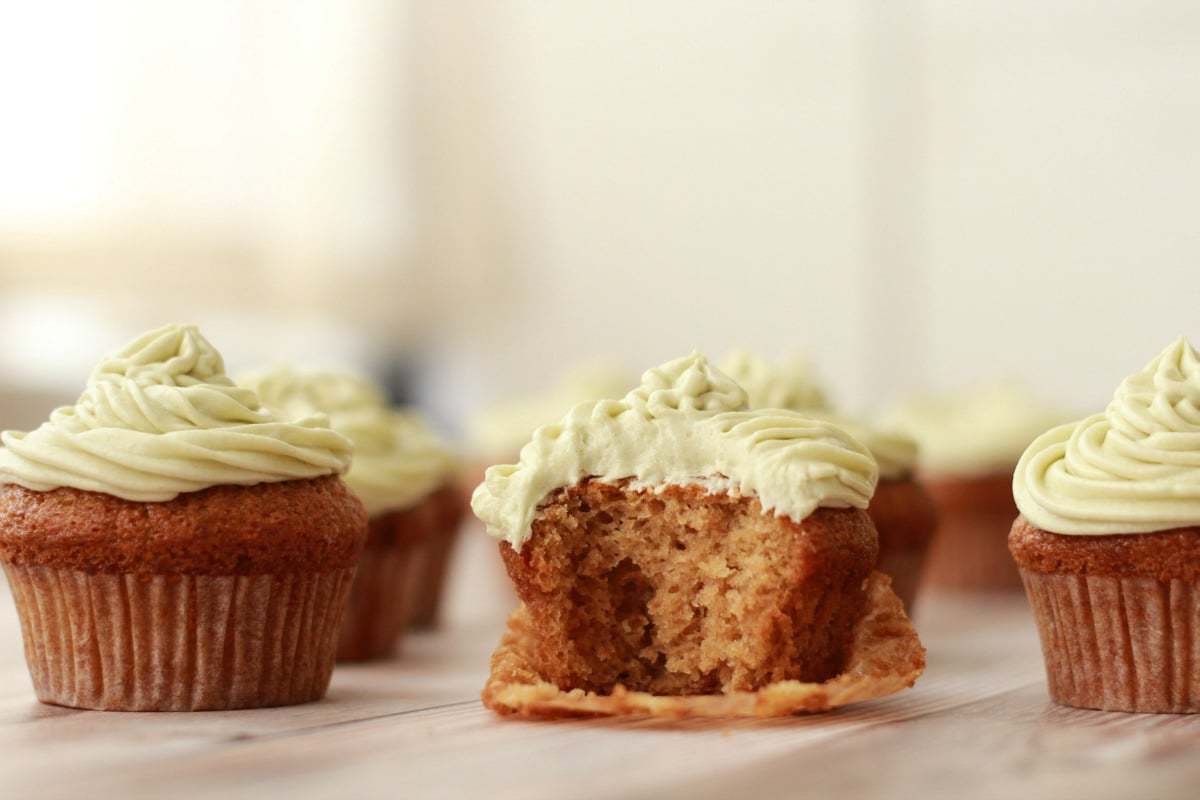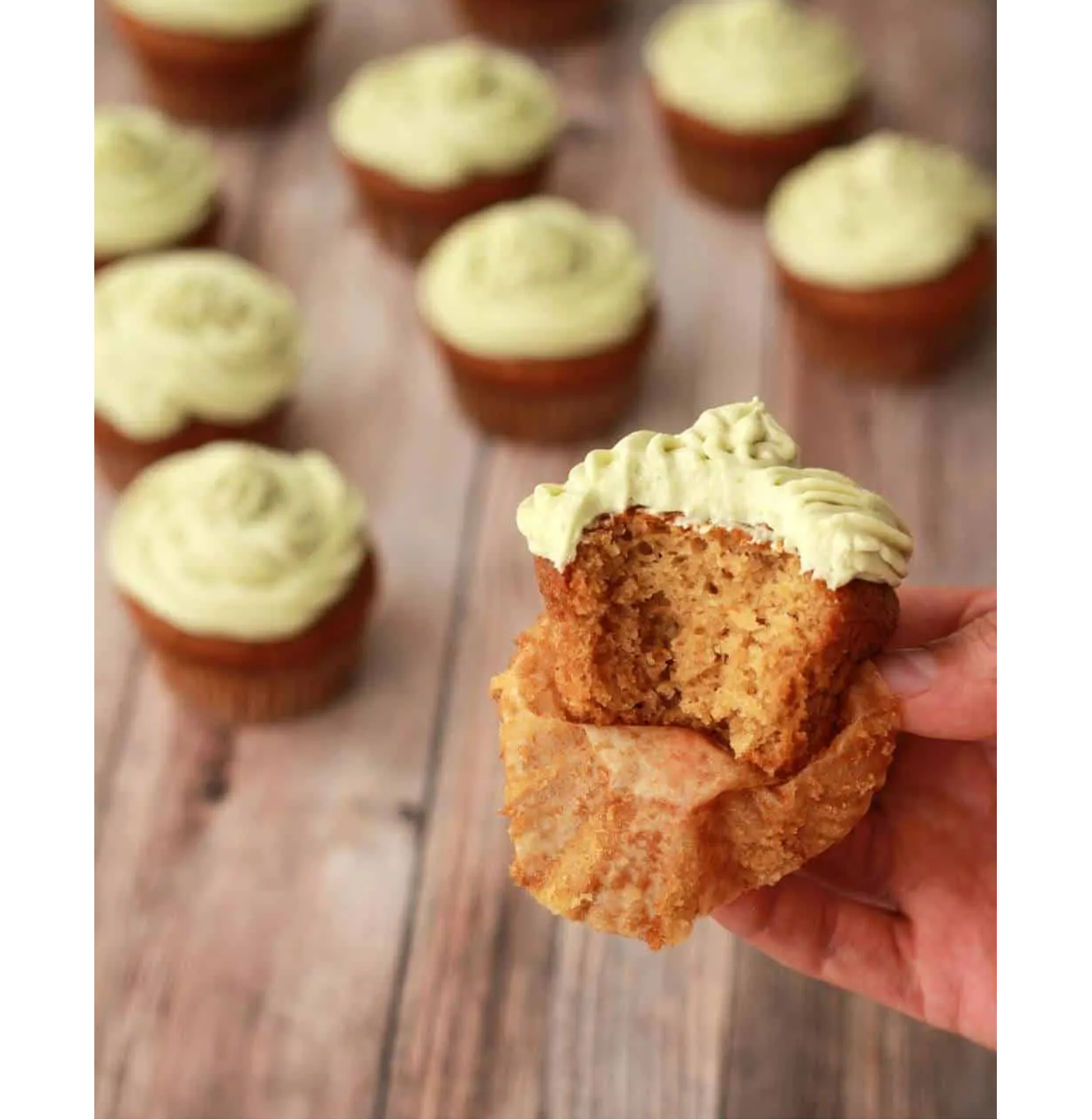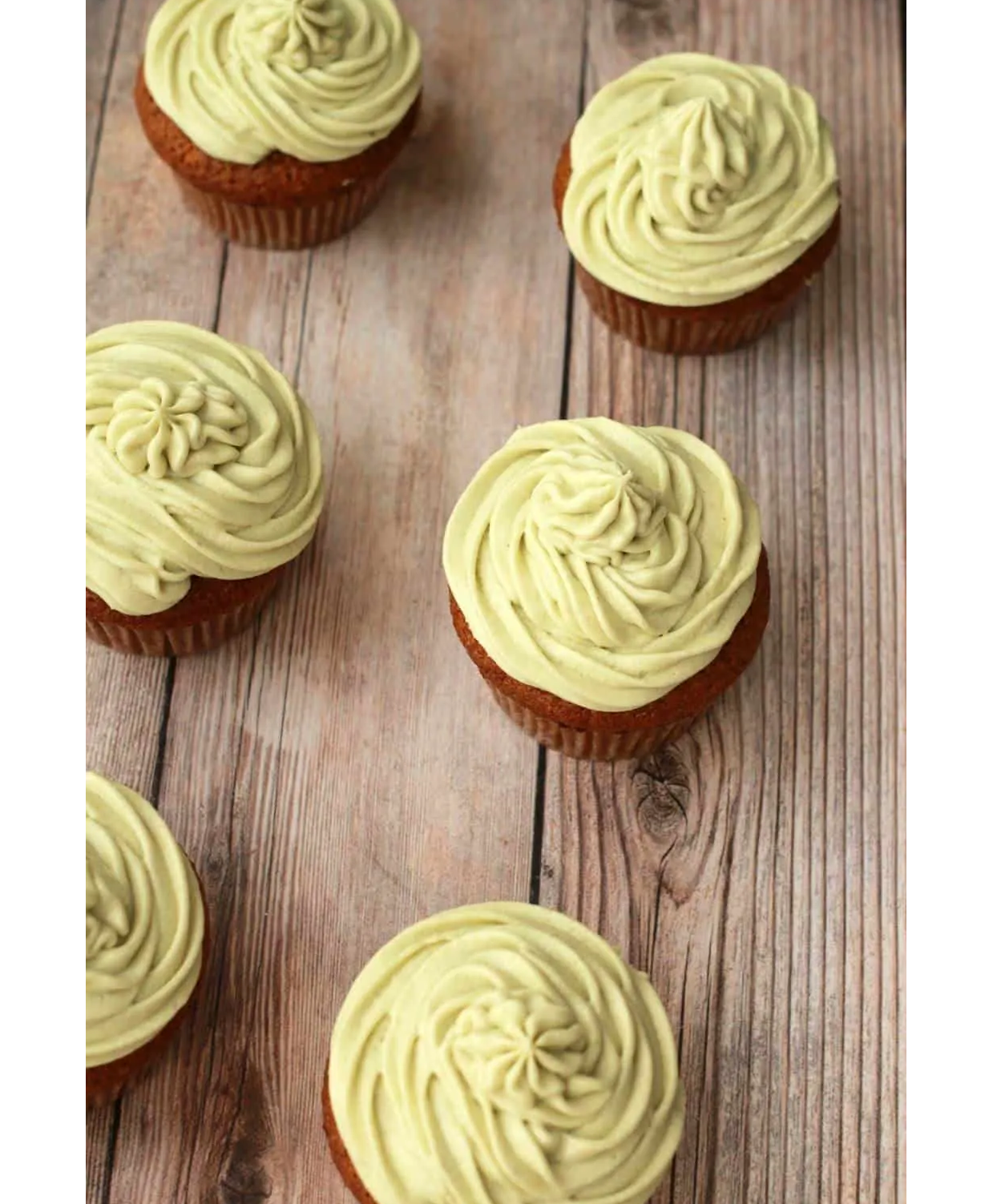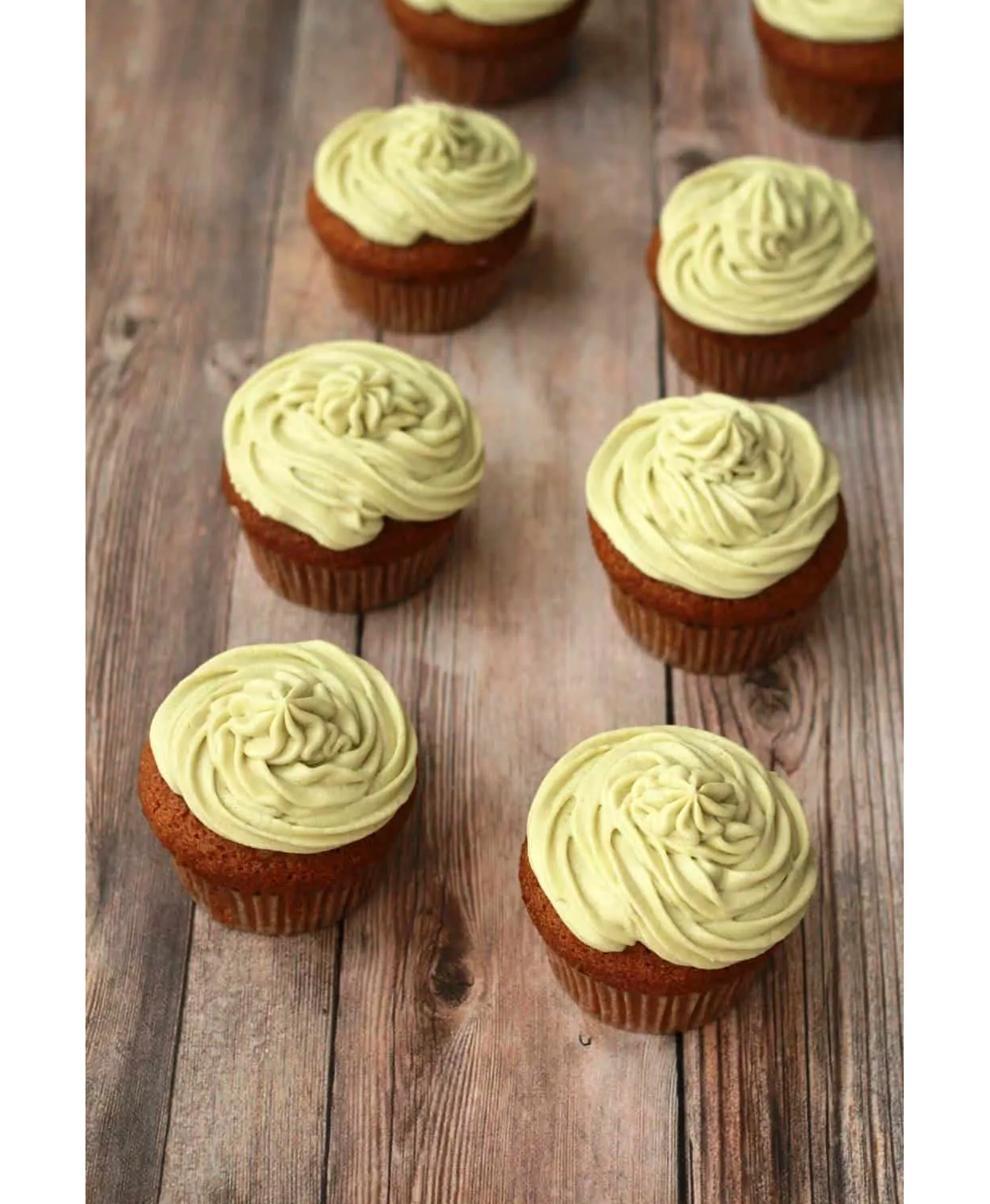 ---
Ingredients:
For the Cupcakes:
 
1 3/4 cups (238g) Gluten-Free All Purpose Flour
1 cup (200g) White Sugar
1 1/4 tsp Baking Soda
1/2 tsp Salt
1 cup Soy Milk*
2 tsp Vanilla Extract
1/2 cup (120ml) Extra Virgin Olive Oil*
1 Tbsp White Vinegar
2 Tbsp Applesauce
For the Frosting:
3 cups (375g) Powdered (Confectioners) Sugar
1/3 cup (75g) Vegan Butter
3 Tbsp Soy Milk*
1 Tbsp Matcha Green Tea Powder
Instructions:
Preheat the oven to 350°F (180°C).
Sift the flour into a mixing bowl and add the sugar, baking soda and salt, mix together.
Add the soy milk, vanilla extract, oil, vinegar and applesauce and mix using a hand whisk until all the lumps are gone. If a few small lumps remain, that's fine.
Line a cupcake tray with cupcake liners. Pour the batter into a jug that's easy to pour from and pour out the batter evenly between the 12 cupcake liners.
Place into the oven and bake for 25 minutes or until a toothpick inserted into the center comes out clean.
Transfer the cupcakes to a cooling rack and allow to cool completely before frosting.
Add the powdered sugar, vegan butter, soy milk* (see notes) and matcha green tea powder to an electric mixing bowl.
Starting on low speed and then gradually increasing speed, whisk until smooth and creamy.
Pipe onto the cupcakes and serve.

Notes:
*Almond milk can be used instead of soy milk if you prefer.
*You can use a different vegetable oil such as canola oil if you prefer.
You may not need to use all the soy milk in the frosting. Depending on the brand of vegan butter you use, if it has a higher water content than the one I used, you may need less soy milk added in. So just add it in slowly until you reach the right consistency. If it still ends up too thin, add more powdered sugar. If it's too thick, add more soy milk, a drop at a time until you reach the right consistency.
This recipe is made by Alison Andrews from Loving It Vegan
This recipe is a part of our "Top 10 Recipes with Starter Matcha" that can be downloaded here.