This berry avocado salad is a great side dish for any meal. The real star of the show will be this creamy matcha dressing which is packed with lots of health benefits.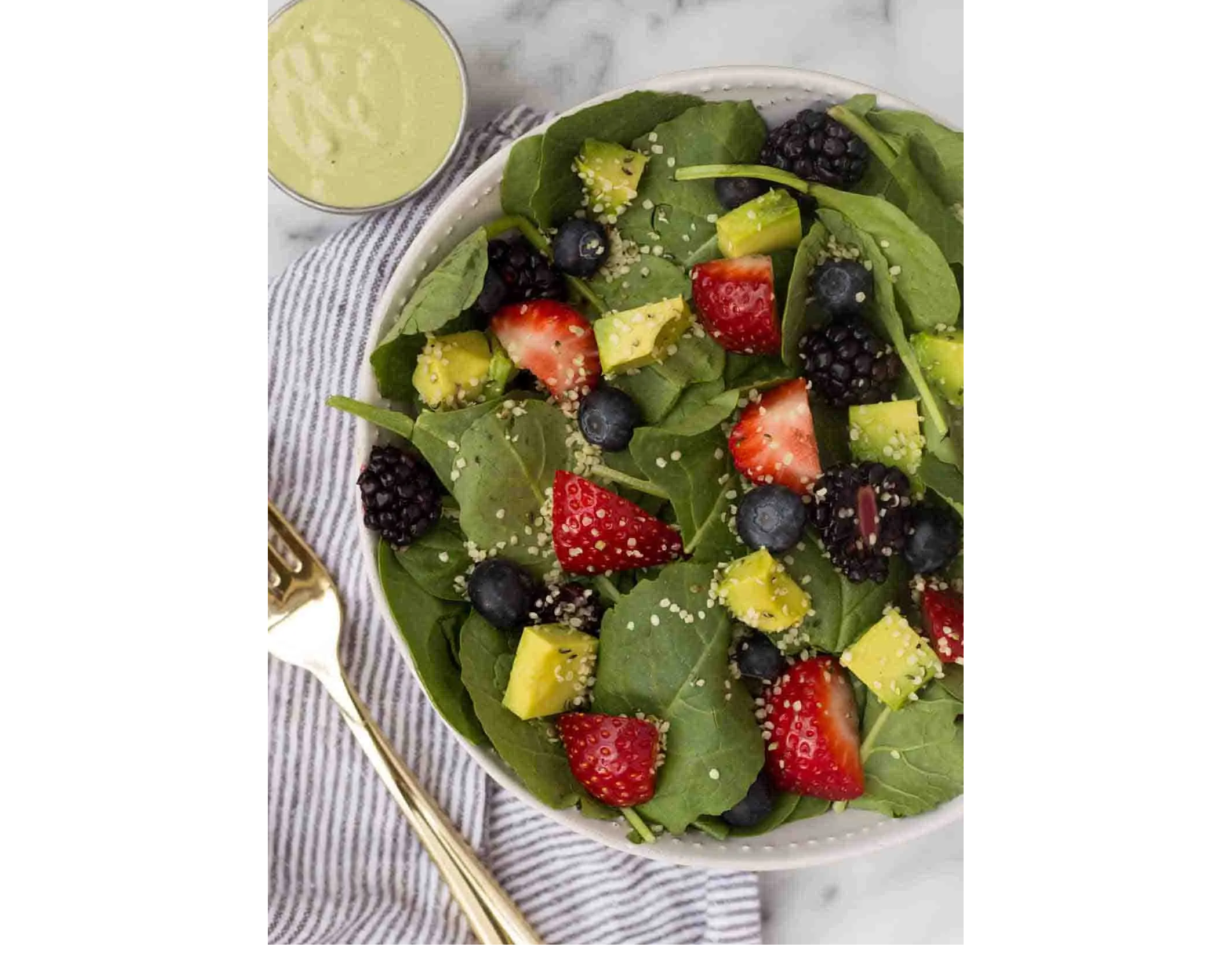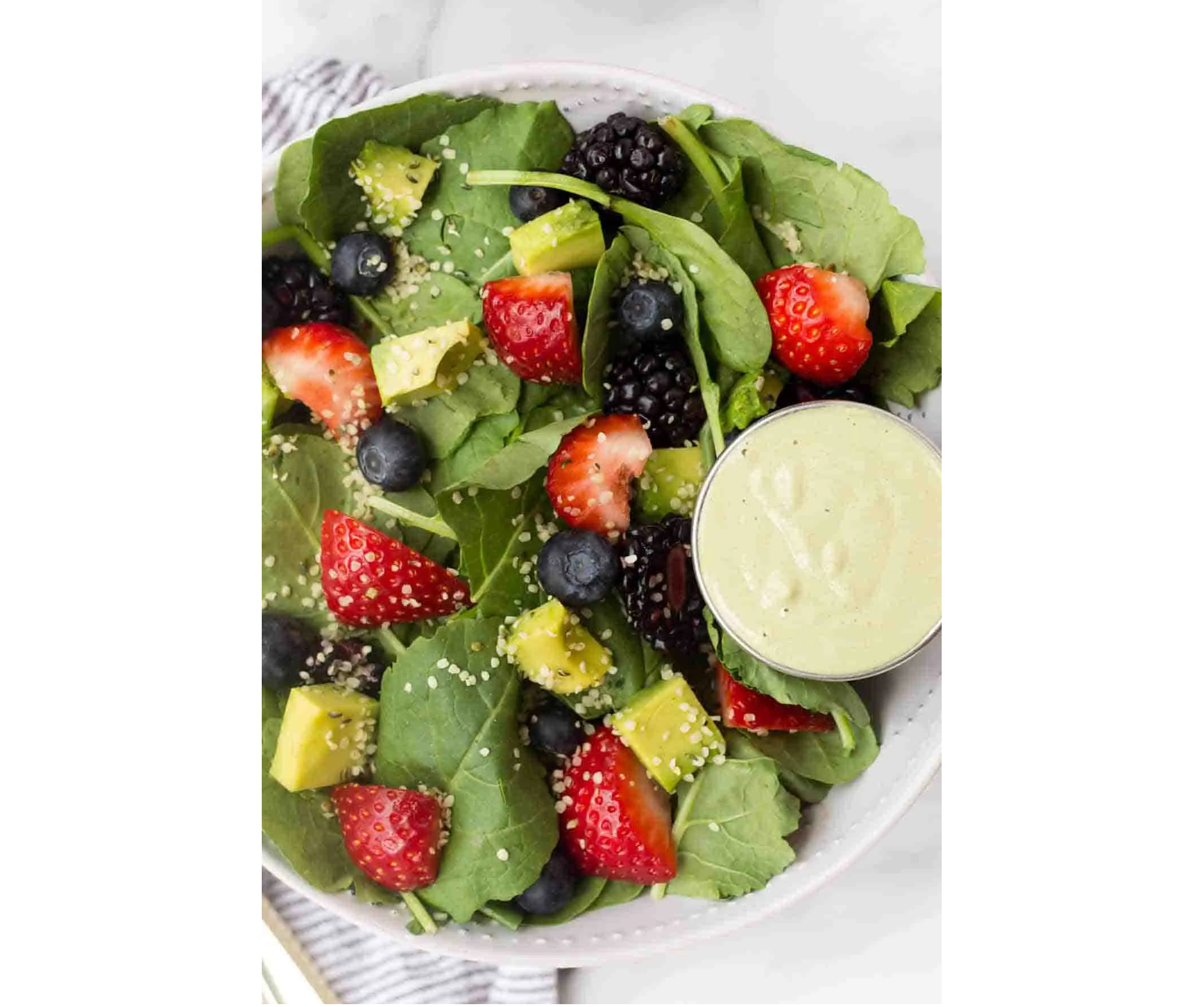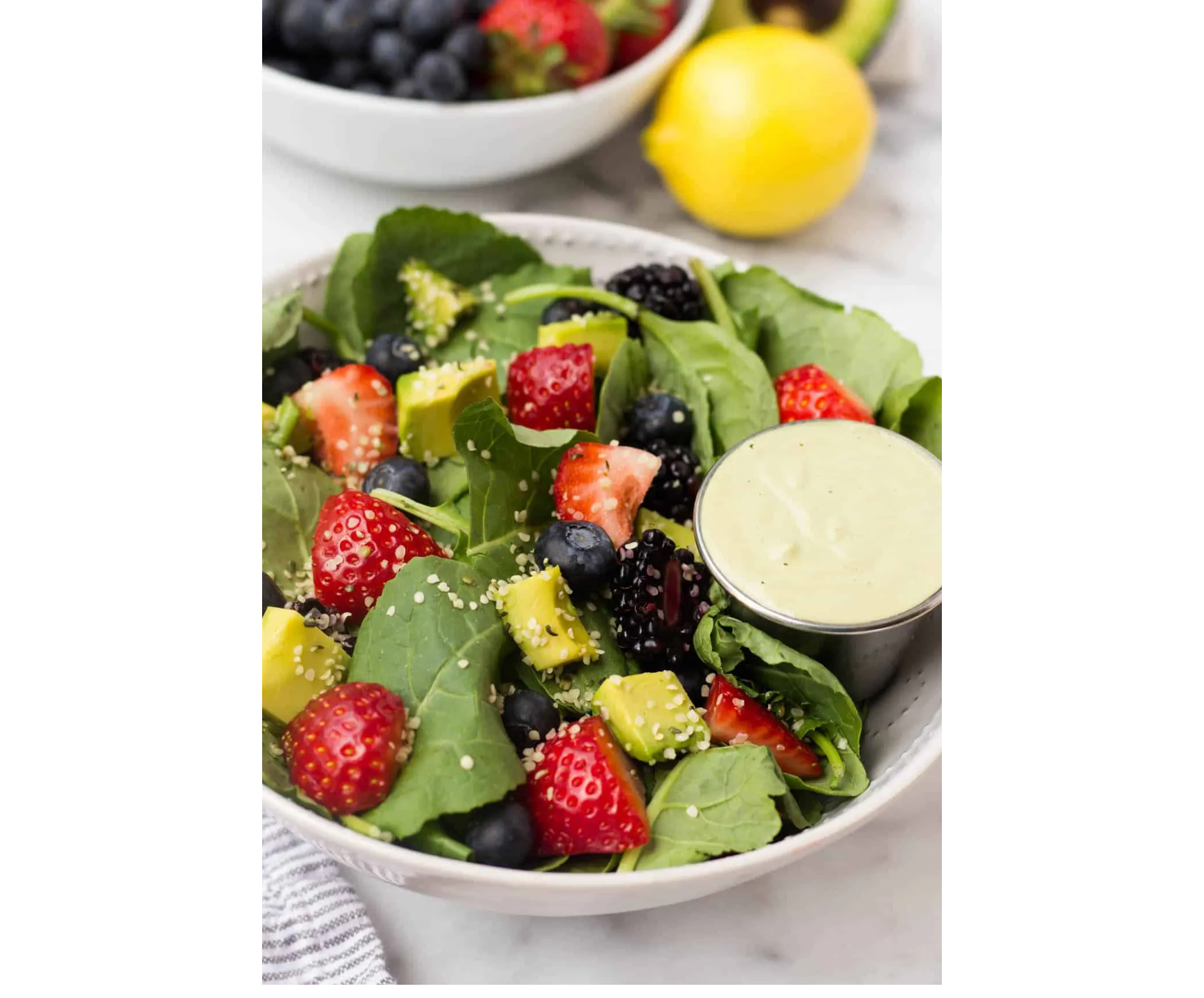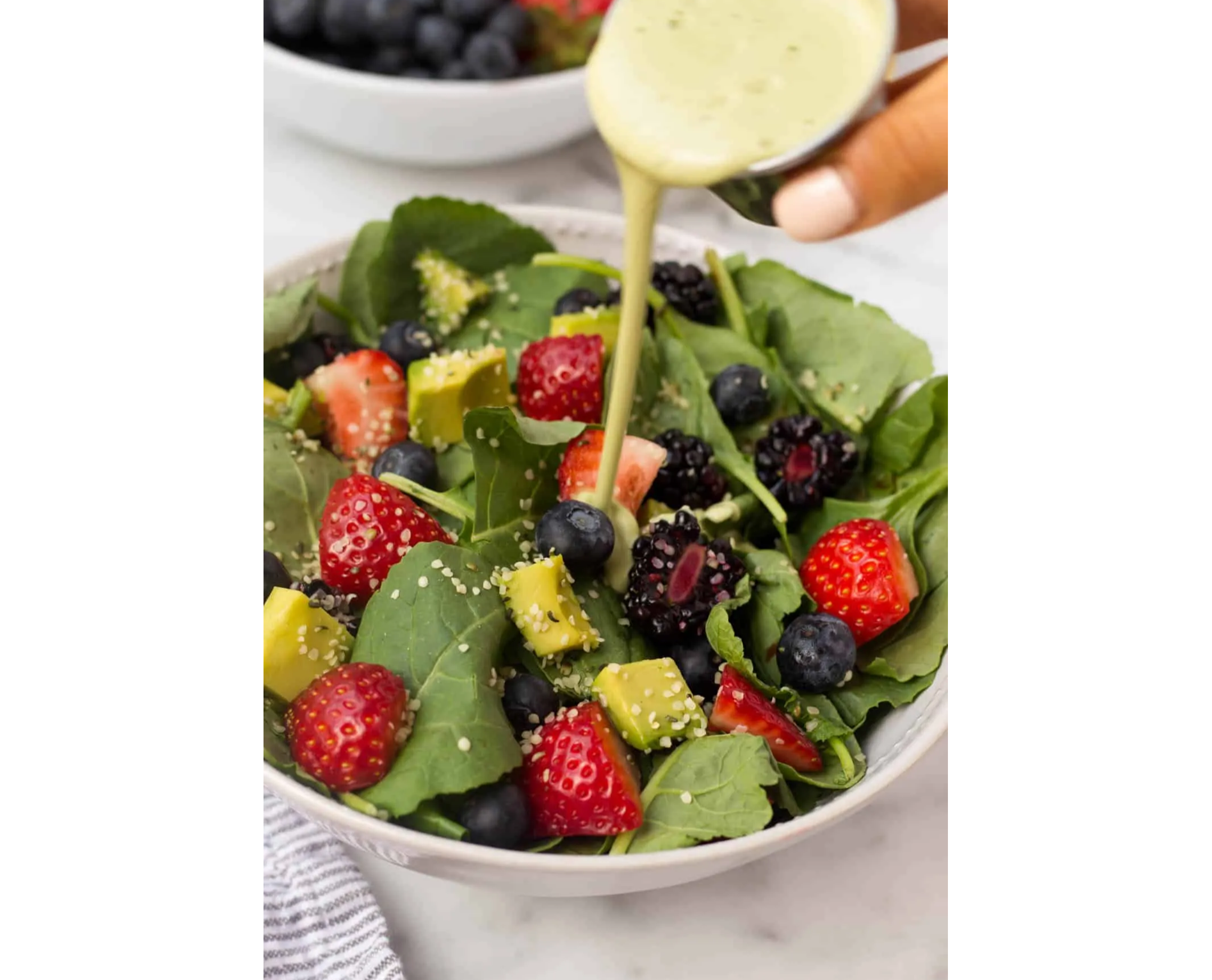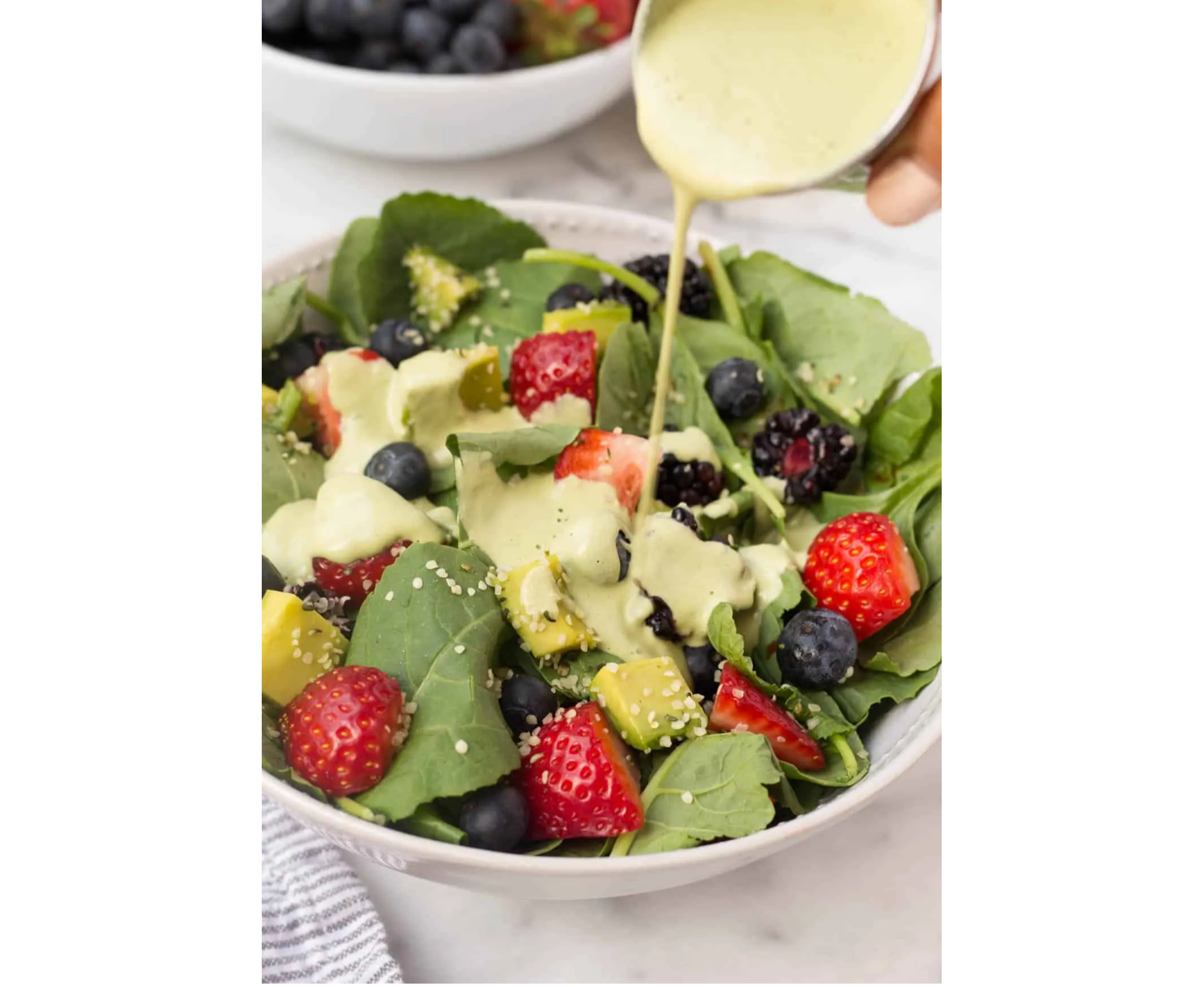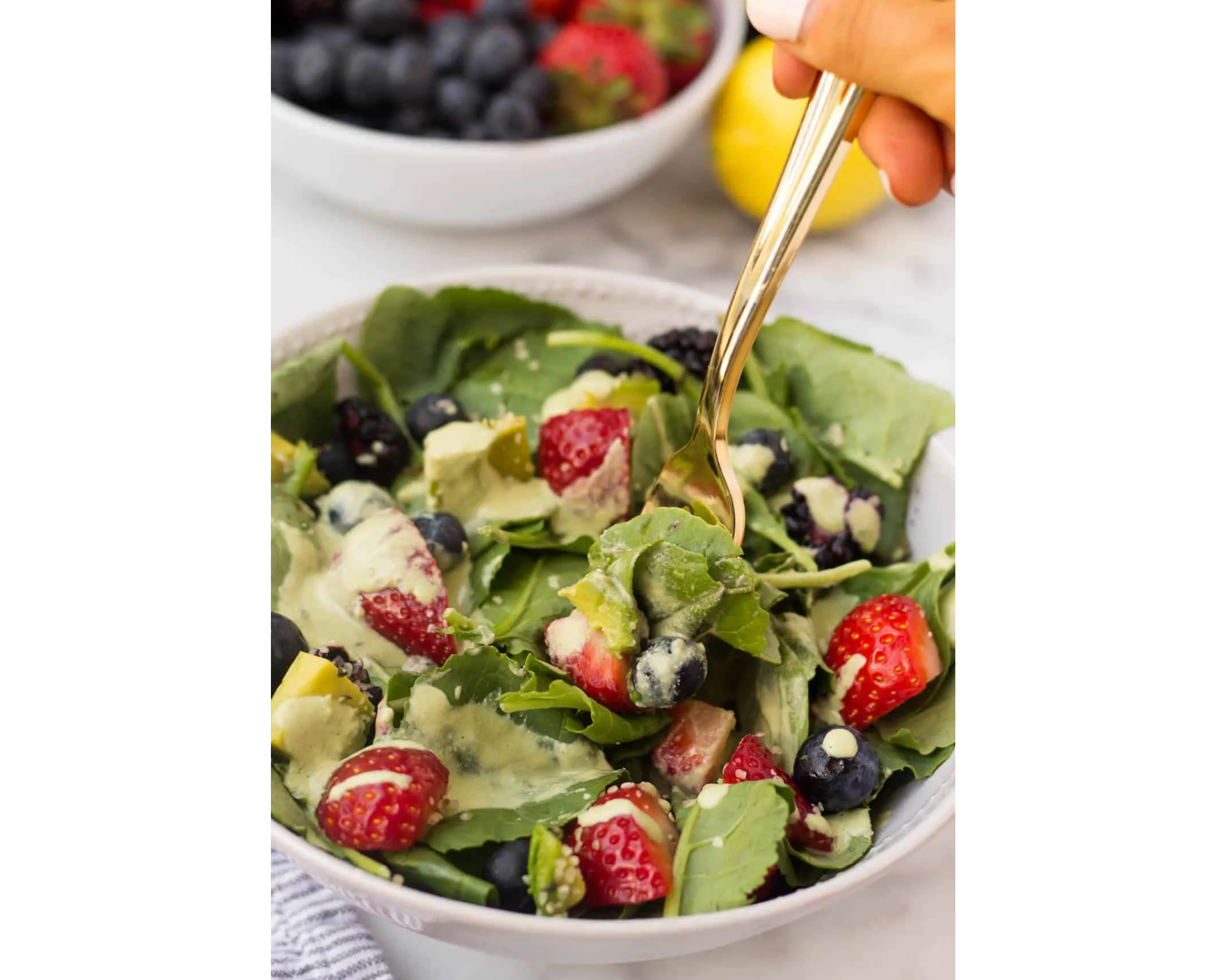 ---
Ingredients:
Berry Avocado Salad:
2 heaping/packed cups mixed greens (100 )
1/4 cup blueberries (40)g
1/2 cup blackberries, sliced in half (50 g)
1 cup diced strawberries (100 g)
1/2 small avocado, diced (50 g)
1 tablespoon hemp seeds
Creamy Matcha Dressing:
1/2 cup soaked cashews*, rinsed and drained
2 tablespoons + 1 teaspoon lemon juice
1/2 cup + 2 tablespoons water
1 teaspoon matcha powder
1/4 teaspoon ground ginger
salt, to taste
Instructions:
Make the dressing. Place all ingredients in a Vitamix or high powered
blender and blend until smooth and creamy. Set aside.
Make the salad. In a large bowl or two medium sized bowls add
all the ingredients for the salad. Top with dressing and enjoy!
Notes
*Place cashews in a bowl. Cover with water. Let soak for at least 30 minutes or overnight.
This recipe is made by Kelly from Eat the Gains