Try this very refreshing, creamy, minty and healthier shamrock shake good for you to start your day. Always remember, a matcha a day keeps you healthier everyday.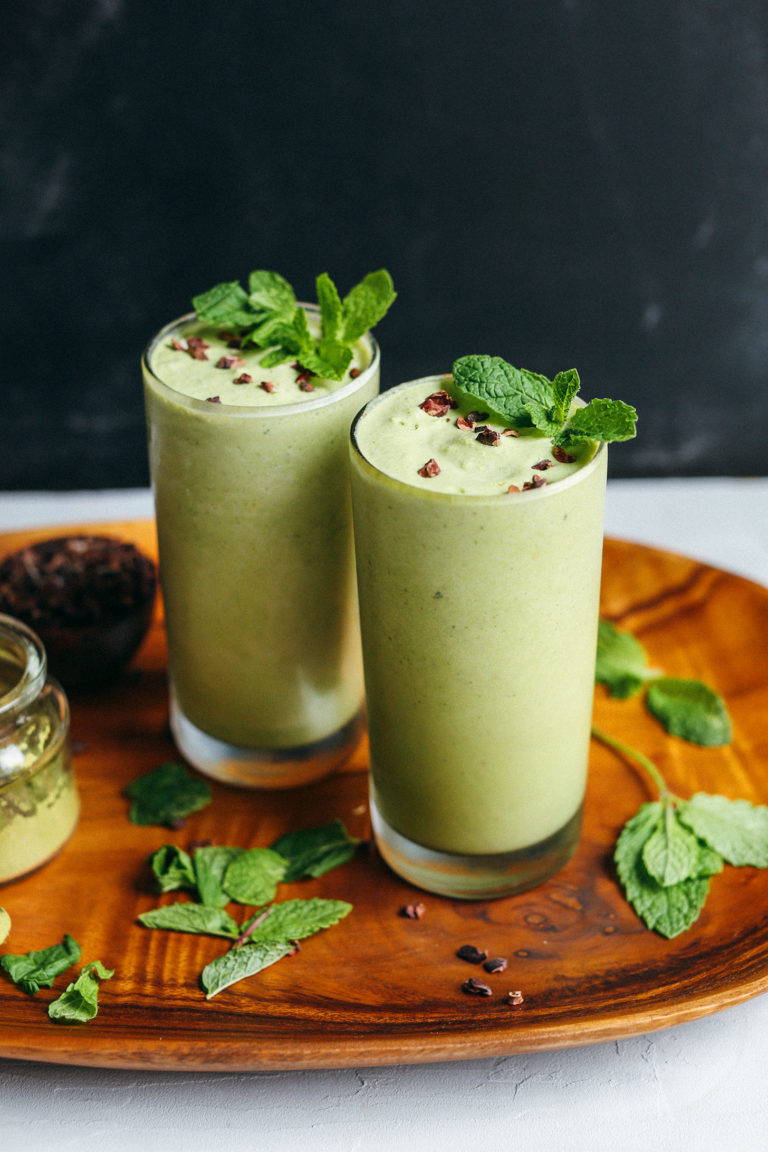 ---
Ingredients:
Servings: 2 shakes
1 14-ounce can light or full fat* coconut milk frozen into ice cubes
1/4 - 1/2 tsp peppermint flavor / extract (or sub 1-2 drops peppermint oil)
1 tsp vanilla extract
2 Tbsp fresh mint
1/2 tsp matcha powder
3 -4 Tbsp coconut cream* (for creaminess)
1/2 - 3/4 cup unsweetened plain almond milk (or more light coconut milk)
1-2 Tbsp maple syrup (or substevia or agave nectar to taste)
1 cup loosely packed spinach (frozen for colder shake | organic when possible ) (optional)
1 Tbsp cacao nibs, for serving (optional)
Instructions:
To make coconut ice cubes, pour a can of well-shaken light or full fat coconut milk into an ice cube tray and freeze until firm - 4-6 hours, or overnight.
Once frozen, put the coconut "ice" cubes into a blender, along with peppermint extract, vanilla extract, fresh mint, matcha powder (optional), coconut cream, lesser amount of almond milk (1/2 cup or 120 ml as original recipe is written), maple syrup, and spinach
(optional). Blend on high, scraping down sides as needed, until creamy and smooth.
If too thick, thin with a bit more almond milk. If too thin, add a little ice. Taste and adjust flavor as needed, adding more peppermint extract for minty flavor, spinach for green color, or maple syrup for sweetness.
Divide between two serving glasses and garnish with fresh mint and cacao nibs (optional). Coconut whipped cream would also be a lovely topping!
Best when fresh. Leftovers still keep in the freezer (covered) up to 5 days.
        This recipe is from the Minimalist Baker
       
This recipe is a part of our "Top 10 Drinks with Matcha" that can be downloaded here.