This 4-ingredients, 5-minute recipe is easy to make, customizable, and super delicious. The first and most important thing is to start with quality matcha like Private Reserve Matcha A23.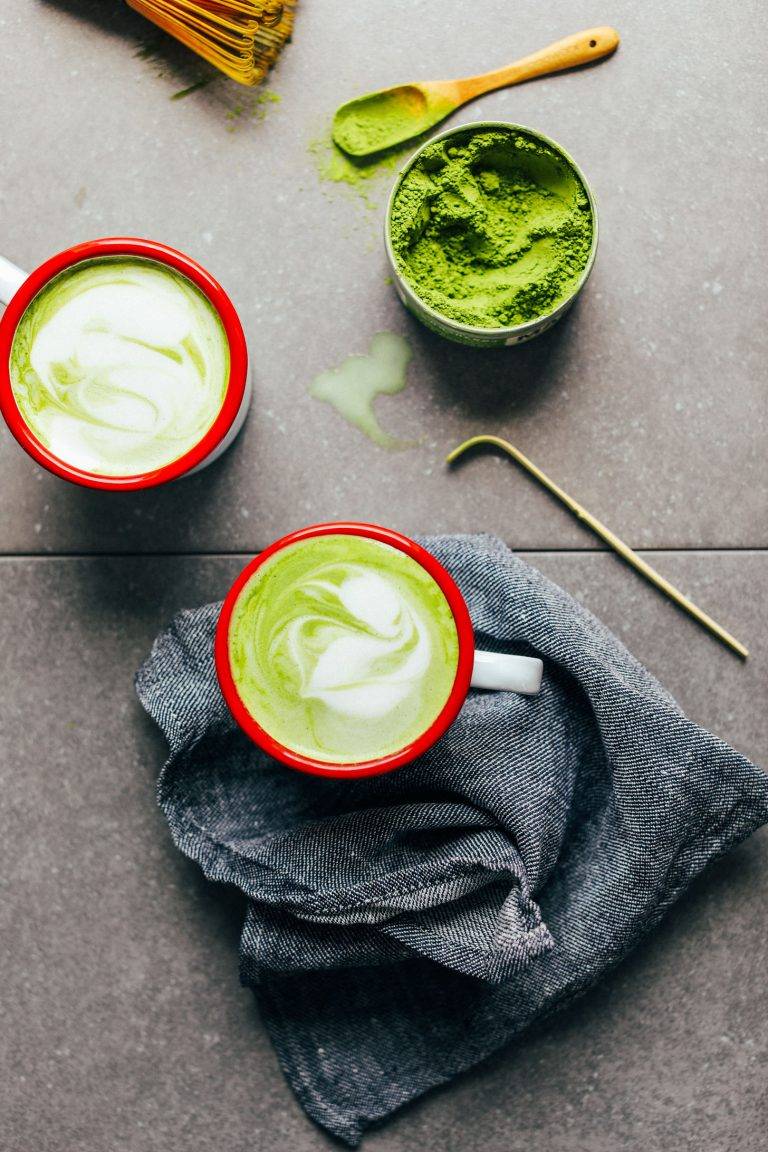 LATTE
1 1/4

 

tsp

 

matcha powder

1

 

Tbsp

 

maple syrup

 

(or stevia to taste // more or less to preference + depending on sweetness of macadamia and coconut milk)

1

 

Tbsp

 

hot water

3/4

 

cup

 

light coconut milk

3/4

 

cup

 

macadamia nut milk
ADD-INS optional
1/4

 

tsp

 

maca root powder

1/4

 

tsp

 

ashwaganda

1

 

Tbsp

 

(15 g) coconut butter
Instructions
Add matcha powder to your serving mug along with sweetener of choice and hot water. (If adding add-ins like maca, ashwaganda, or coconut butter, add at this time.)

Whisk with a

bamboo whisk

or a metal whisk until completely dissolved. If you don't have a bamboo whisk, you can use a spoon or a metal whisk or even blend the latte in a blender. Bamboo whisks are gentle on the matcha and also help it dissolve more completely. So if you like matcha, I recommend investing! Otherwise, use what you have.

Once the matcha is completely dissolved, heat* your coconut and macadamia milk (or other dairy-free milks). I added mine to a

frothing pitcher

and steamed on our espresso machine, but you could also heat in the microwave or on the stovetop until hot and steamy. To get more froth, you can whisk vigorously or use a

handheld frother

.

Pour dairy-free milk into your mug - latte art optional (mine was a little sad - lol). Taste and add more sweetener if needed. I found that, when I used the macadamia nut milk, I only needed a bit of maple syrup or stevia to sweeten. Enjoy immediately.