Detox yourself with this wonderful leafy recipe. Make healthy eating and detoxing simply delicious.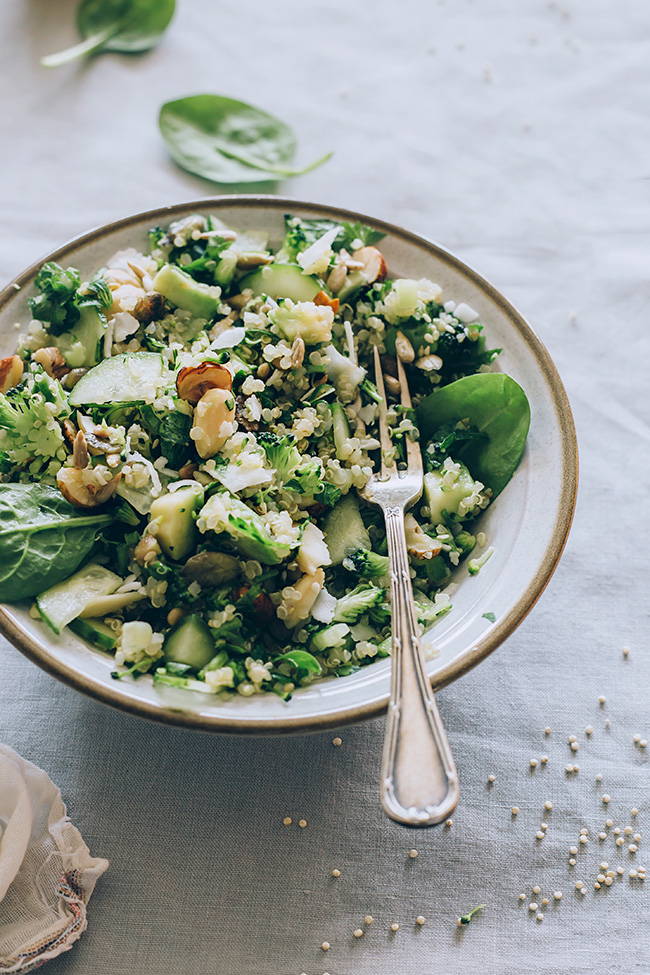 ---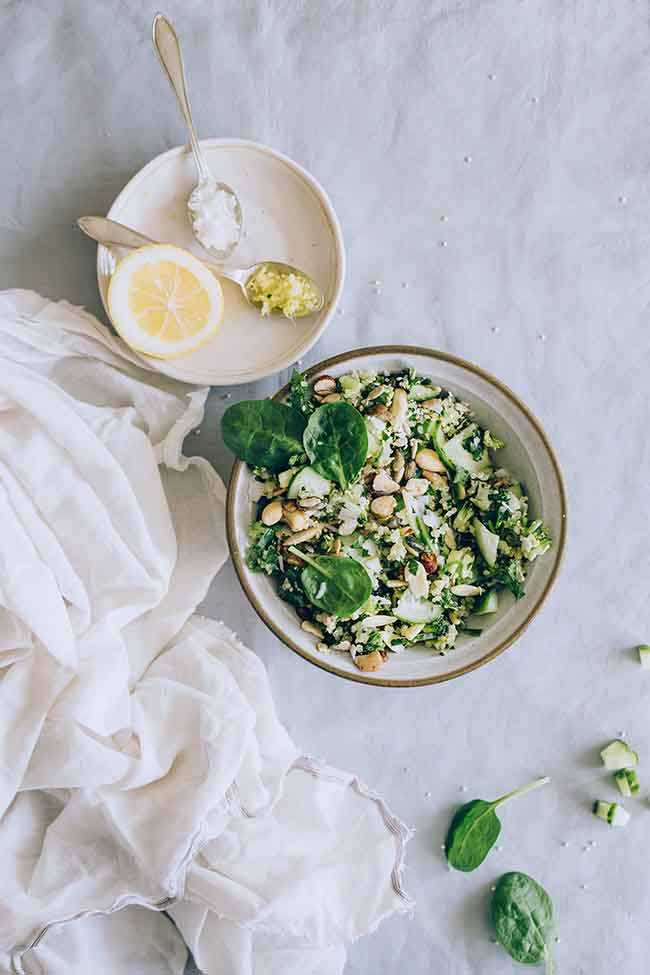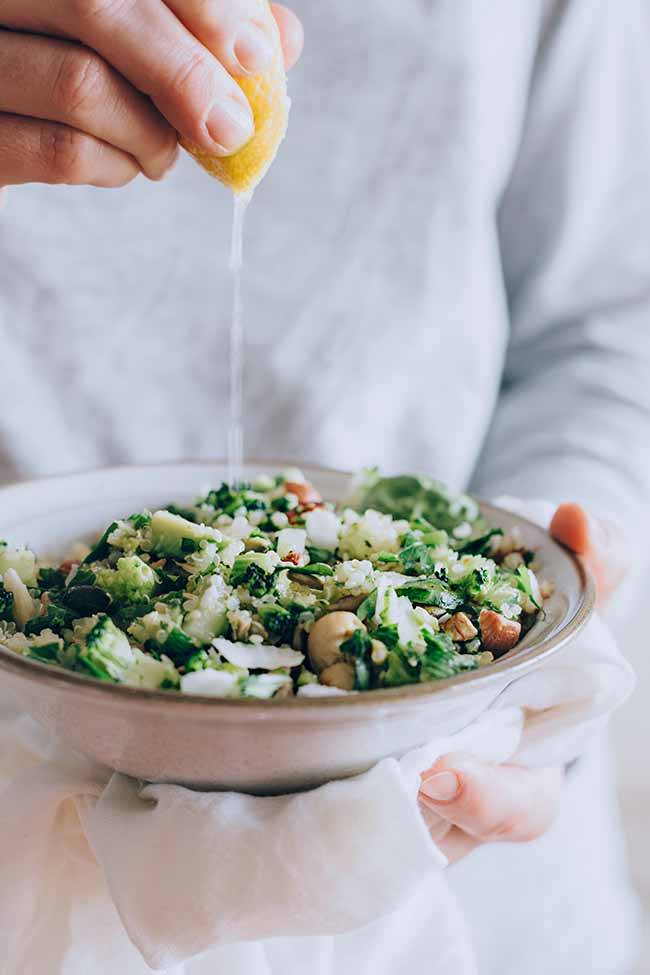 ---
Ingredients:
2 cups cooked quinoa
1 avocado, peeled, pitted and diced
1 bunch fresh parsley
1 bunch fresh mint leaves
1 cup fresh spinach leaves
½ cup broccoli florets, finely diced
1 cucumber, finely diced
2 green onion springs, diced
½ inch ginger knob, grated
1 tbsp hemp seeds
1 tbsp lightly toasted mixed seeds and nuts (sesame seeds, almonds, hazelnuts, cashews)
1 tsp matcha powder 
1 tbsp freshly squeezed lemon juice
2 tsp extra virgin olive oil
¼ cup coconut flakes
Pinch sea salt
Freshly ground black pepper
Instructions:
Add all the ingredients into a large bowl, drizzle with olive oil and lemon juice, season with salt and freshly ground black pepper, toss to combine and serve.
        This recipe is made by Ana from The Awesome Green
This recipe is a part of our "Top 10 Vegan Recipes with Matcha" that can be downloaded here.