These healthy chocolate truffles are energy boosters as on-the-go breakfast or a "merienda" a snack or a light meal before dinner.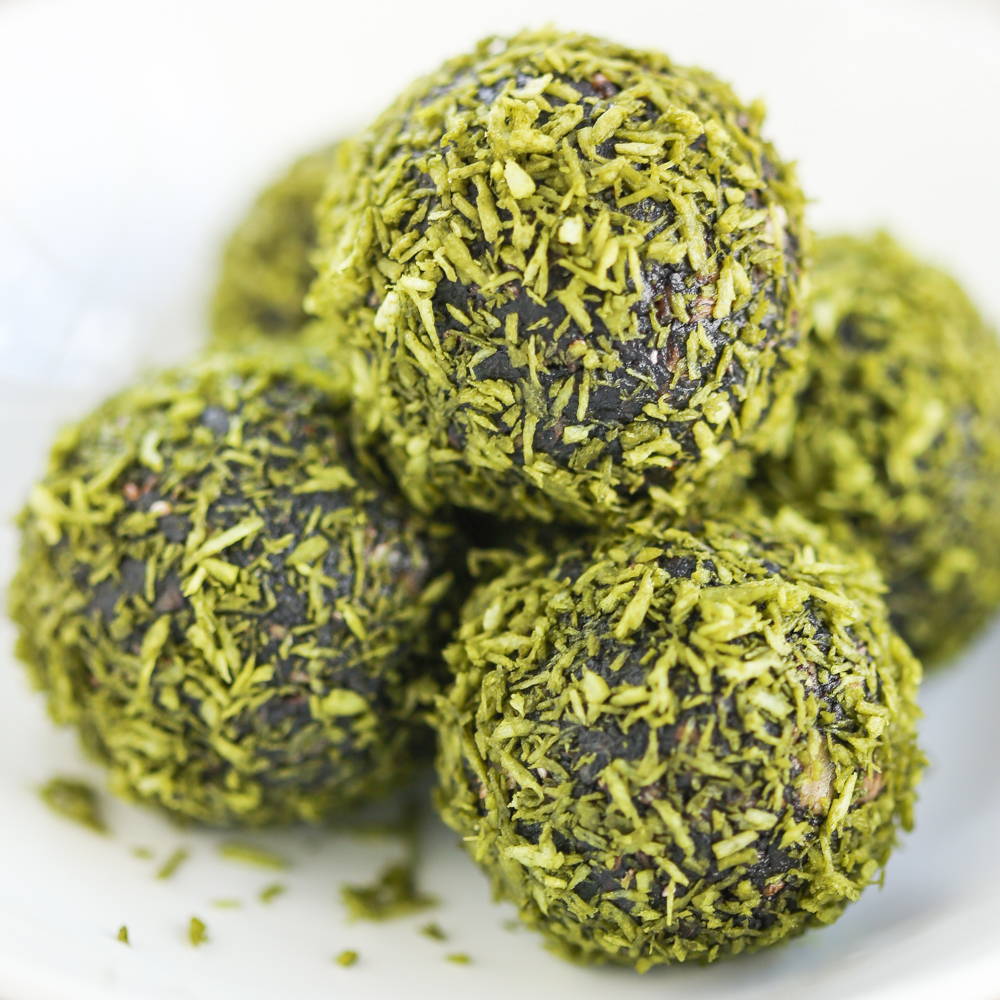 ---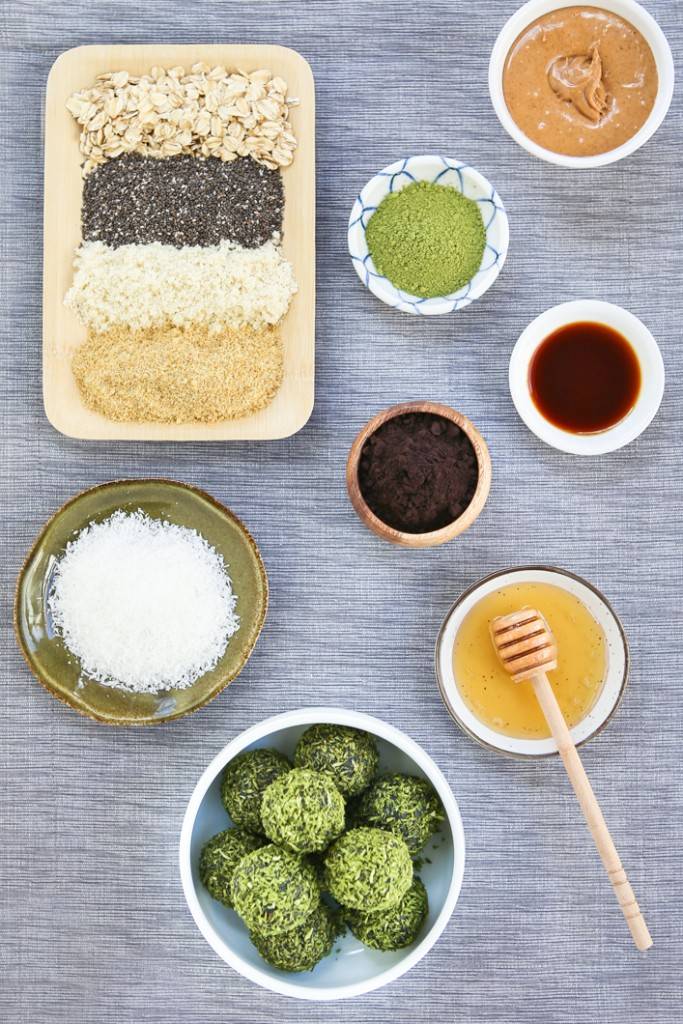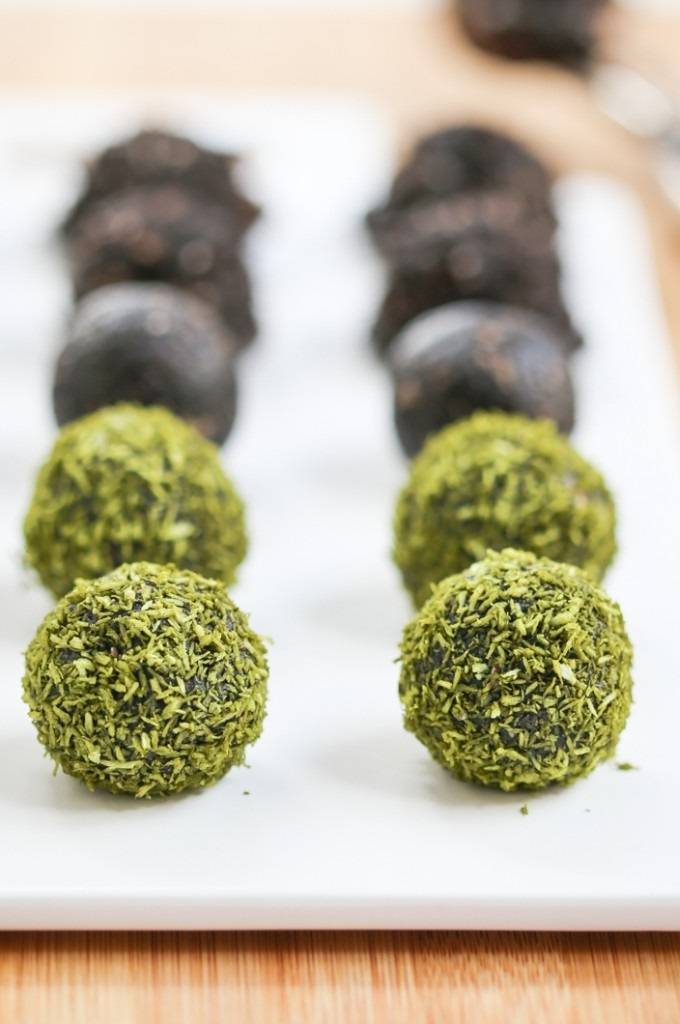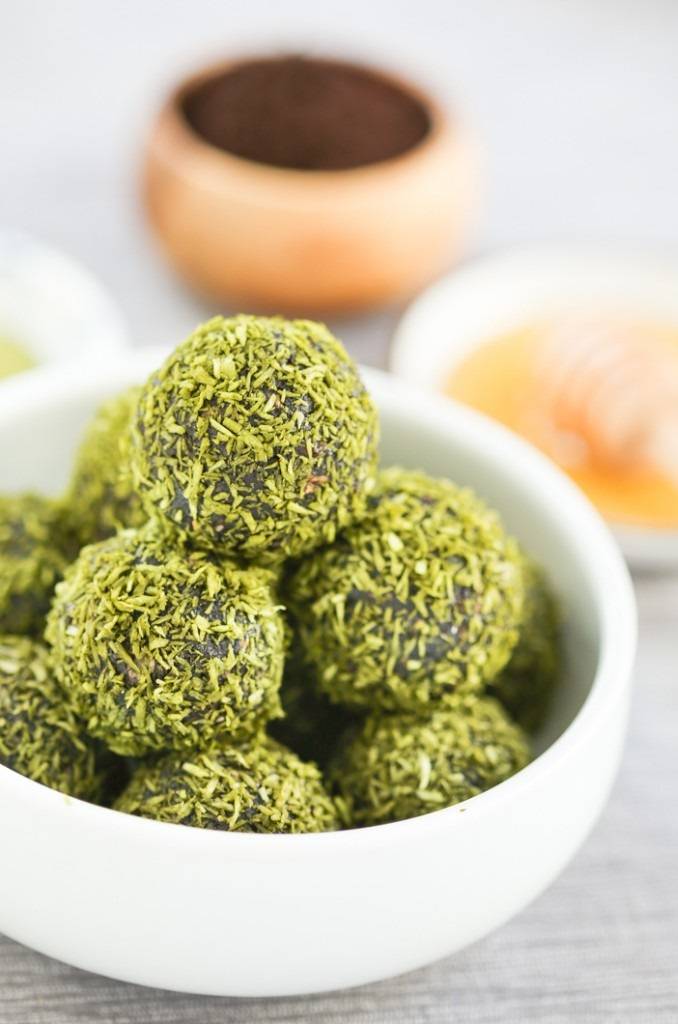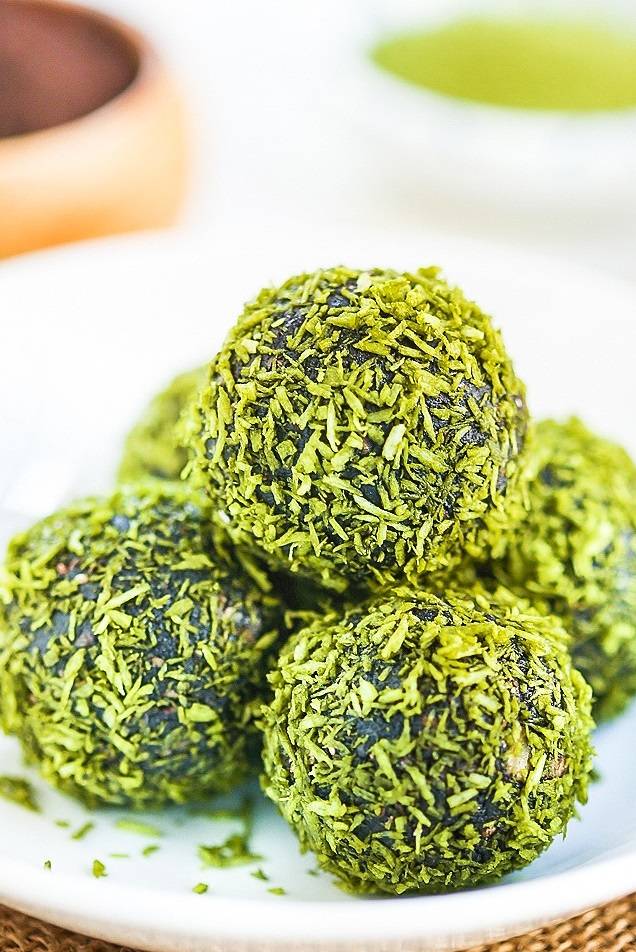 ---
Instructions:
Makes 35 balls
Chocolate Energy Balls:
2 bananas, very ripe & mashed
1 cup almond meal
1 cup ground whole oats, ground to a powder in a food processor
3/4 cup whole oats, left whole
1/4 cup chia seeds
1/4 cup ground flax seeds
1/3 cup dried coconut, unsweetened
1/2 cup cocoa powder (I used midnight black cocoa)
1/4 tsp salt
1/2 cup almond butter
1/4 cup honey
2 tsp vanilla
Coconut Matcha Coating:
1/2 cup dried coconut, unsweetened
1 Tbsp matcha powder
Instructions:
Place the dry Chocolate Energy Ball ingredients in the mixing bowl, then lightly toss together. Add the wet ingredients, then mix everything together thoroughly with the spoon.
In a small bowl, mix the Coconut Matcha Coating ingredients together. Use your fingers to evenly distribute the matcha with the dried coconut. Set aside.
Use the cookie scoop to scoop out a 2 Tbsp portion of the Chocolate Energy Ball mixture, then roll it into a smooth ball. Repeat this process to form 30 energy balls/bites. Roll and evenly coat the chocolate balls in the matcha coconut. Store the bites in a sealed box or bag in the fridge.
          This recipe is made by Bonnie Eng from Thirsty for Tea
This recipe is a part of our "Top 10 Snack Recipes with Matcha" that can be downloaded here.