Just like Jamie, the one who made this recipe said " Sweet and sultry with an antioxidant boost, this bark will be a festive, decidedly decadent addition to your holiday dessert spread this year." Try this in your home.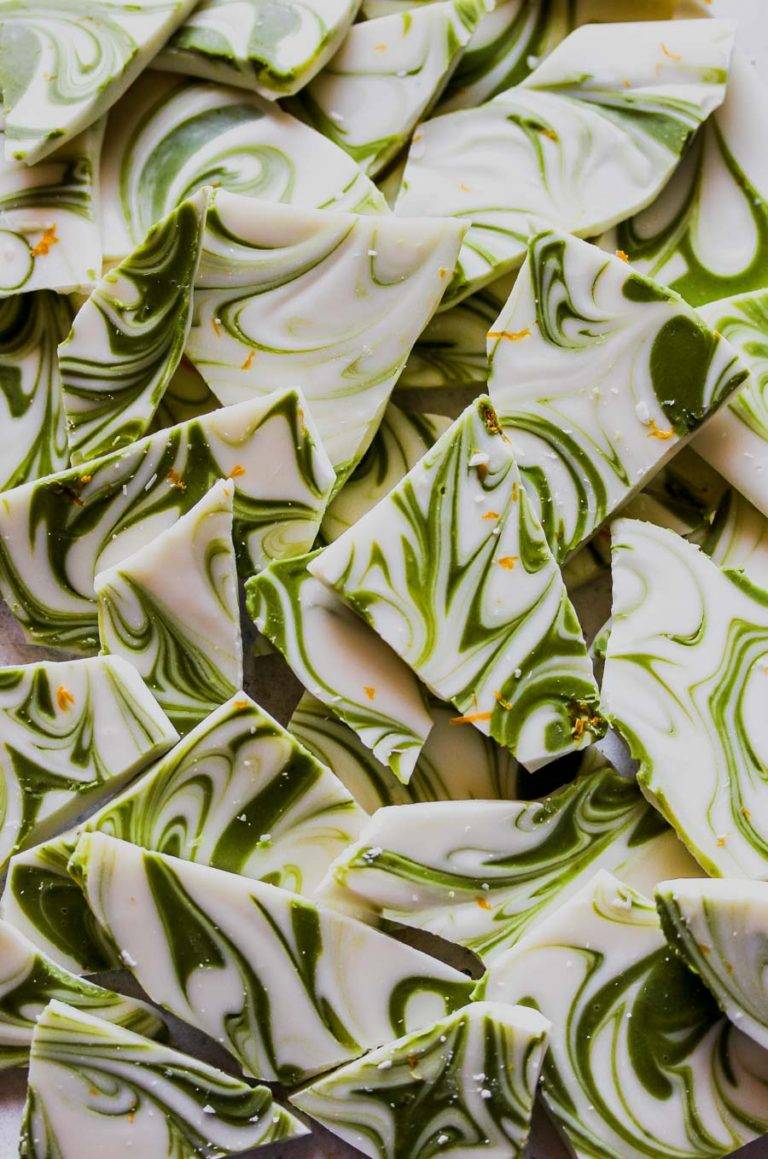 ---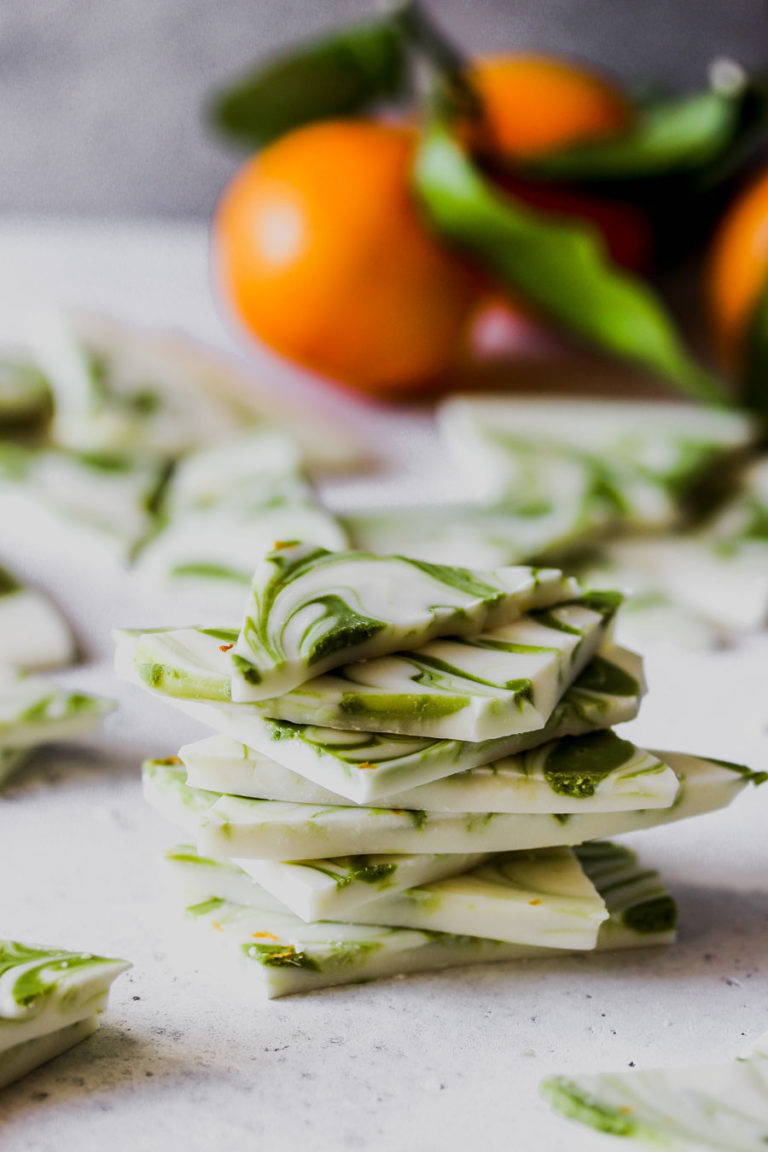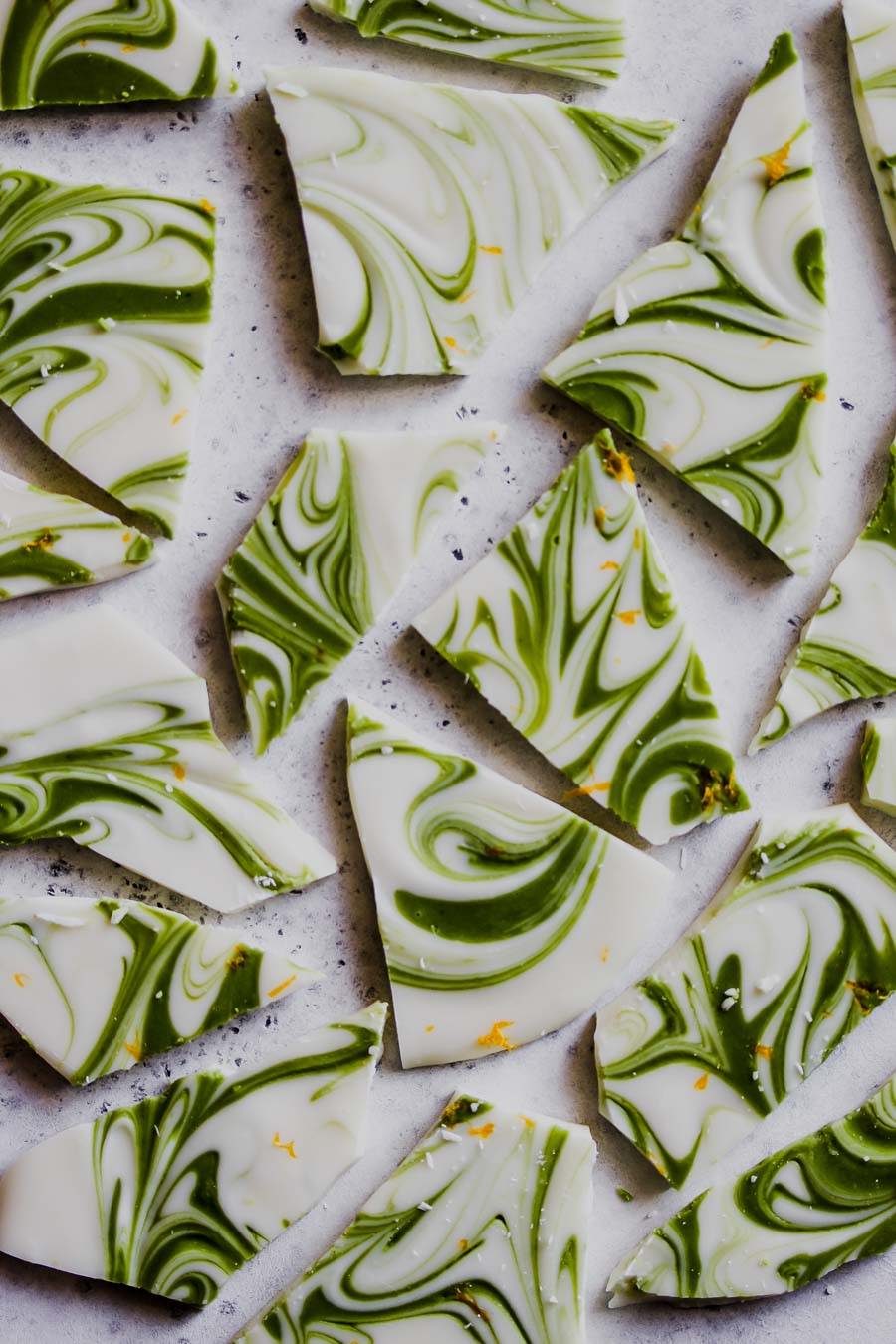 ---
Ingredients:
1 lb. baking white chocolate (such as Ghirardelli White Melting Wafers)
1 Tbsp. tahini
1 tsp. matcha powder
1 tsp. orange zest
Instructions:
Bring about two inches of water to a simmer in a saucepan. Set a heatproof bowl in the mouth of the pot, making sure the water doesn't touch the bottom of the bowl. Add white chocolate; stir occasionally as it softens. When you have just a few small unmelted chunks, remove bowl from heat and allow residual heat to melt the rest. Stir well. Place 1 Tbsp. of the melted white chocolate in a small bowl, and spread the remaining on a parchment-lined baking sheet using the back of a spoon.
Stir tahini and matcha into the reserved 1 Tbsp. white chocolate until smooth. Use a spoon to add dollops of the matcha mixture into white chocolate. Use the tip of a butter knife to create swirls in the bark, using a circular or figure eight motion. Grate orange zest evenly overtop. Place bark in the freezer for 1 hour, or until set. Break into pieces. Store in the refrigerator, covered, for up to 10 days.
        This recipe is made by Jamie Vespa from Dishing Out Health
This recipe is a part of our "Top 10 Snack Recipes with Matcha" that can be downloaded here.