Ohhhh, yeah. It's not only beautiful, but also delicious. The perfect dessert for hosting or bringing along to parties.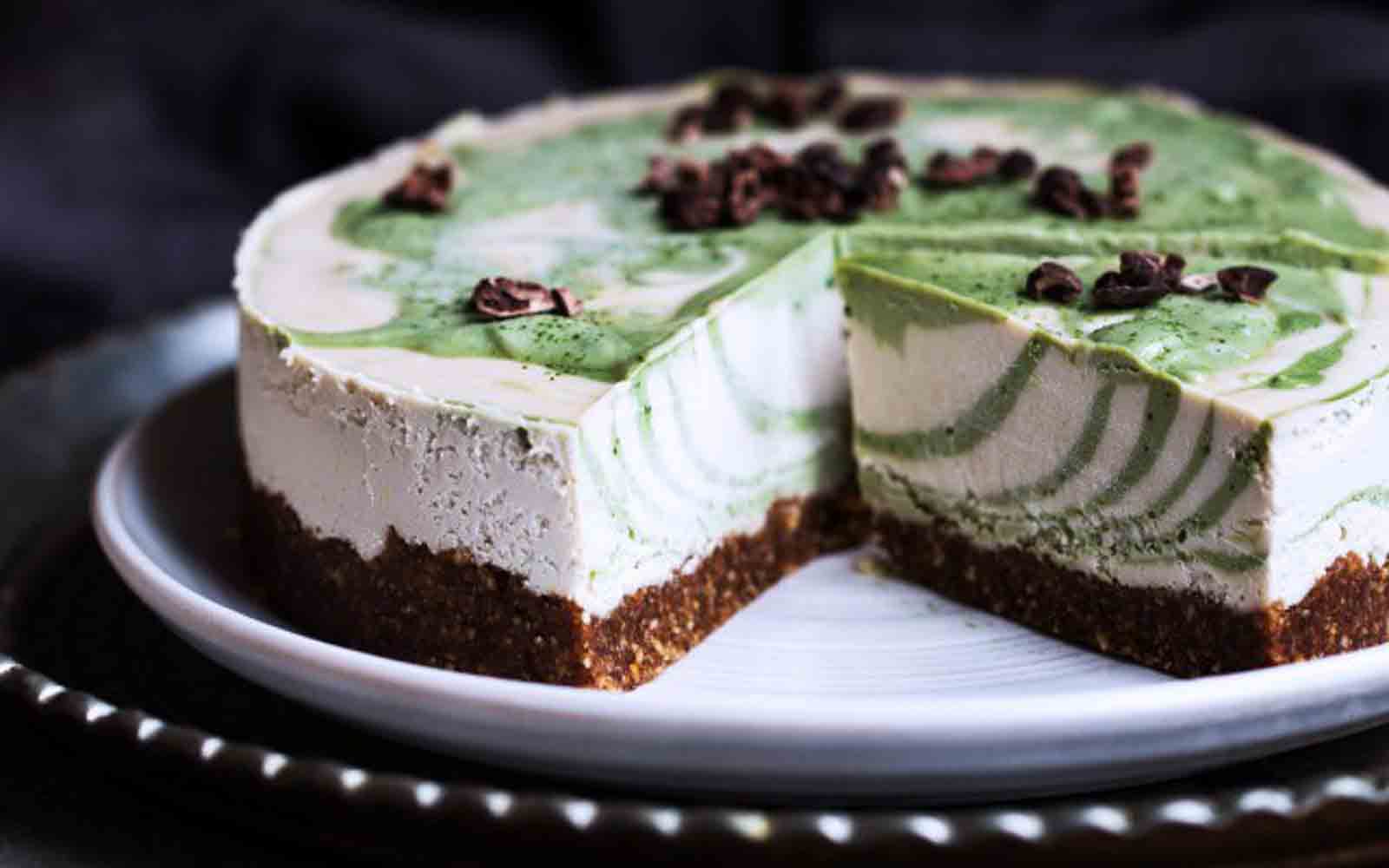 ---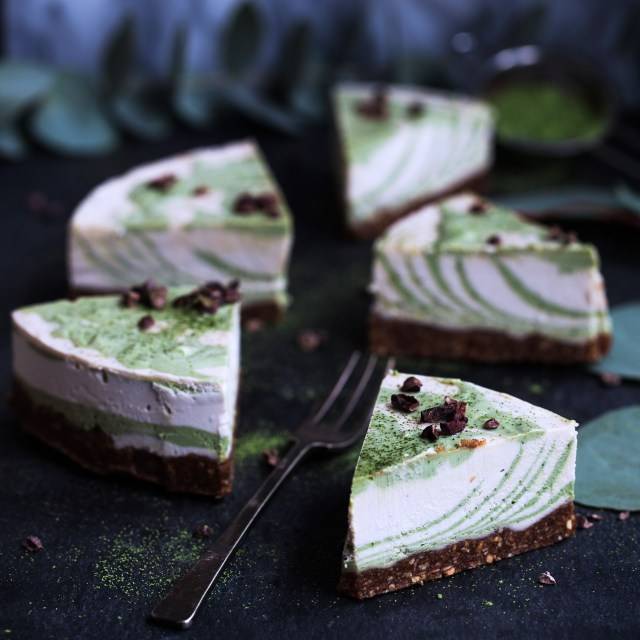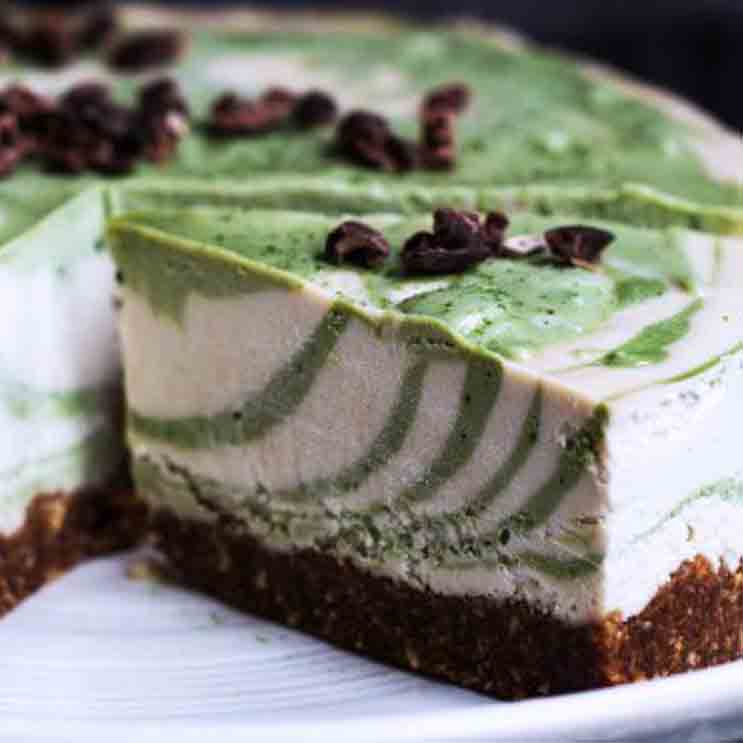 ---
Ingredients:
 
For the Crust:
10 medjool dates, pitted
1 cup hazelnuts
Pinch of salt
For the Filling:
2 cups raw cashews (soaked in water for 3 hours or soaked in very hot water for 1 hour)
1/2 cup coconut cream or coconut milk
Juice of 1 lemon
1 teaspoon vanilla extract
1/2 cup maple syrup
2 teaspoons matcha powder
Instructions:
To Make the Crust:
Put the dates, hazelnuts, and salt in a food processor and grind until you get a sticky dough-like consistency. Don't over-process though, make sure you retain some texture.
Line a cake mold with parchment paper ( 6-inch diameter round mold with release works well).
Lay the crust mix on the bottom of the mold and press with your hand to make it firm.
To Make the Filling:
Save the matcha green tea for later and put all the other filling ingredients in a high-speed blender. Blend until smooth.
Transfer half of the filling to a separate container & mix in the matcha powder thoroughly.
Now you have two cream fillings: vanilla and matcha.
Repeat the process with alternating vanilla and matcha layers until you use up the filling.
Tap the mold on the counter a few times to release any trapped air bubbles.
Loosely wrap with stretch film and place in the freezer for 4 hours.
You can store it in the freezer for up to 1 month.
Thaw at room temperature for 15 minutes before serving.
          This recipe is made by Maya Sozer from One Green Planet
This recipe is a part of our "Top 10 Gluten-Free Recipes with Matcha" that can be downloaded here.