This is a great recipe for all matcha lovers out there. This could be your new favorite dessert made with soy milk, kanten powder, sugar and of course matcha. Panna cotta is a chilled cream pudding made of cream, sugar, and gelatin.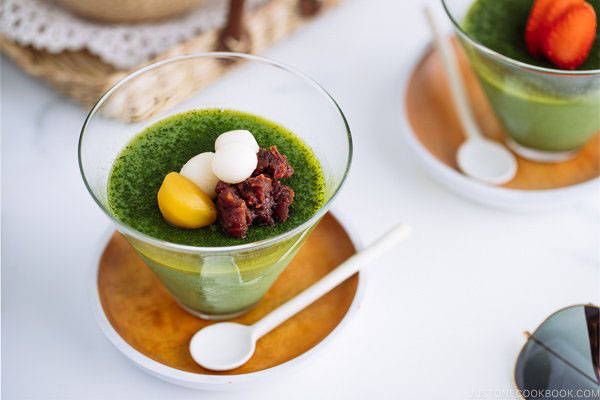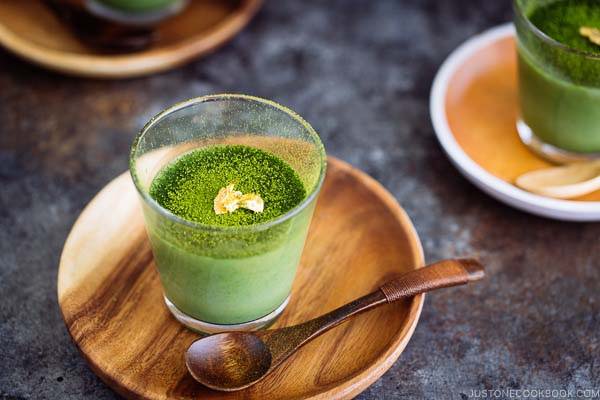 ---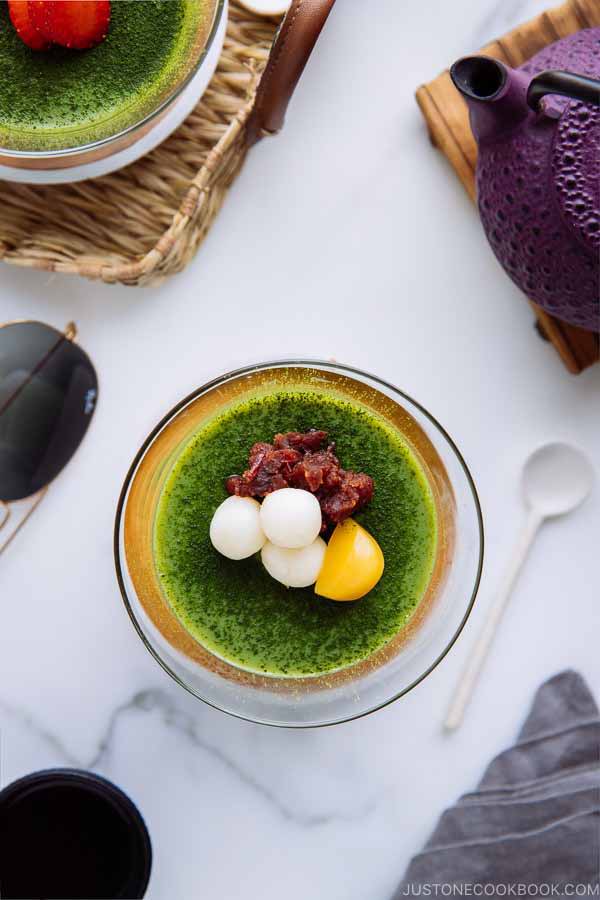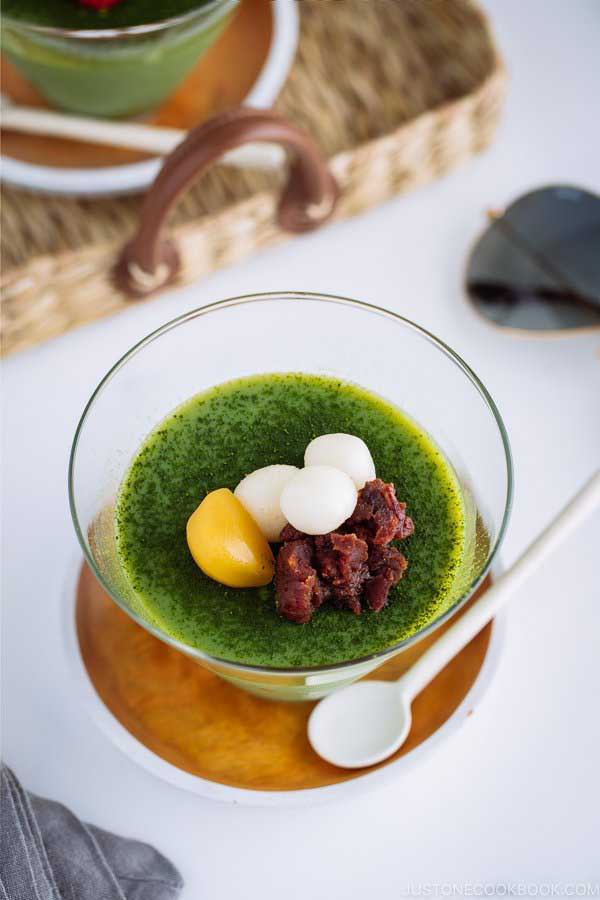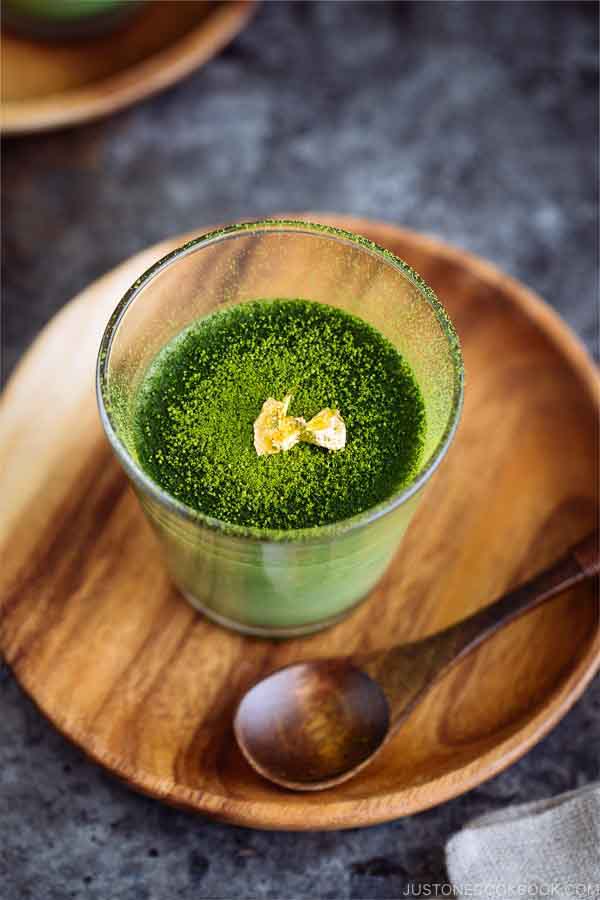 ---
Ingredients:
1 ¼

cup

soy milk

(300 ml) (Kikkoman® Pearl Organic Soymilk - Unsweetened)

1

Tbsp matcha powder

1 ⅔

cup

water

(400 ml)

2 g powdered kanten (agar agar) (1tsp)

7

Tbsp

sugar

(87 g or ⅓ cup + 4 tsp)
Toppings Choices:
1 Tbsp matcha powder

edible gold leaf flakes

Assorted berries

(strawberries and black berries)

red bean paste (anko)

Shiratama Dango (Mochi)

Kuri Kanroni (Chesnuts in Heavy Syrup)
Instructions:
Gather all the ingredients. In a small saucepan, heat soy milk over medium heat until warm to the touch. Keep a close eye on the pot and DO NOT BOIL. Turn off the heat.
In a bowl with matcha powder, add a little bit of soy milk. Now using a whisk or chasen (bamboo whisk), combine the soy milk and matcha powder together. Tip 1: Matcha powder dissolves easier when liquid is warm. Tip 2: Gradually add in the soy milk. DO NOT pour too much soy milk at once. Superfine matcha powder can easily turn into lumps and it will be harder to combine.
Add more soy milk as you needed, until the mixture becomes a smooth paste and there are no more lumps of matcha.
Add the matcha paste back into the soy milk in the pot. Whisk it well to combine.
In a new pot, add water and powdered kanten (agar agar).
Whisk together and bring it to a boil on medium-high heat. Once boiling, reduce the heat to low and cook for 2 minutes until the powder is completely dissolved.
Add the sugar and whisk to combine with the mixture.
Then add the matcha soymilk into the pot. Give it another whisk until well combined, and turn off the heat.
Prepare the glass ramekins or containers on a tray. Place the strainer over the ramekin and strain the matcha soy milk mixture. Divide the mixture evenly.
Using a spoon, collect the small bubbles into one corner of the ramekins and scoop it all up. Chill in the fridge for at least 2 hours to set.
To Serve, sprinkle extra matcha on top using a fine mesh strainer.
For these ramekins, I placed gold flakes on top .
For this ramekin, I sprinkled matcha and decorated with the berries.
For the last ramekin, I placed anko (red bean paste), mochi (Shiratama Dango), and chestnut.
        This recipe is made by Namiko Chen from Just One Cookbook
This recipe is a part of our "Top 10 Vegan Recipes with Matcha" that can be downloaded here.