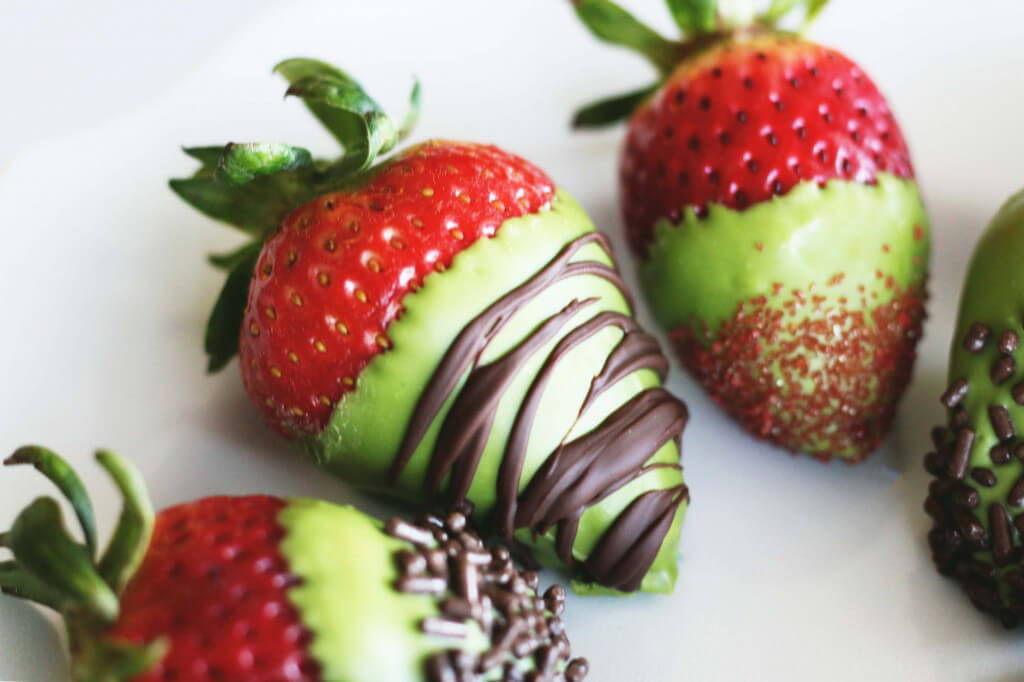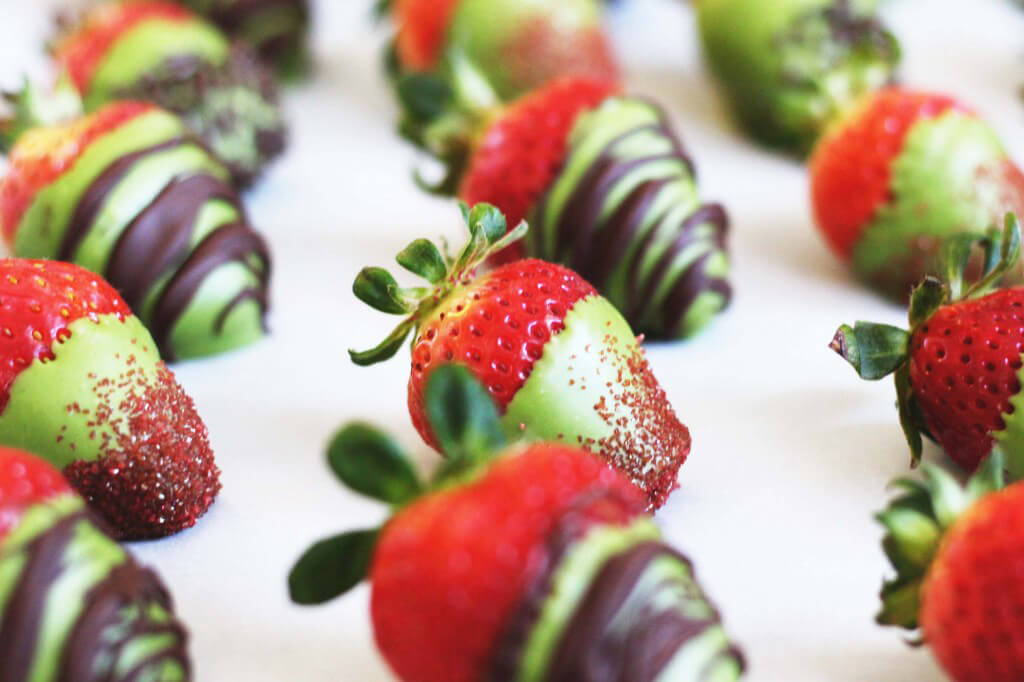 Ingredients
20-25 strawberries

6 oz. white chocolate, finely chopped

1.5 tsp Matcha

2 oz. semi-sweet chocolate, finely chopped

Chocolate sprinkles (or other toppings) as desired
---
Preparation
Thoroughly wash and dry the strawberries and place them in the fridge.

Finely chop the white chocolate and place in a microwave-safe bowl. Microwave for 1 minute, stir, and microwave again for 20 seconds. If the chocolate has not melted, continue microwaving in 10-second increments until completely melted.

Sift Matcha over the melted chocolate and stir until combined.

Take the strawberries out of the fridge. Make sure each strawberry is completely dry before dipping it into the chocolate.

Gently hold the leaves of the strawberries and dip each into Matcha chocolate 2/3rds of the way, twirling the strawberry to get an even coat.

Dip into your desired toppings and place on a baking sheet lined with parchment paper. Leave some strawberries with no toppings for the chocolate drizzle.

Chill the strawberries in the fridge for 8-10 minutes or until firm.

For the semi-sweet chocolate drizzle: microwave the chocolate for 45 seconds, stir, then microwave for another 15 seconds. If not completely melted, continue microwaving in 10-second increments until fully melted. Using a fork, lightly drizzle the chocolate onto the strawberries.

Chill in the freezer for another 8 minutes or until firm.
This recipe and photos are made by AiyaMatcha