It's a special matcha latte for a romantic winter date for you because it's added with homemade rose water. Try it now!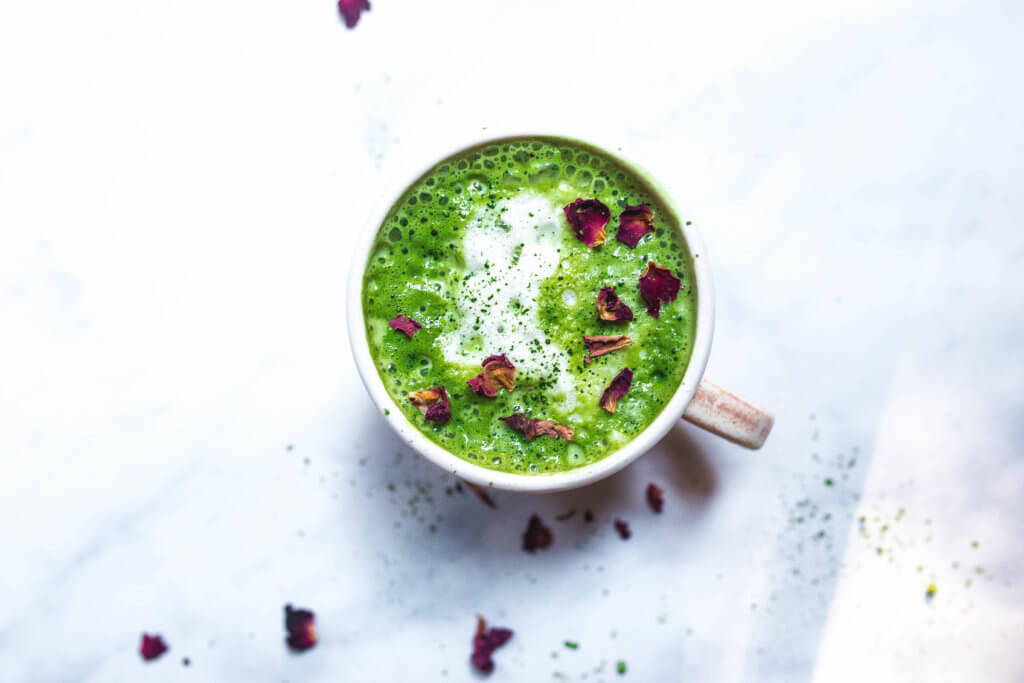 ---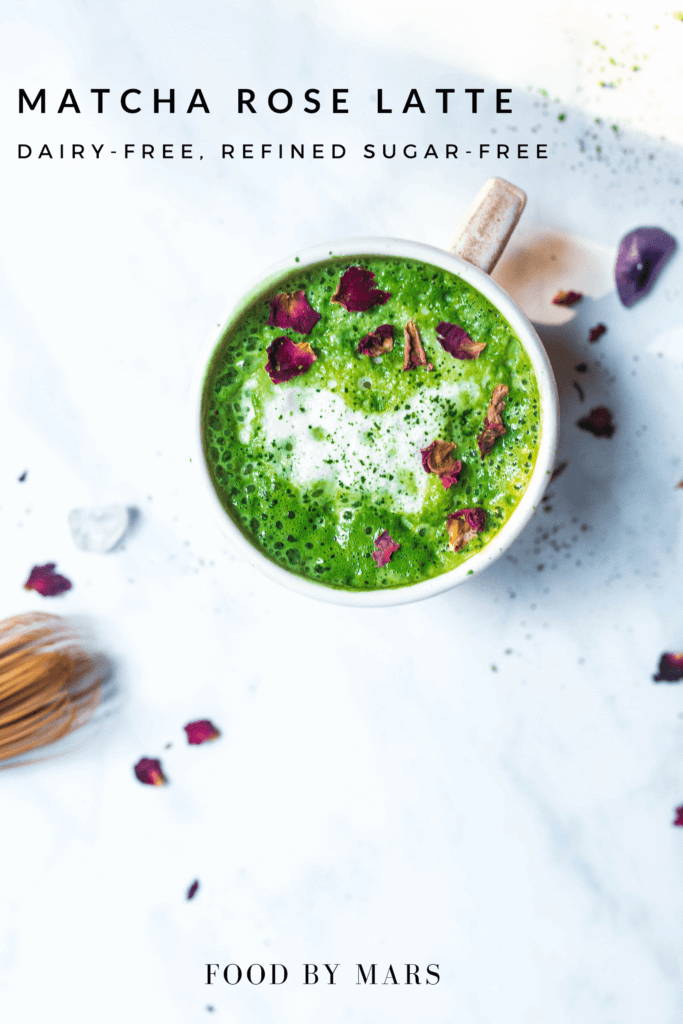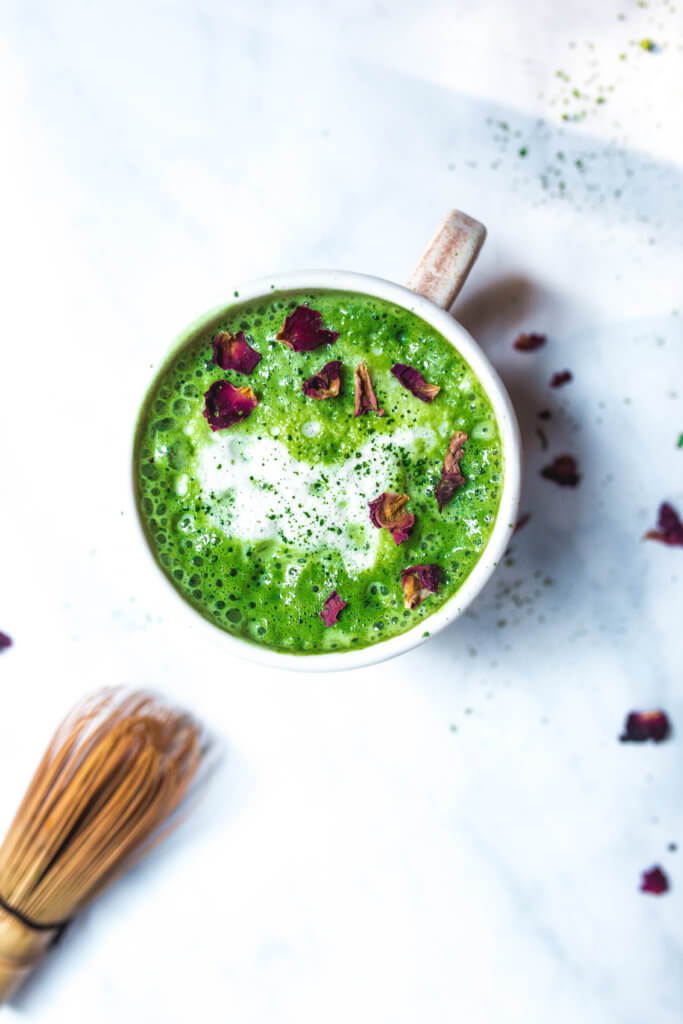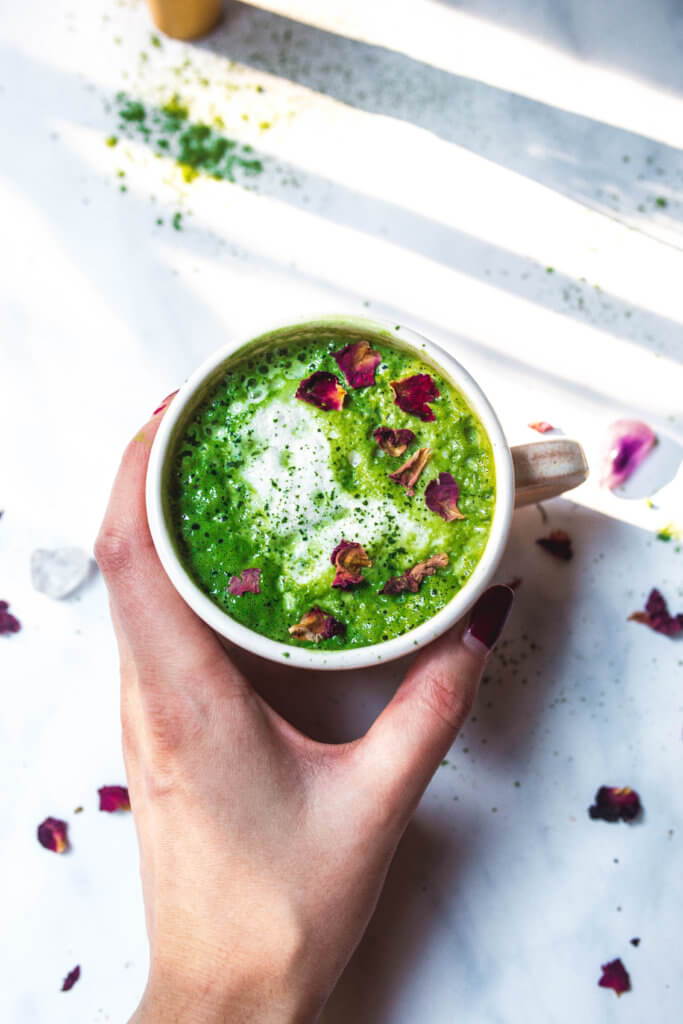 ---
Ingredients:
3/4 cup Rose water (see homemade recipe below)
1 tsp culinary or ceremonial grade matcha
1/2 cup steamed non-dairy milk (almond or coconut is great) (use coconut for AIP)
1/2 tsp raw honey (omit for Whole30)
Optional:
Instructions:
Heat Rose water to 200 Fahrenheit degrees (so you don't burn the tea) and separately, start heating/steaming your milk of choice.
In the meantime, add the matcha powder to a big mug and whisk it dry to break up any clumps.
Add 1/4 cup heated rose water to the matcha powder, and whisk in a "W" and "M" shape quickly and repeatedly until no clumps remain and the matcha is well blended and thick. Add the rest of the rose water and mix in the honey.
With a hand-held frother, froth the milk to get it nice and thick and pour your milk over the tea. Depending on how large your mug is, you may have excess that you can pour in later as you sip if you wish!
Garnish with rose petals if you wish, make it your own by adding any spices like cinnamon or cardamom which are both delicious!
This recipe is made by Alison Maras from Food By Mars
This recipe is a part of our "Top 10 Winter Drinks with Matcha" that can be downloaded here.