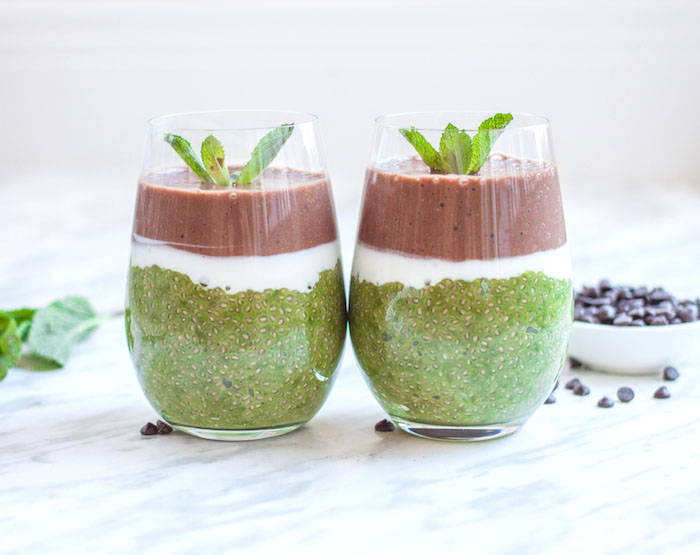 Ingredients


Chia pudding:
¼ cup chia seeds

1 cup almond milk

½ tsp mint extract

1½ tbsp Matcha

½ tbsp maple syrup or honey
Top layer:
½ cup yogurt of choice

2 small banana

2 tbsp cocoa powder

½ cup almond milk
---
Preparation
Mix your chia seeds, almond milk, mint extract, Matcha, and maple syrup in a bowl, and whisk until everything is incorporated.

Plate in a container in the fridge for 1 hour or overnight to firm up.

Once ready, remove from fridge and whisk again to make sure there are no clumps. If you pudding is too thick, at a bit more almond milk.

In a blender, add your banana, cocoa powder, almond milk, and pulse until smooth.

Layer your chia pudding, yogurt, and chocolate smoothie into a glass or a mason jar to-go and enjoy!