We love Popsicle especially during summer. These Vegan Matcha Mint Chip Popsicles offer you a great flavor of "green tea, fresh mint leaves, and dark chocolate all wrapped up in a creamy cashew coconut base" according to Jamie, creator of this recipe. An ideal snack choice for a hot day.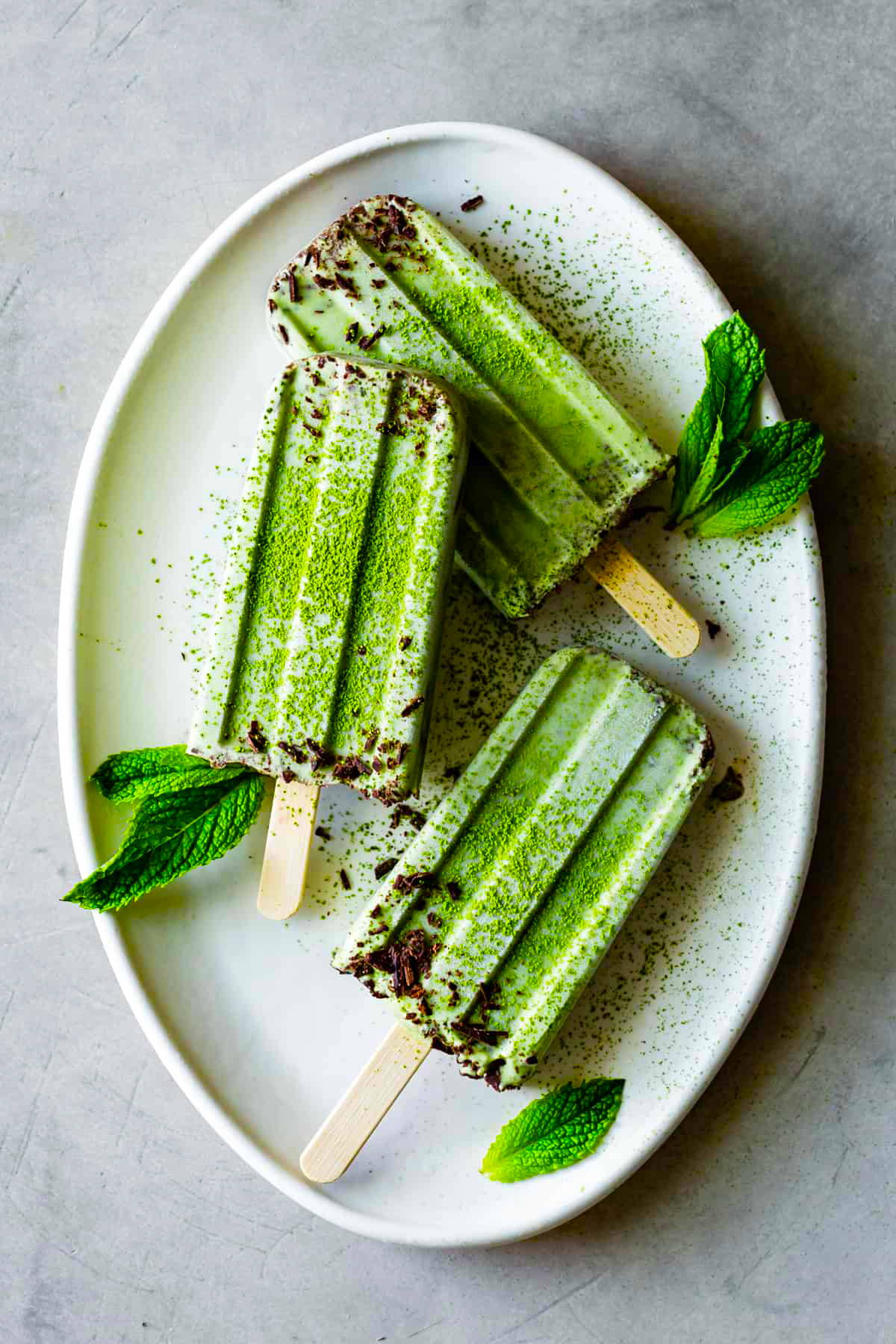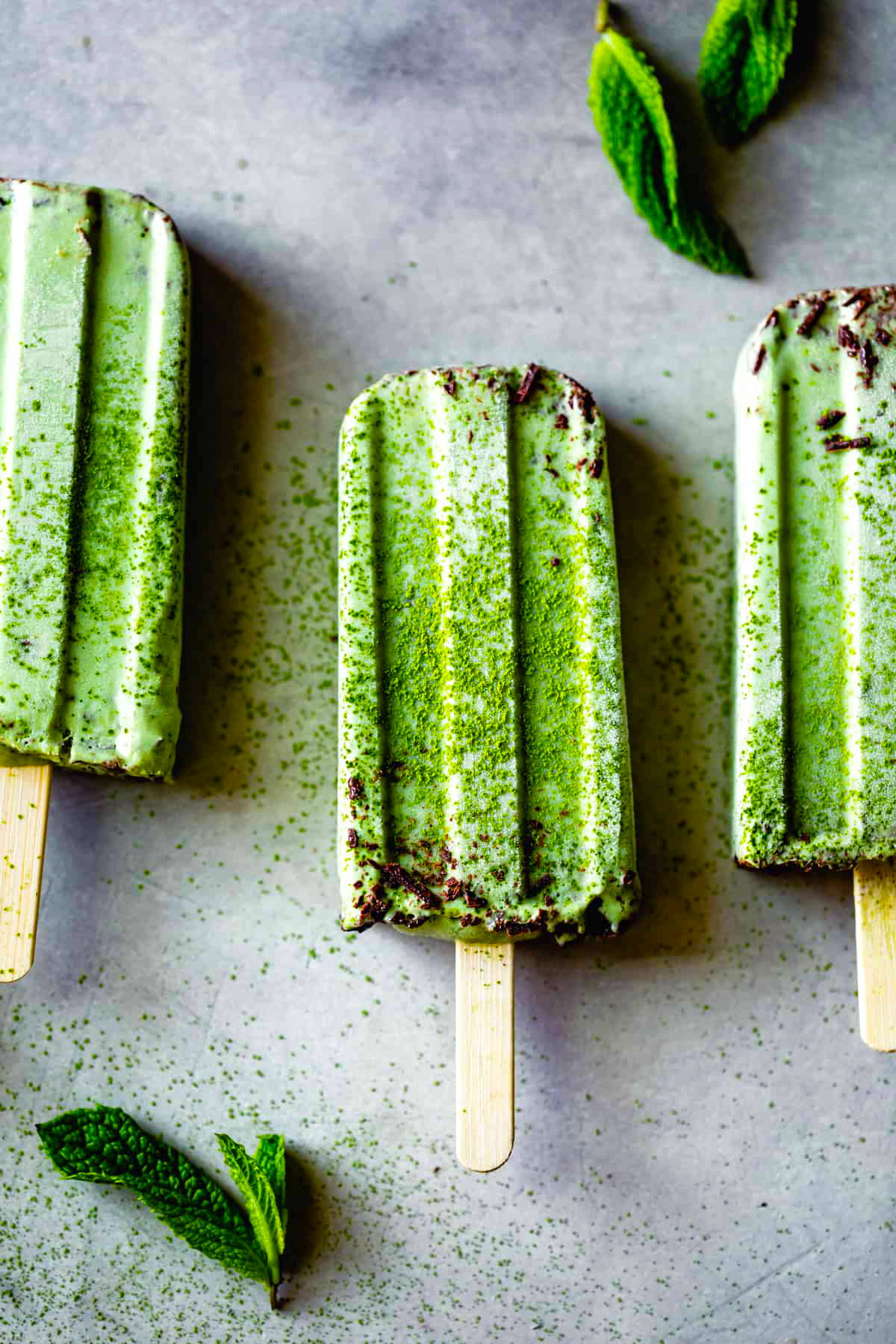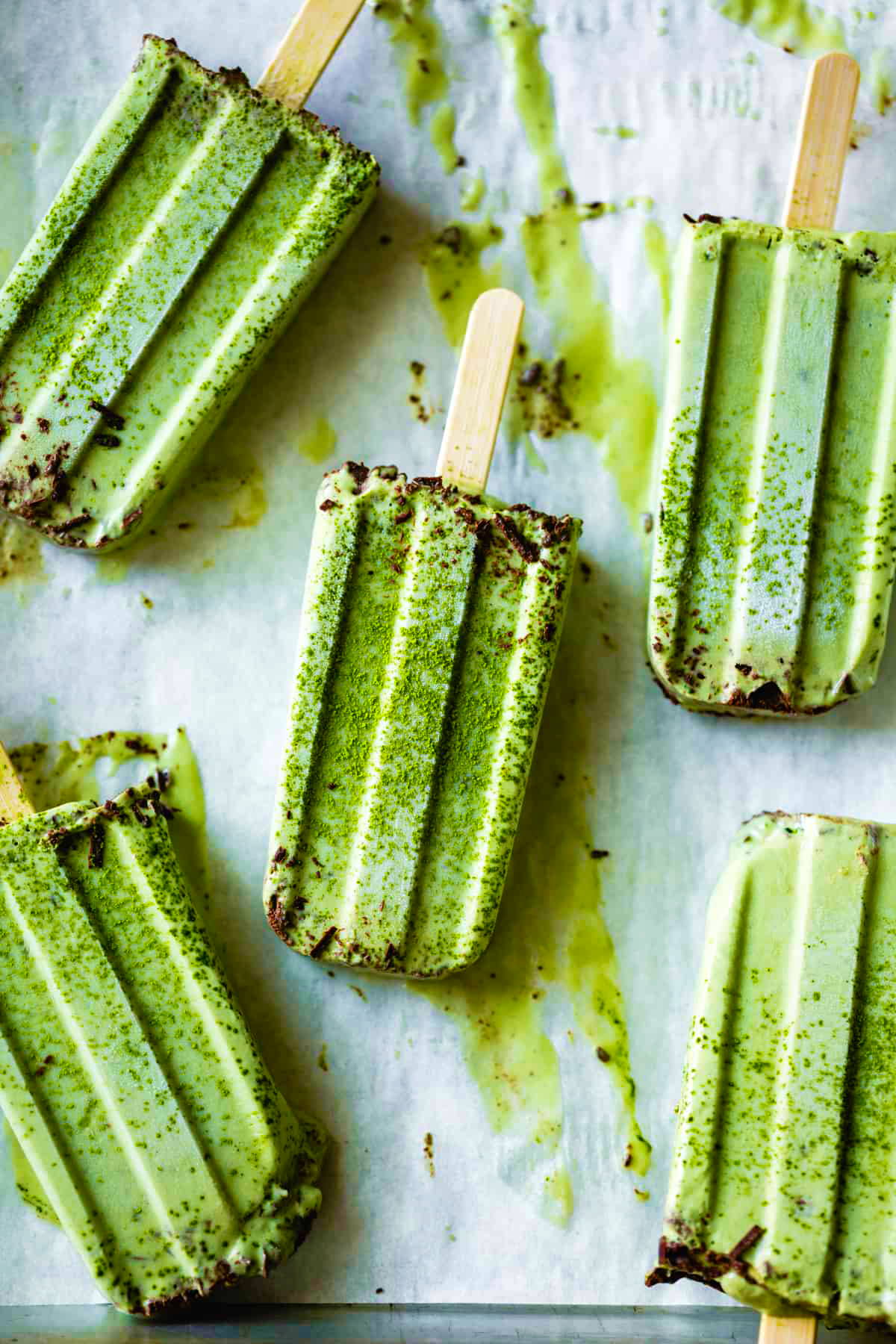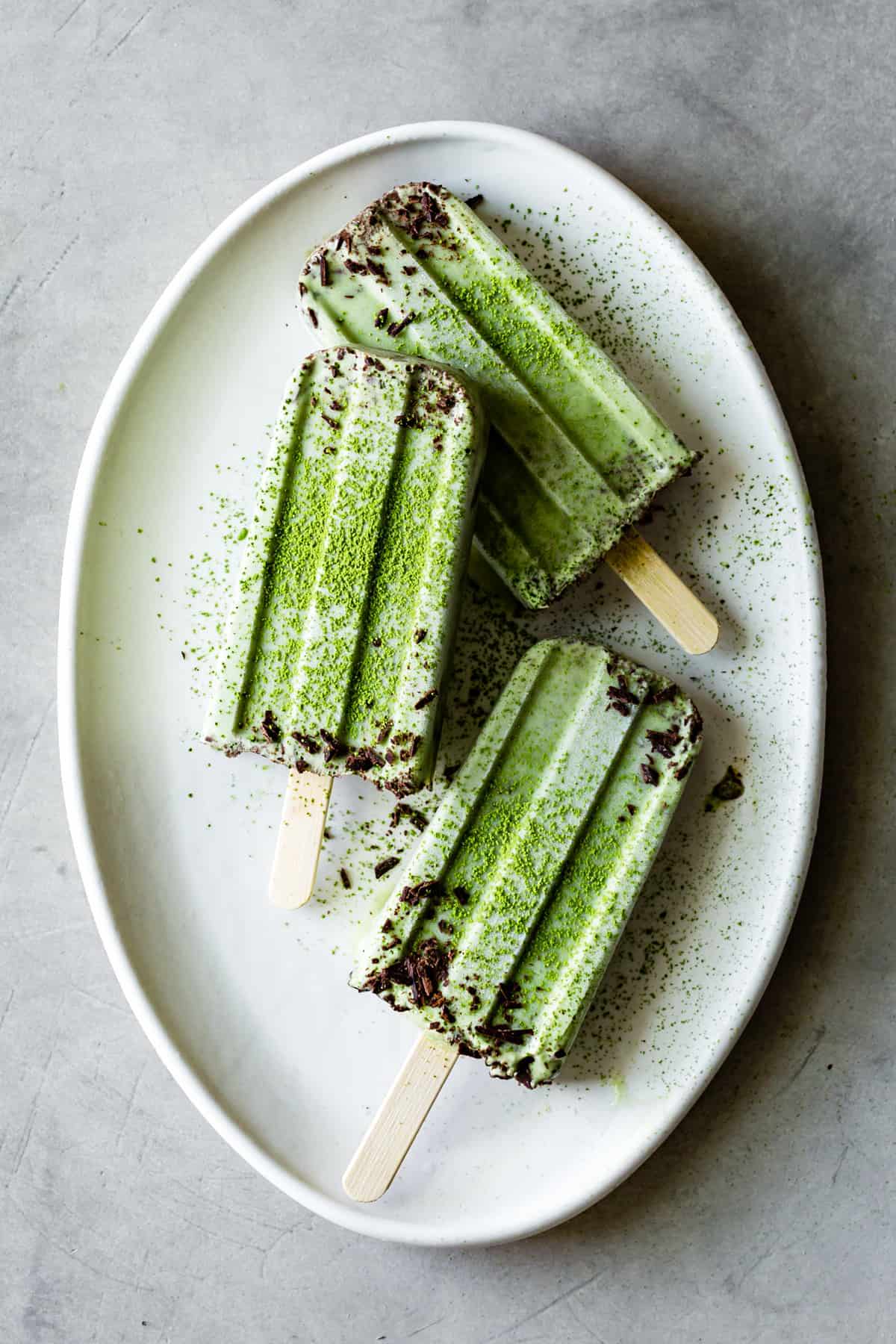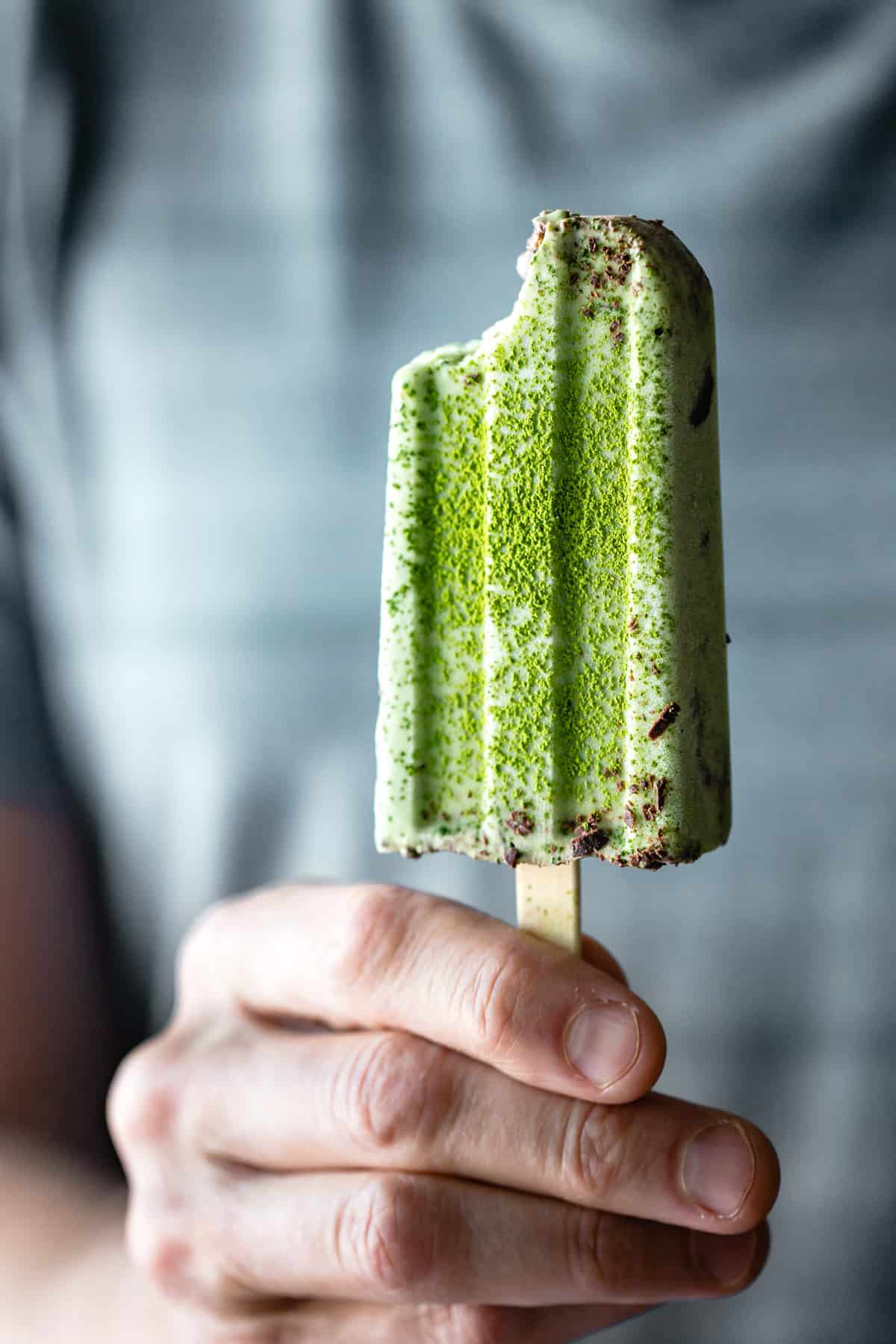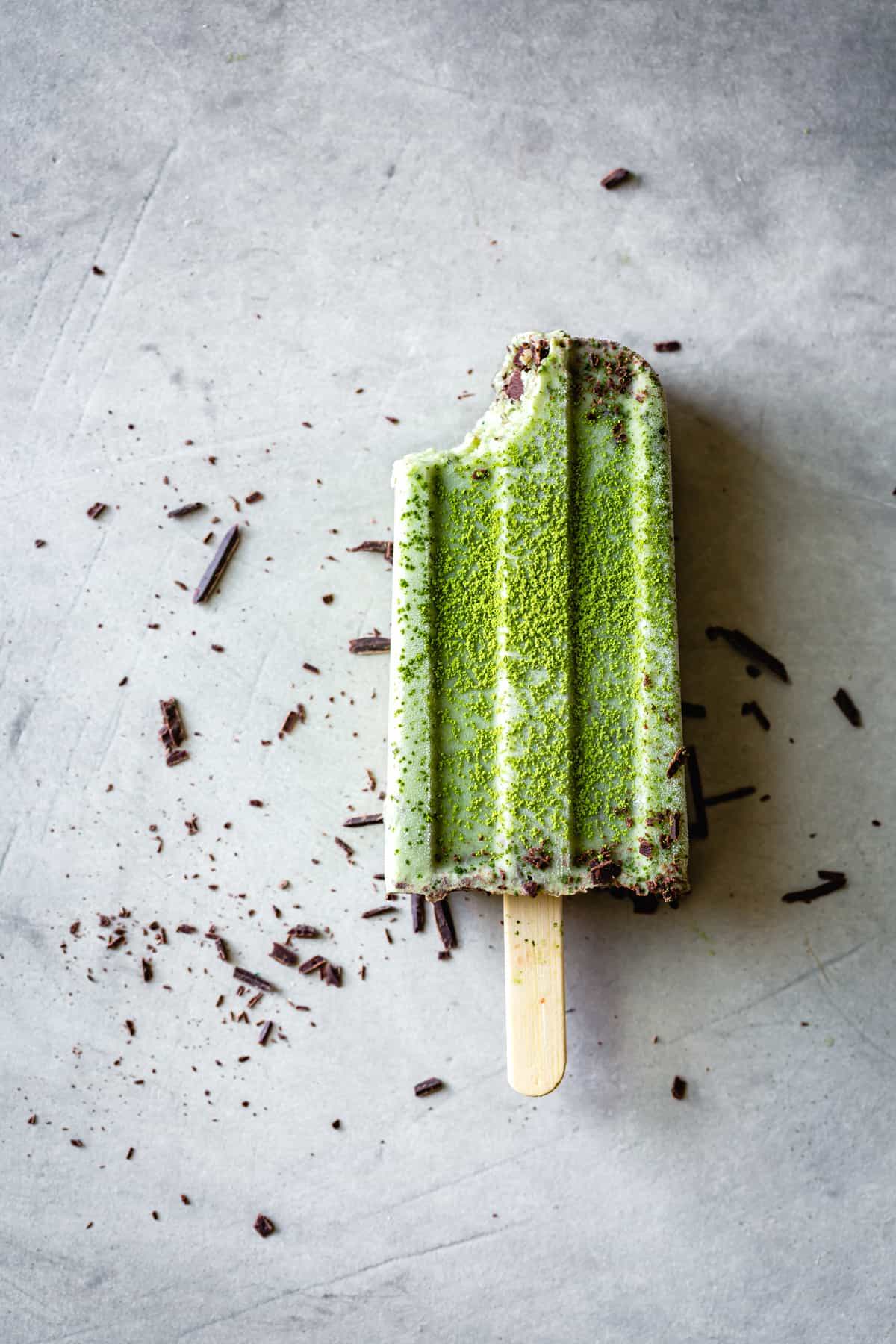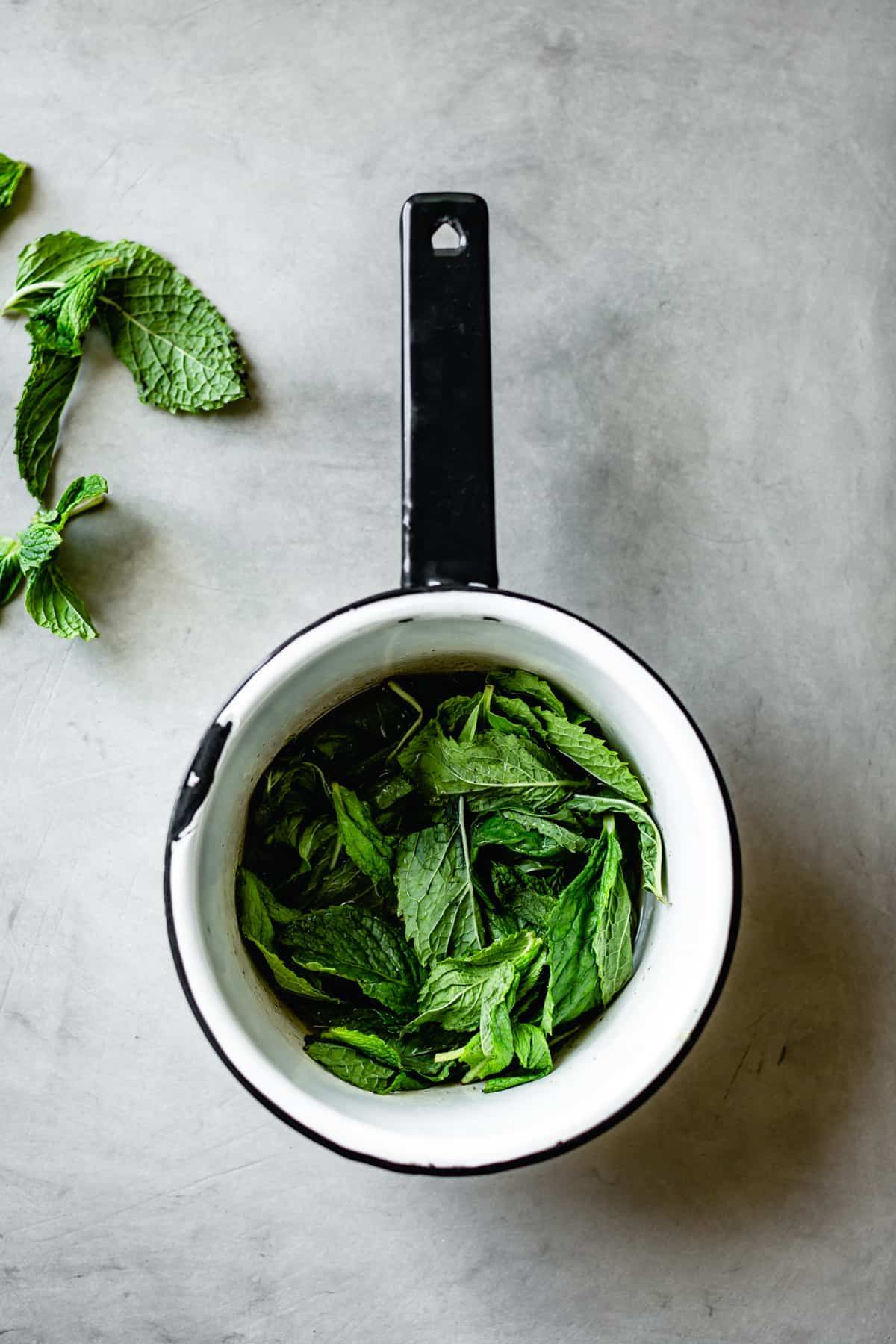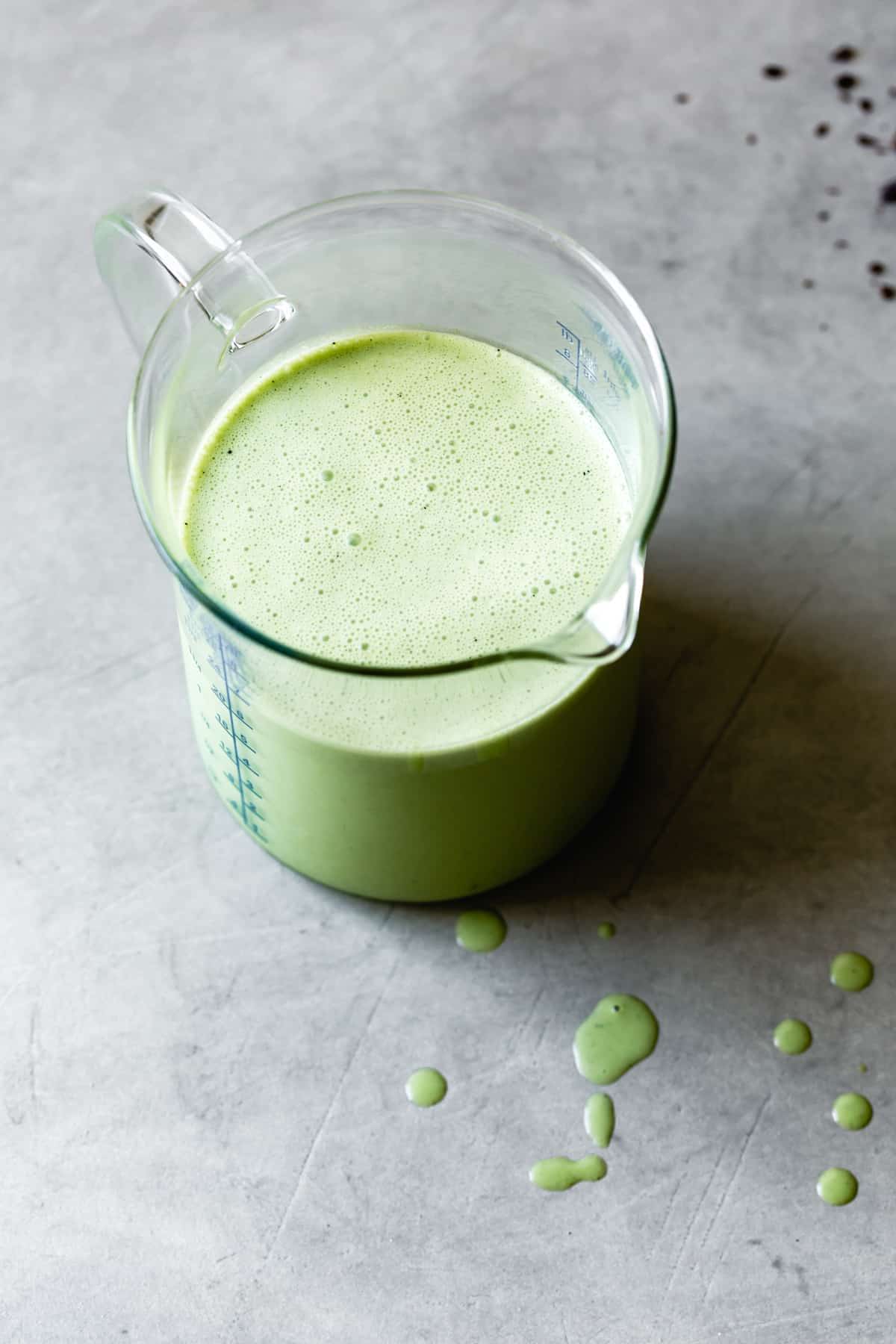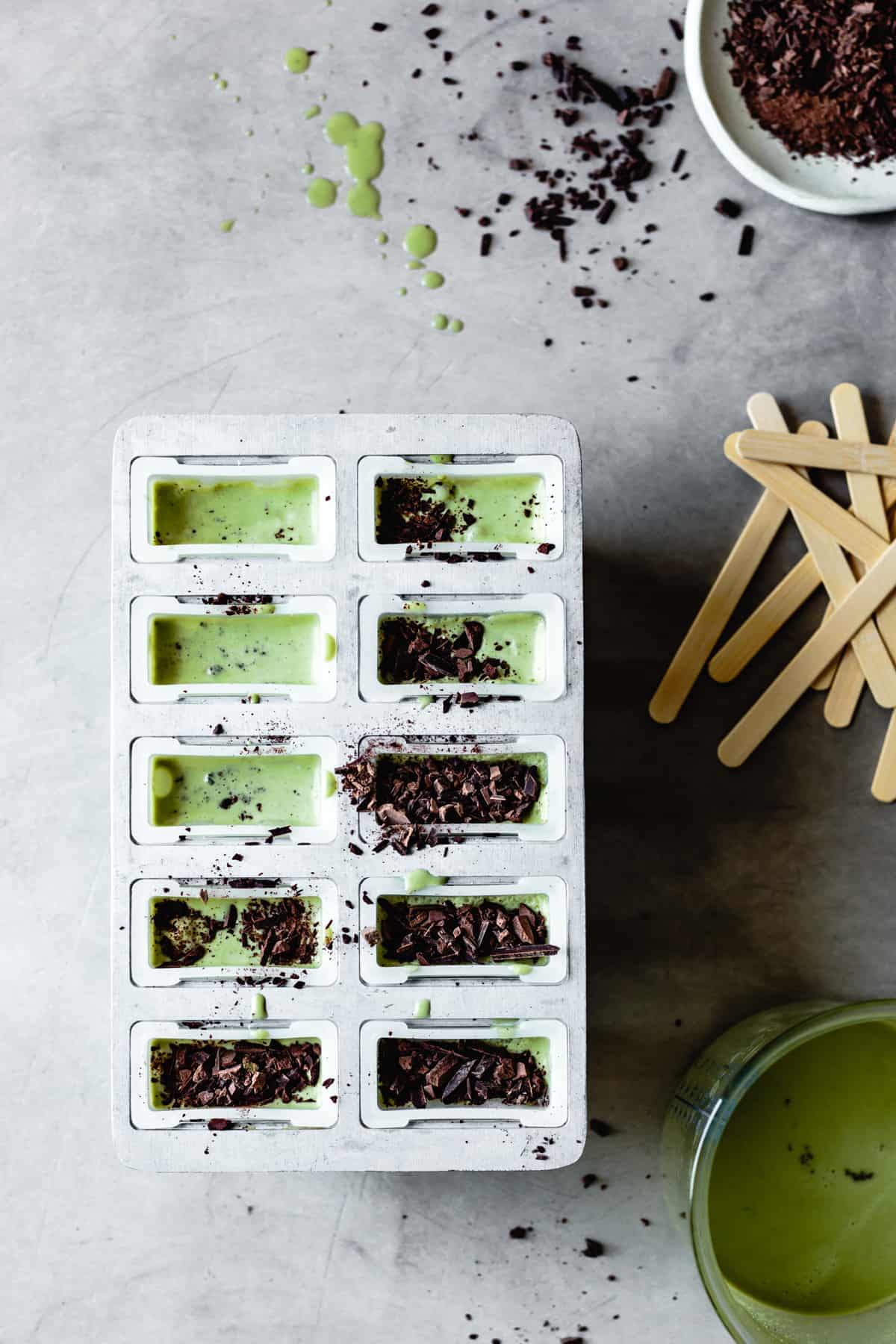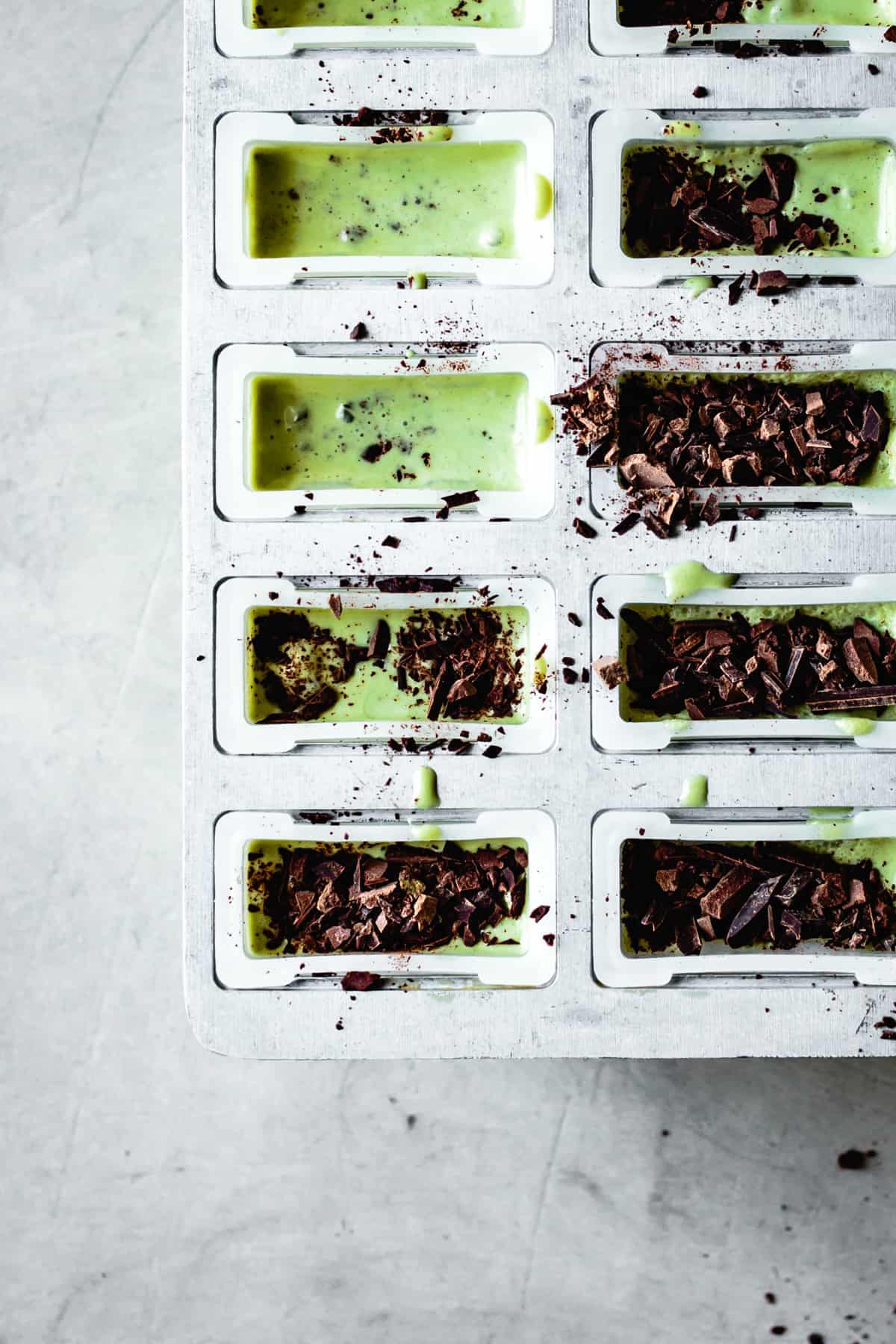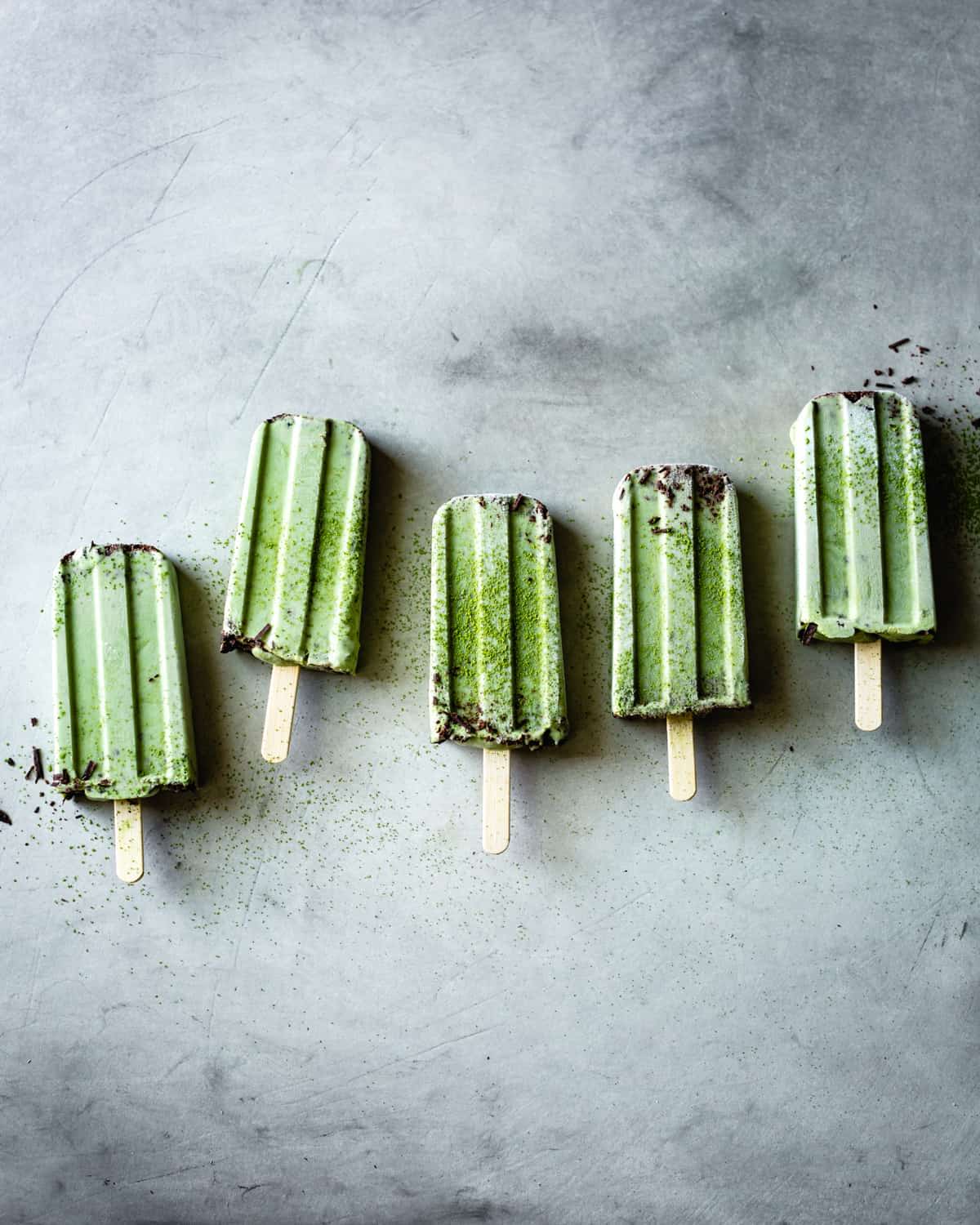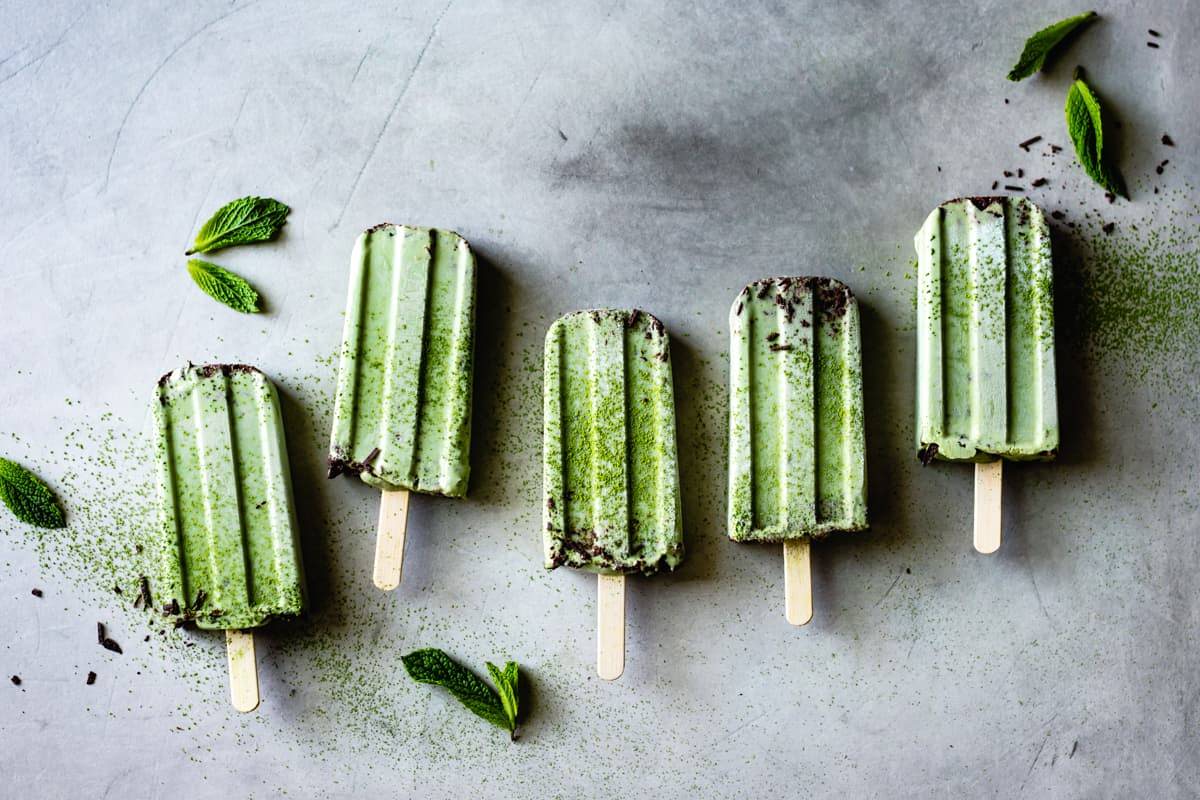 ---
Ingredients:
¾ cup (100 g) raw, unsalted cashews (soaked in boiling water 1 hour or cool water 4-8 hours or overnight)
¾ cup (175 ml) water
½ cup + 2 tablespoons (125 g) organic granulated cane sugar
1 ½ - 2 cups (50 g) packed fresh mint leaves, from 1 large or 2 small bunches
1 can (13.5 ounces / 398 ml) full-fat coconut milk
1 tablespoon good-quality matcha powder
pinch fine sea salt
1/8 – ¼ teaspoon peppermint extract (optional – if needed to sharpen the flavor)
¼ teaspoon chlorella powder (optional, for extra green color)
½ cup finely chopped bittersweet or semisweet chocolate (I prefer around 60% cacao
mass), divided use
Instructions:
Soak the cashews as directed.
In a medium saucepan, bring the sugar and water to a boil, stirring to dissolve. Add the mint and stir until wilted. Remove from the heat, cover, and steep for 5 minutes. Strain the syrup into a heatproof container, squeezing the mint to extract all the good stuff, discarding the leaves. Let the syrup cool to room temperature, or chill if not using right away.
Drain the cashews and place them in the bowl of a sturdy blender (preferably high-speed such as Blendtec or Vitamix). Add the mint syrup and blend until smooth, 1-2 minutes on medium-high. Add the coconut milk and blend until silky smooth, 1-2 more minutes. Blend in the matcha, salt, and peppermint extract and chlorella if using.
Divide half of the chopped chocolate among 10 (3-ounce) popsicle molds. Pour in the popsicle mixture, leaving about 3/8-inch room at the top. Freeze until semi-frozen, 15-30 minutes depending on the power of your freezer. When the popsicles have a partially-frozen, sludgy texture on top, stick a chopstick into the mold and stir the chocolate bits on the bottom into the popsicle mixture. Divide the rest of the chopped chocolate among the tops of the popsicles and use the chopstick to gently stir it into the top of the popsicles, topping them off with extra popsicle base if you have any left. Make sure the chocolate is well-stuck into the popsicle base so it doesn't flake off onto your shirt as you're eating the popsicles.
Add the popsicle sticks and freeze until firm, at least 2 hours and up to several days. Unmold the popsicles and serve dusted with a little matcha if desired. Ideally, let them soften slightly at room temperature for 5-10 minutes before enjoying.
          This recipe is made by Alanna Taylor-Tobin from The Bojon Gourmet
This recipe is a part of our "Top 10 Snack Recipes with Matcha" that can be downloaded here.