This cake has it's great nutritional value, thanks to well-known green tea, matcha. It contained at least 3 times as much EGCg (Epigallocatechin gallate) help to boost metabolism, and slow or halt the growth of cancer cells.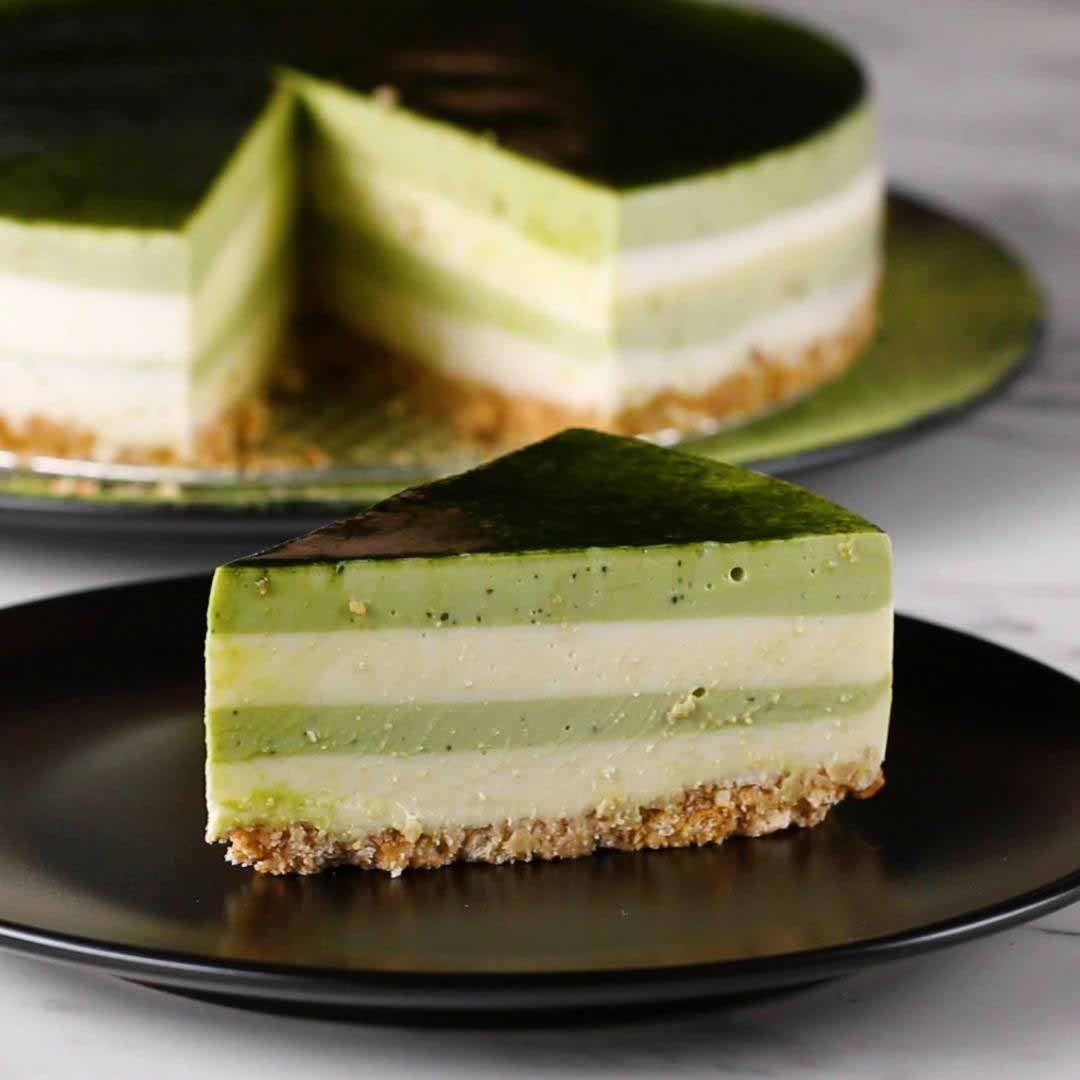 ---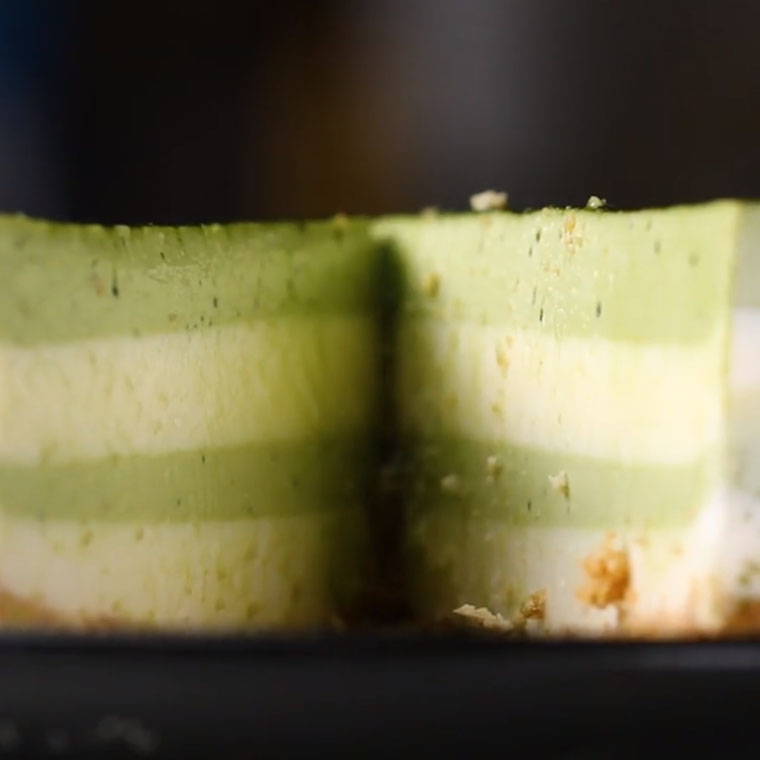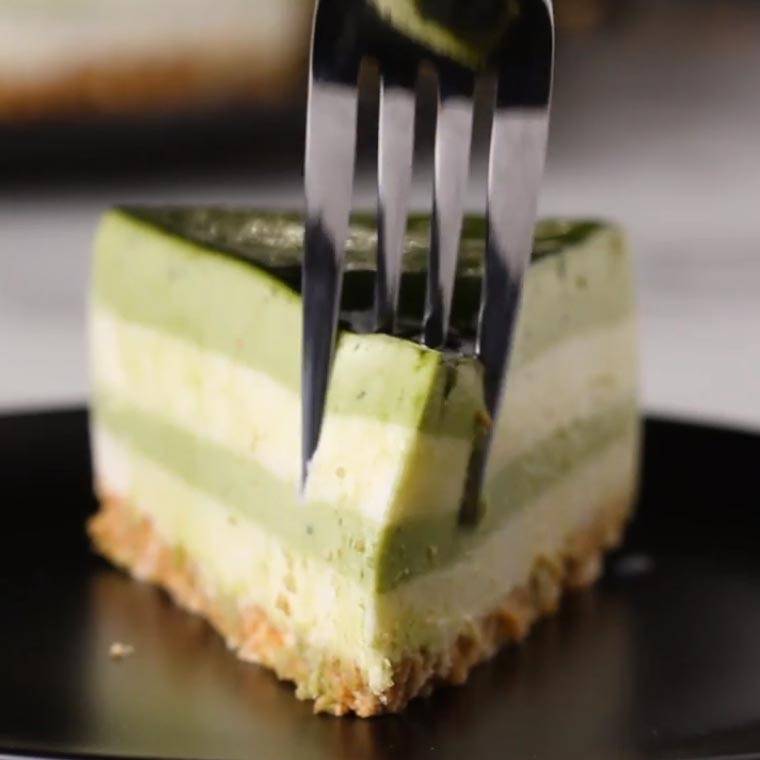 ---
Ingredients:
For 8 servings
1 ½ cups biscuit (140 g)
5 ½ tablespoons melted butter
2 tablespoons milk
½ tablespoon gelatin powder
2 tablespoons water
3 ⅓ cups cream cheese(750 g)
⅔ cup sugar (120 g)
1 ⅔ cups yogurt (400 g)
1 ⅔ cups heavy cream(400 mL)
2 tablespoons water, hot
2 tablespoons matcha powder
Instructions:
Put the biscuit in a ziplock bag and crush it finely. Put it in a bowl, add melted butter and milk and mix.
Place mixture in a 20 cm (7 in) spring-loaded mold and make shape with holding it firmly with your fingers. Put it in a refrigerator and cool it (about 30 minutes).
Place gelatin in a heat-resistant small dish, add water and let it set.
Add sugar to the cream cheese and mix well. Put yogurt and Heavy cream and mix well.
Heat gelatin for about 30 seconds in a 600 W microwave oven and mix thoroughly every fifteen seconds. When the gelatin becomes liquid, filter it into mixture and mix well.
Divide mixture into two equal parts, add Matcha melted with hot water to one side, and mix well.
Pour half the amount of white filling into the bottom of the mold, put in a freezer for 15 minutes and solidify.
Pour half of the filling containing the matcha into the mold and cool for 10 minutes.
Repeat this until the remaining filling gets set up. Cool in a refrigerator for about 3 hours.
Remove the cake from the mold, put it on the dish, sprinkle the tea strainer on the surface and sprinkle matcha . Enjoy!
        This recipes is made by Spencer Kombol from Tasty
       
This recipe is a part of our "Top 10 Dessert Recipes with Matcha" that can be downloaded here.