This matcha latte not just makes you feel good but also it also helps you stabilize harmful radicals in your body. It also "improved your mentality ans alertness, boost your energy and effectiveness in fighting off various microbial infections."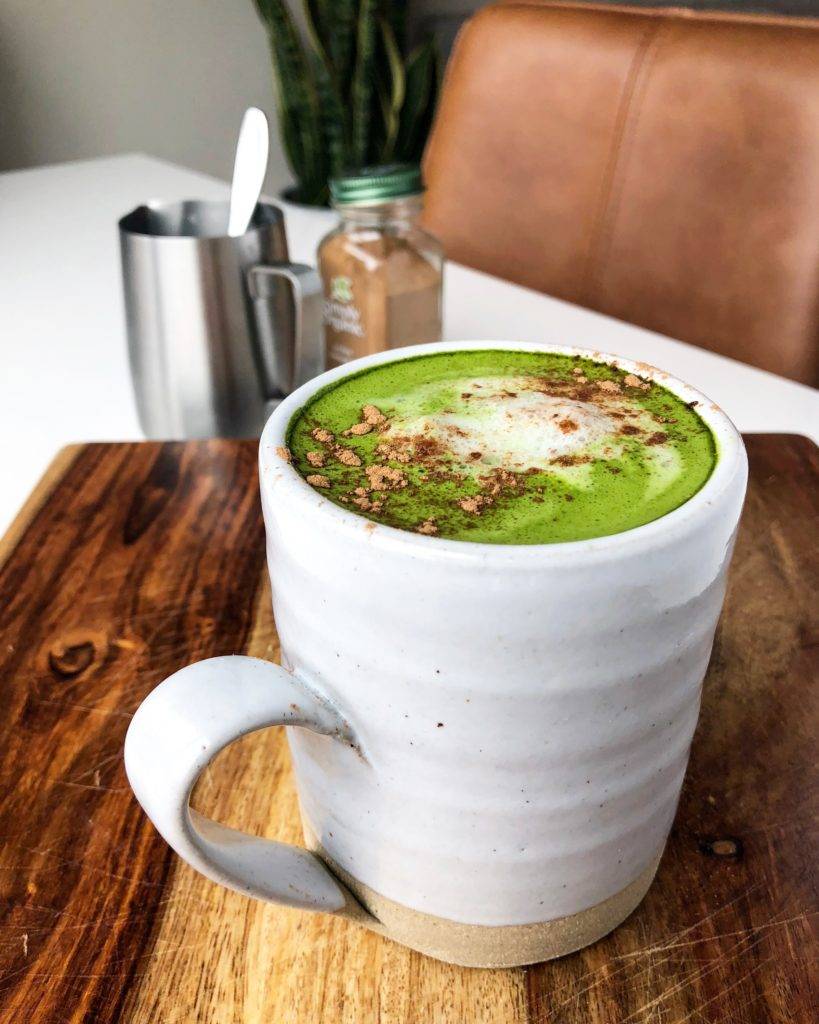 ---
Ingredients:
8 oz boiling water
1 tsp matcha
1 tbsp cacao butter (Bulletproof)
1/2 tsp madagascar vanilla bean ghee (or unflavored ghee)
1 serving collagen peptides
Instructions:
Pour boiling water and remaining ingredients into high-powered blender and blend for about 1-2 minutes on high, until smooth and frothy.
Steam 4 ounces of homemade nut milk
Pour matcha mixture from blender into mug, followed by steamed nut milk + froth. Add cinnamon & enjoy!
This recipe is made by Rachael DeVaux from Rachel's Good Eats
This recipe is a part of our "Top 10 Winter Drinks with Matcha" that can be downloaded here.