This matcha flavored dessert with molted lava on center is a perfect fit after a grateful dinner.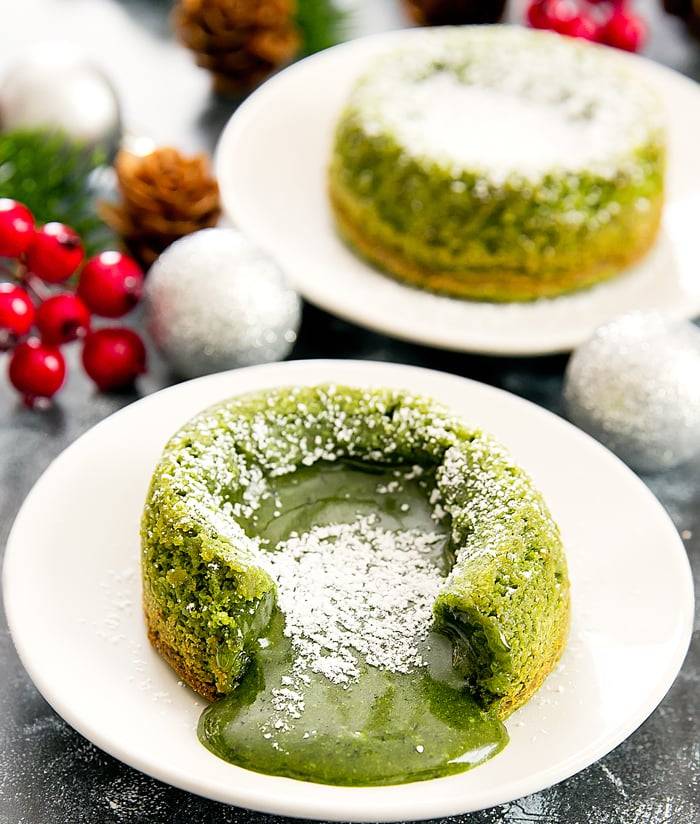 ---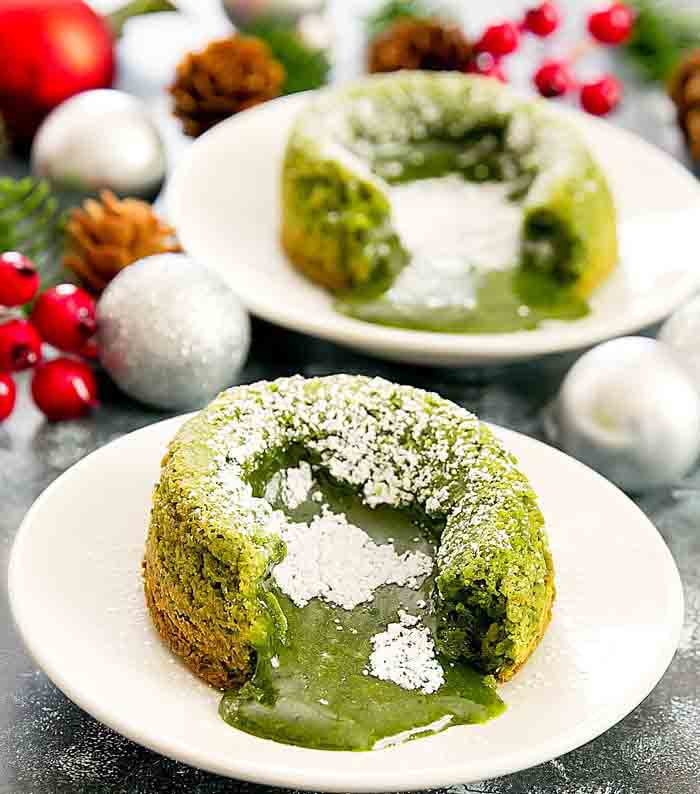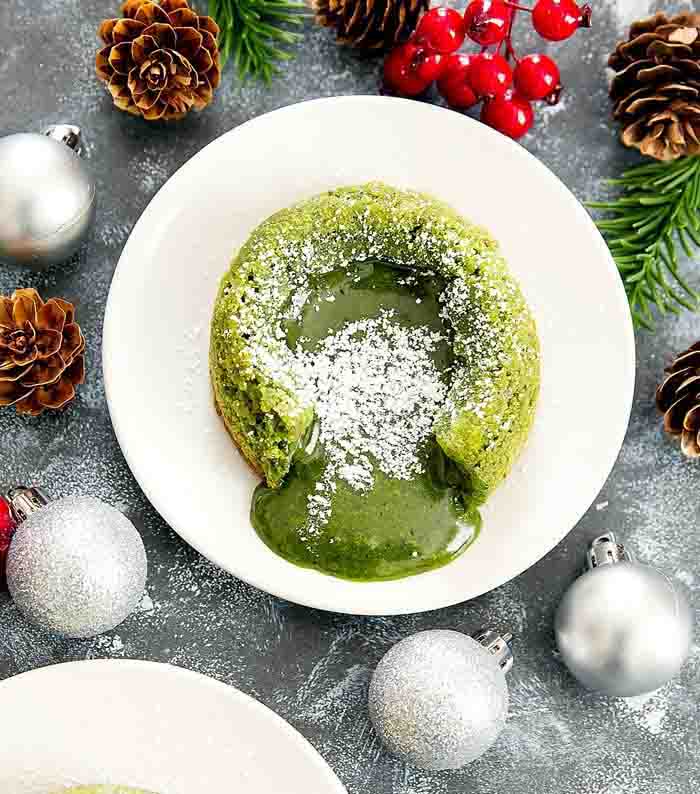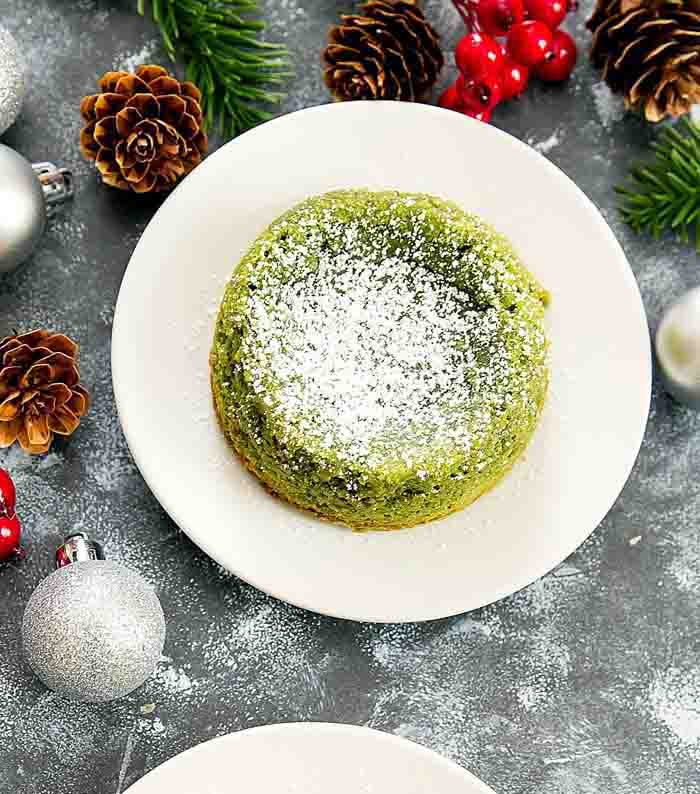 ---
Ingredients:
1/3 cup white chocolate chips
3 tbsp unsalted butter melted
1/4 cup granulated white sugar
1 large egg
3 tbsp all purpose flour
1 tbsp matcha powder
powdered sugar for dusting
Instructions:
Add white chocolate to a medium or large glass mixing bowl. Find a pot that is slightly smaller in diameter than your mixing bowl so that when you place the mixing bowl on top of the pot, the bowl will not touch the bottom of the pot. Add about 1 inch of water to your pot and bring to a simmer. Place bowl with chocolate on top. Slowly whisk chocolate until it is completely melted. This will take a few minutes.
When chocolate is melted, turn off heat but keep your mixing bowl in the pot and on the stove. This will keep the batter warm. Add in melted butter and stir until butter is completely incorporated. Stir in sugar until smooth.
Whisk in the egg until batter is smooth. Add in flour and whisk until smooth. Add in matcha powder and whisk again until smooth.
Thoroughly grease the insides of two 4 oz ramekins with butter. Make sure you don't miss any spots, especially along the bottom of the ramekin, otherwise the cakes won't pop out properly. Lightly flour the inside of the ramekins. Turn ramekins upside down and hit a few times against counter so that any excess flour falls out.
Divide batter evenly into the two ramekins. Place into freezer for 30 minutes.
While freezing, preheat oven to 400°F. After 30 minutes in the freezer, place ramekins onto a baking sheet. Place into oven and bake about 14-16 minutes. Watch the cakes closely. You want the center to barely set (no longer liquid, but still slightly wobbly). Remove cakes and allow to cool and set for 10 minutes.
Use a spatula and run around the edges of the cake to loosen the cake. Place a dessert plate, inverted, on top of ramekin. Pressing the plate on top of the ramekin (use gloves as the ramekin should still be quite hot), very carefully and quickly, turn over so that the plate is now at the bottom and the ramekin is upside down. (You need to do this in one fluid motion. Otherwise, the liquid lava filling will tumble out too quickly and break through the bottom layer of the cake.) Gently tap the upside down ramekin to ensure cake has popped into plate. Lift up ramekin. Dust with powdered sugar and serve.
        This recipes is made by Kirbie from Kirbie's Cravings
       
This recipe is a part of our "Top 10 Dessert Recipes with Matcha" that can be downloaded here.