This dairy-free and incredibly creamy match green tea ice cream is the exotic ice cream flavor of your dreams!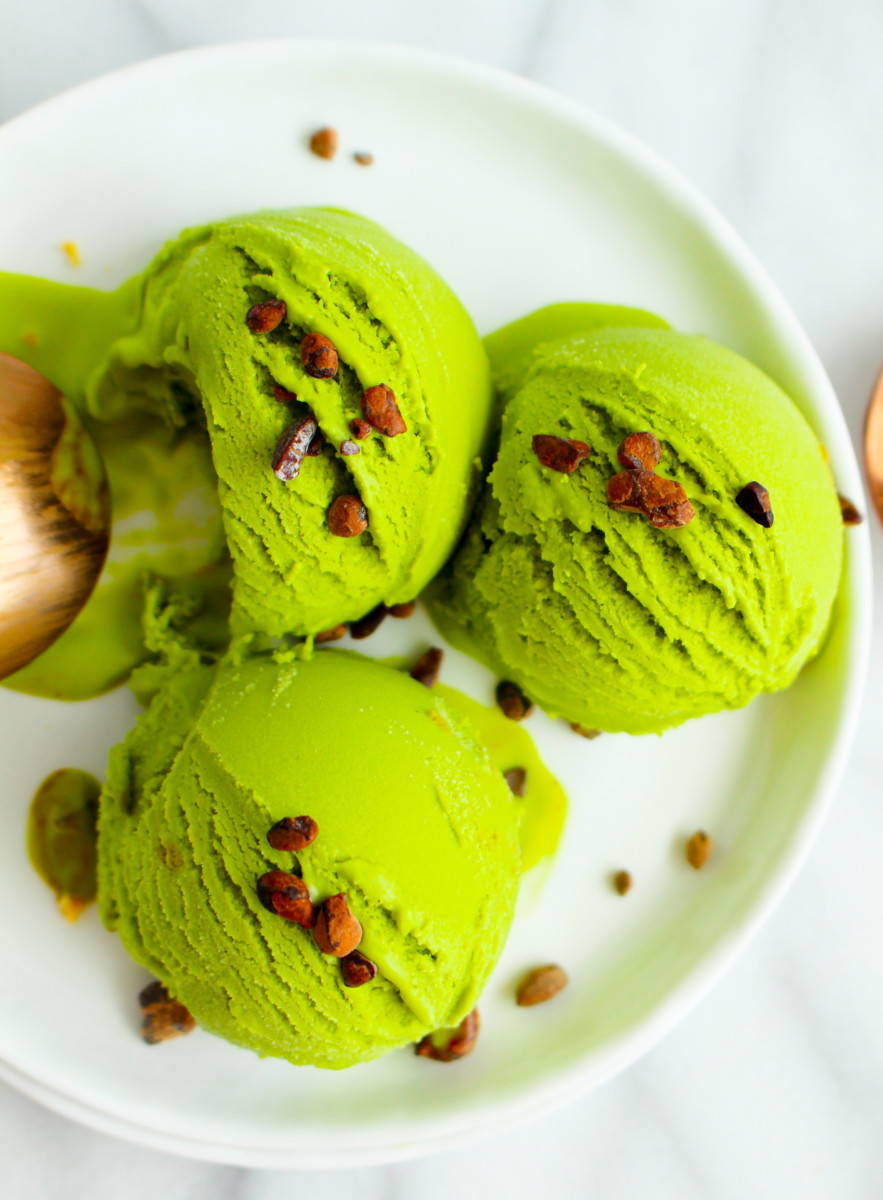 INGREDIENTS:
2 (13 ounce) cans Full Fat Coconut Milk
4 Tablespoons Matcha Green Tea Powder (Ceremonial is best)
0.5 cup Honey/Maple Syrup
1 teaspoon Sea Salt
2 teaspoon Pure Vanilla Extract
INSTRUCTIONS:
1. Place your ice cream churning bowl in the freezer at least 5 hours before using.
2. To your blender add the coconut milk, matcha powder, honey or maple syrup, salt and vanilla extract.
Blend on high until smooth.
Chill the ice cream base in the refrigerator for about an hour.
3. Add the chilled ice cream base to the ice cream maker and churn according to manufacturer's instructions. It should look like soft serve ice cream.
4. Next, transfer the ice cream into a freezer safe container using a rubber spatula and smooth out the top.
I use a parchment lined loaf pan.
For fun, I topped the ice cream with cacao nibs to add a bit of texture and a hint of chocolate. You can top with regular chocolate chips, nuts or even shredded coconut.
Before freezing the ice cream, wrap it securely in cling film (a lot of cling film) then freeze for a minimum of 4 hours (best over night) or until firm.
5. Remove the ice cream from the freezer and allow it to thaw for 10-15 minutes. Use a hot ice cream scoop for easier scooping.
Top with more cacao nibs or any desired topping and eat! Oh so good!