This salad is perfect for all those full-fledged vegetarians out there. Packed with arugula, red lettuce, frisee, candied walnuts, dried cranberries, and some grapefruit. It is dressed with matcha which hypes the flavor.
---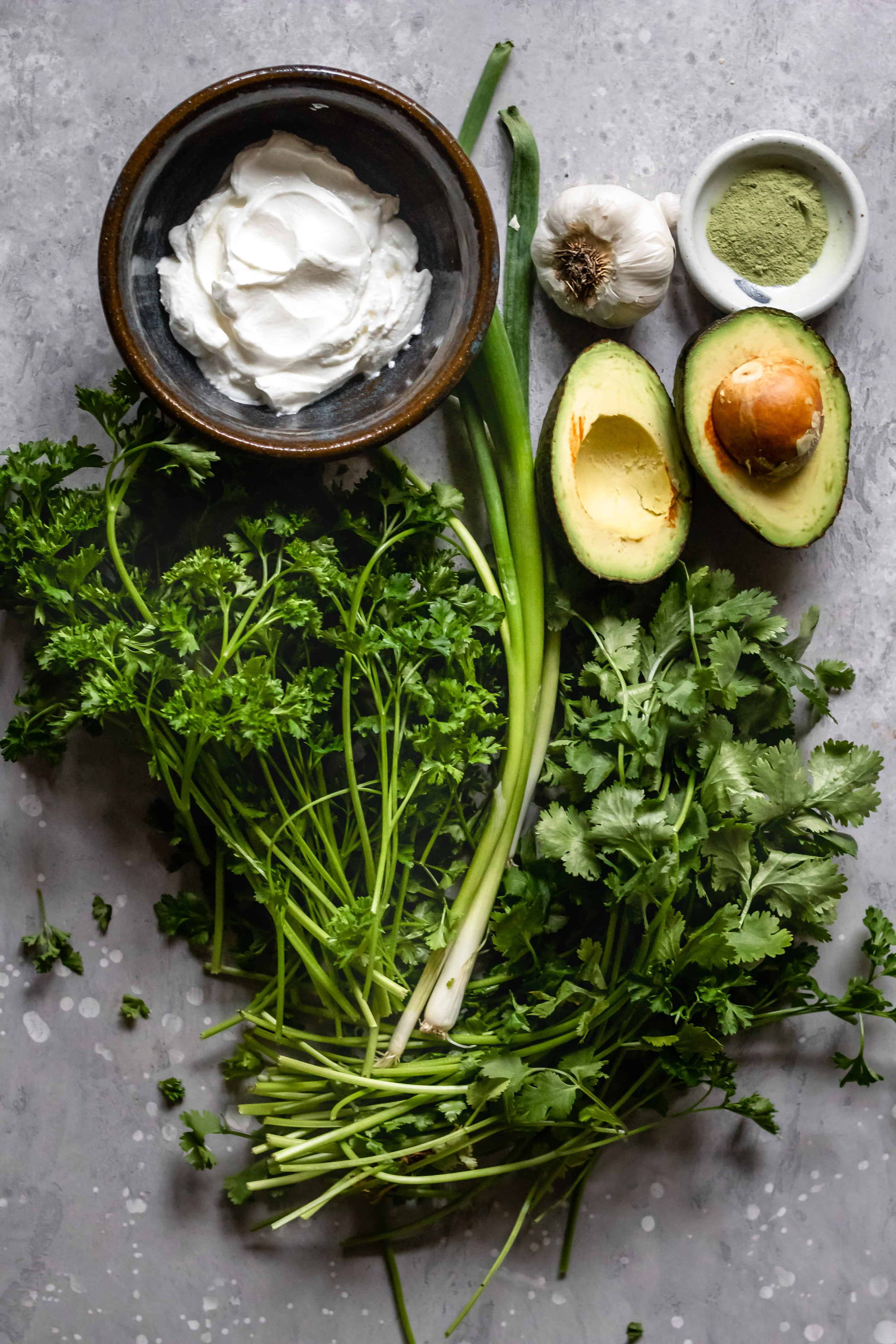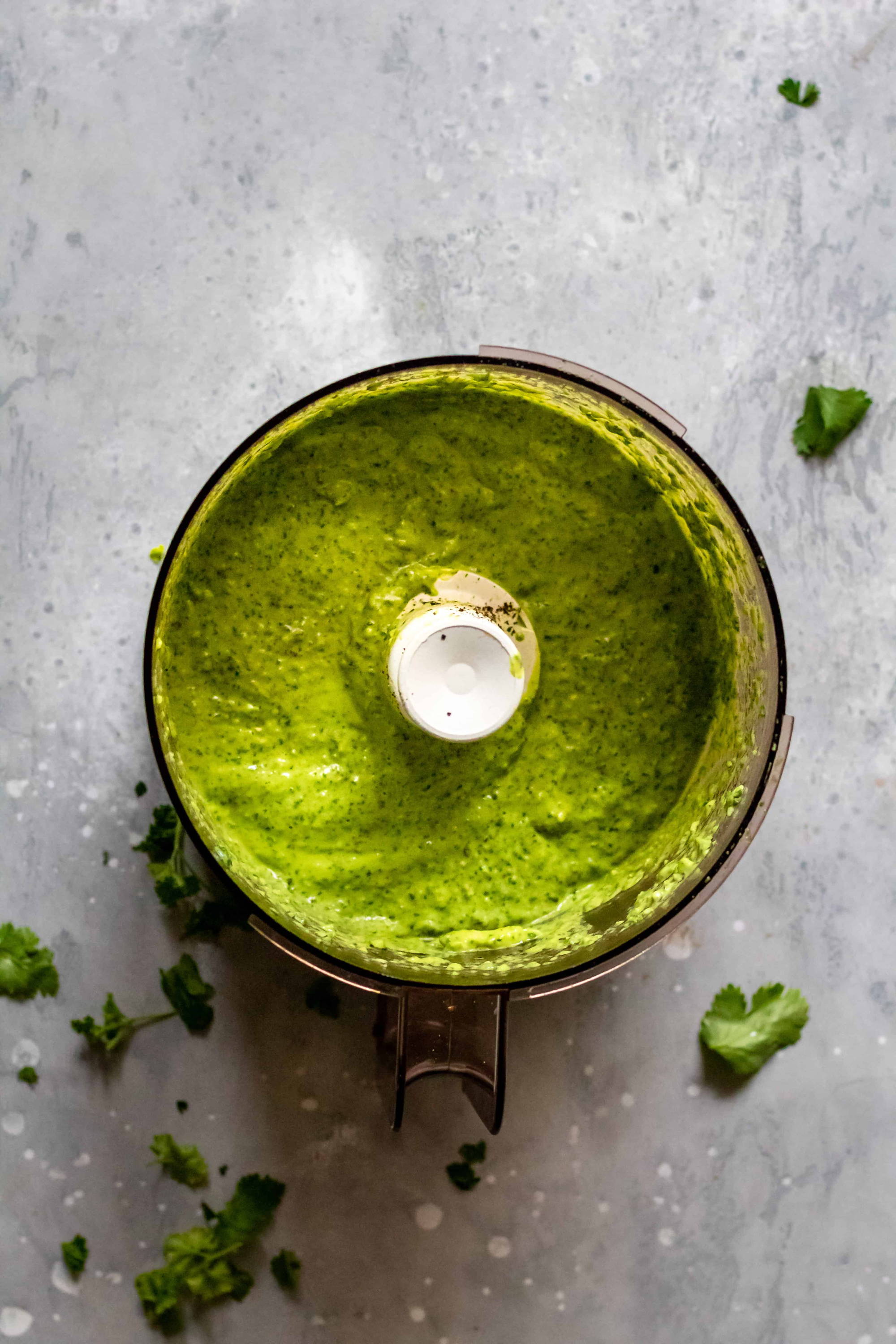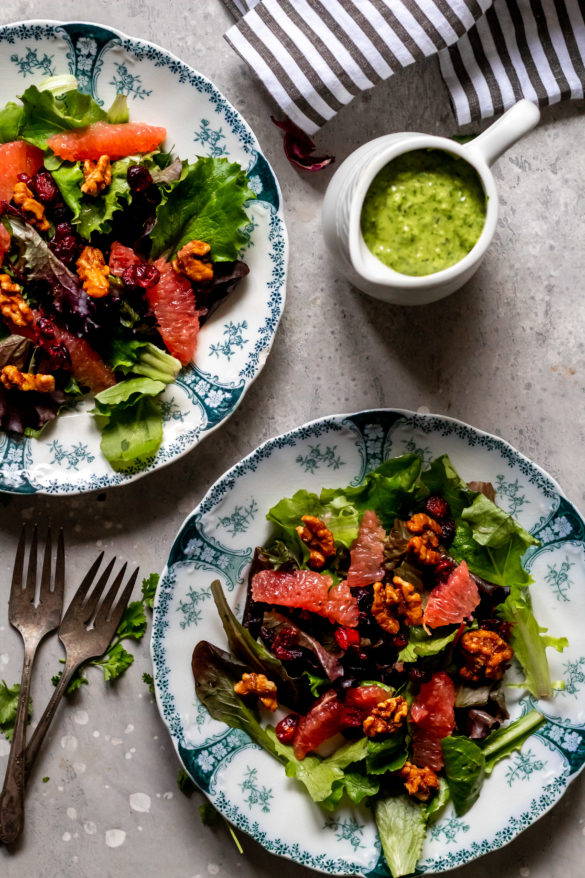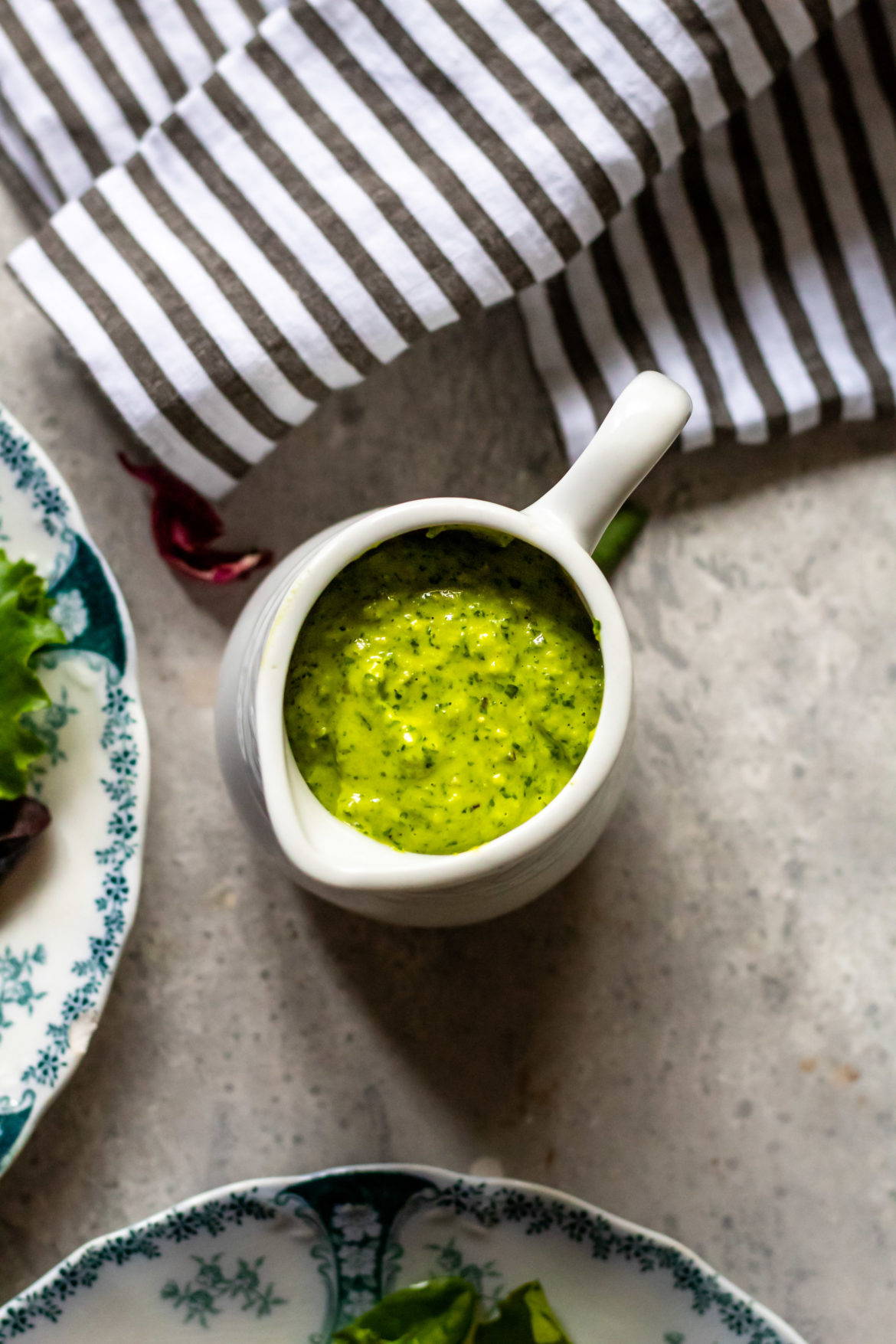 ---
Ingredients:
1 avocado
1/2 cup cilantro
1/2 cup parsley
3 stalks green onions
3/4 cup olive oil
1/3 cup Greek yogurt
1 teaspoon matcha powder
3 cloves garlic
1 teaspoon salt
1 teaspoon pepper
2 tablespoons lime juice
2 tablespoons lemon juice
1 teaspoon honey
Instructions:
Combine all the ingredients in a food processor and pulse until all the ingredients are well mixed (about ~5 minutes).
        This recipe is made by Becca from Cooking Therapy
This recipe is a part of our "Top 10 Vegan Recipes with Matcha" that can be downloaded here.