You can't go wrong with matcha gold crepe cakes coated with chocolate and matcha powder, layered with whipped cream. You should definitely try it!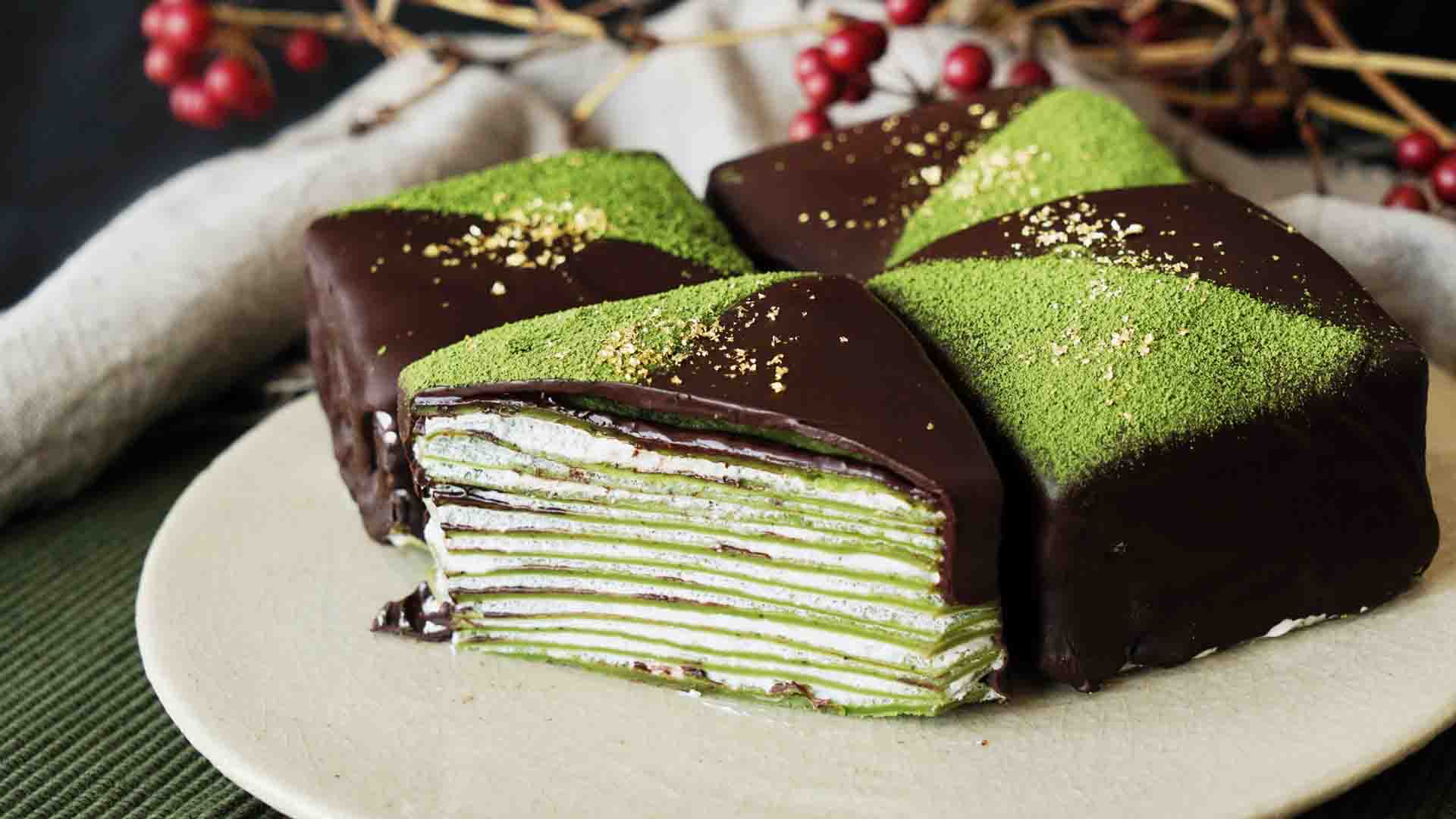 ---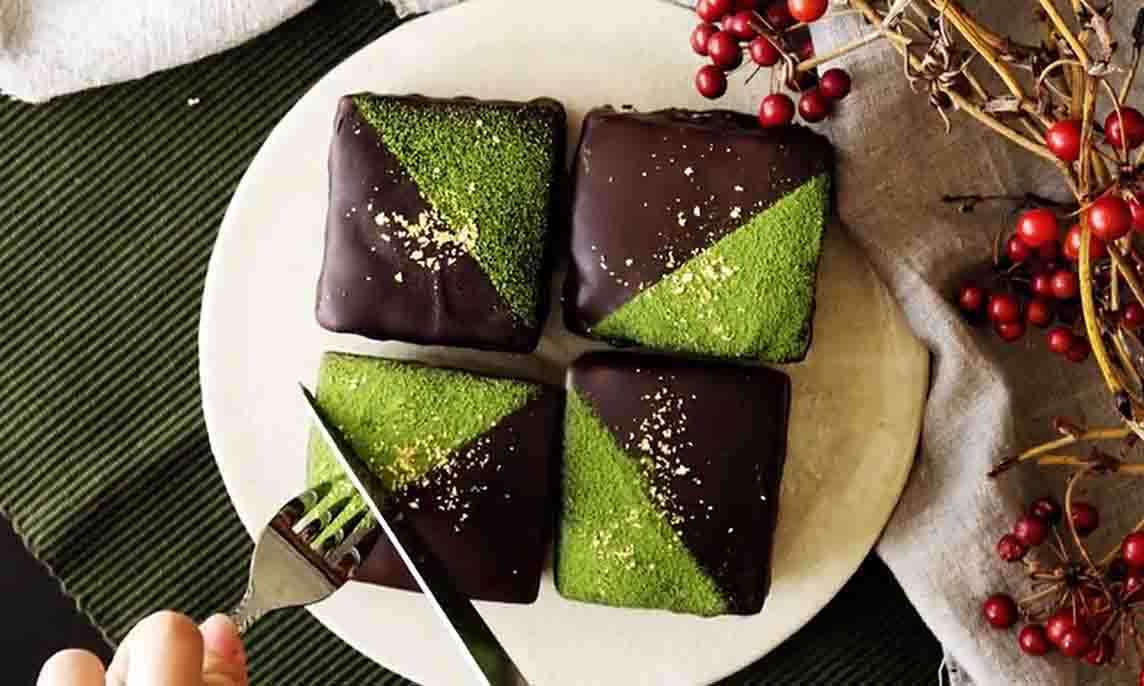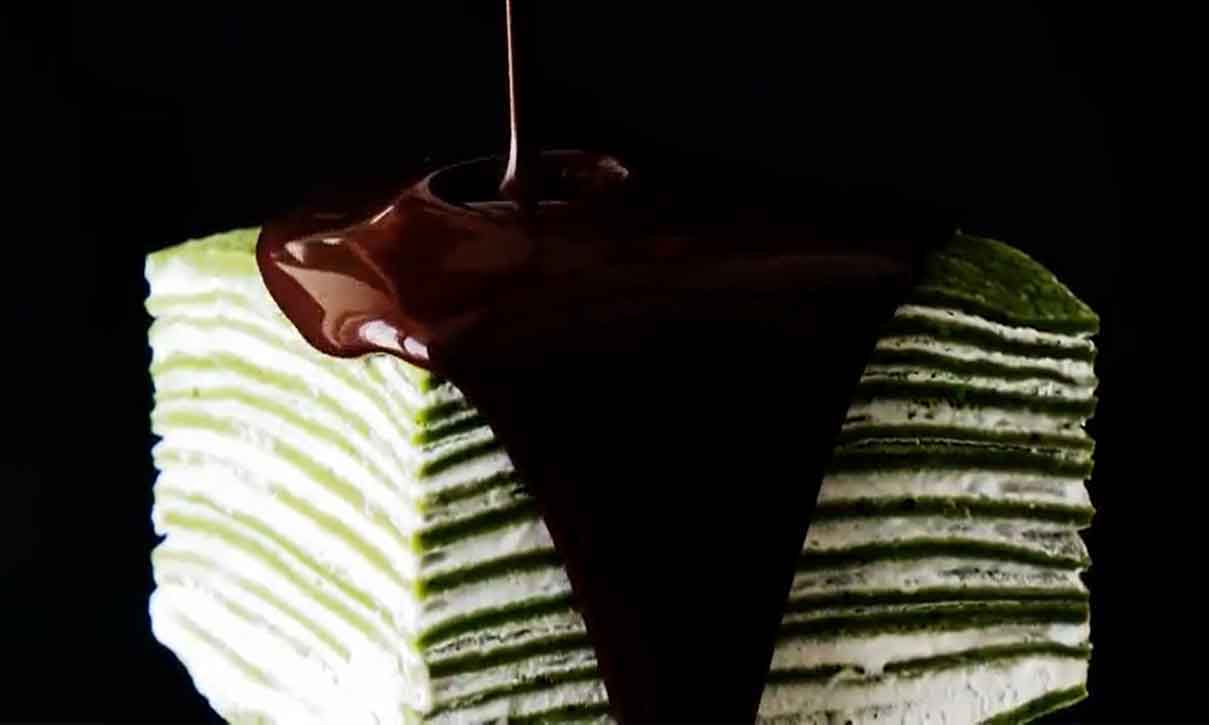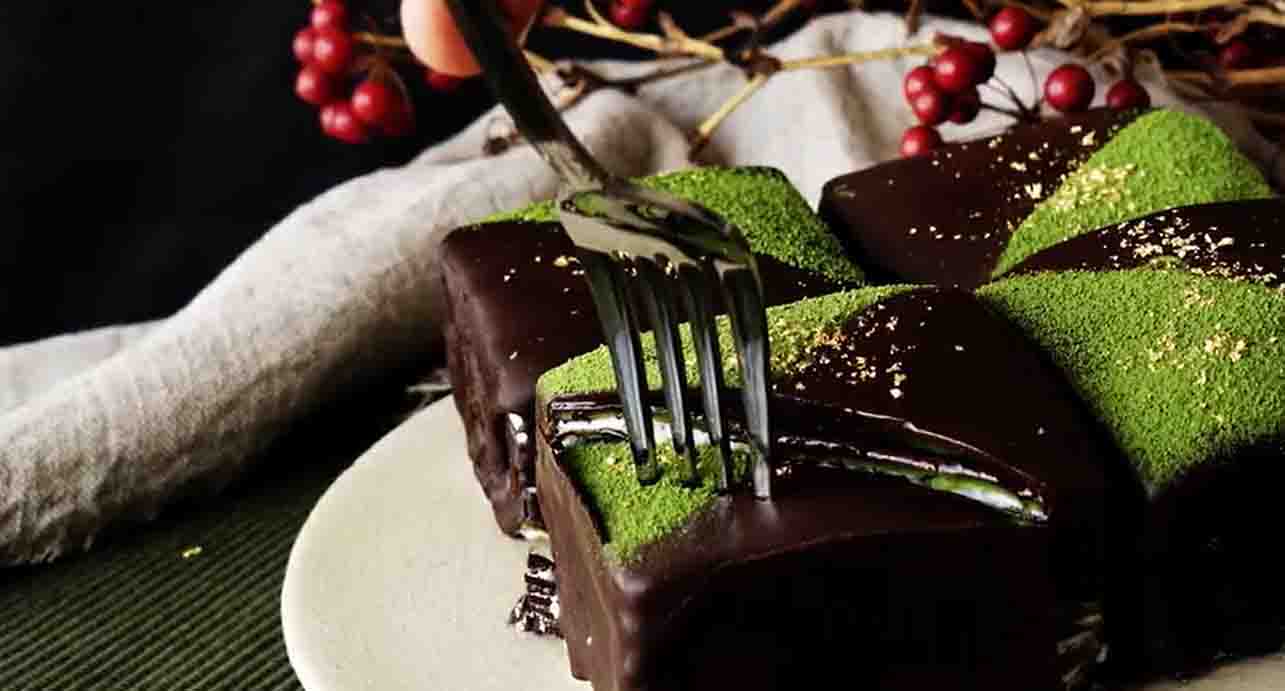 ---
Ingredients:
For the crepes:
3 eggs
1 1/2 cups milk
1 3/4 tablespoon sugar
1 cup flour
1 tablespoon matcha powder
2 tablespoons butter, melted
1 teaspoon baking powder
For the whipped cream:
3/4 cup heavy cream
2 tbsp granulated sugar
1 tablespoon rum
To garnish:
Chocolate, melted
Gold leaf
Instructions:
Combine ingredients for crepe in a bowl and mix well. Pour batter through strainer and let it rest in the refrigerator for 2 hours.
Combine heavy cream, sugar and rum and beat until stiff peaks form.
Pour a small amount of crepe batter onto a heated frying pan and cook on both sides. Repeat with remaining batter.
Set crepes aside to cool. Once they have cooled down, spread each crepe with whipped cream, stacking them on top of each other. Wrap tightly in plastic wrap and freeze for 4 hours.
Cut off the four sides to create a square cake. Then cut this into four equal squares. Pour chocolate over the crepe squares and let it dry. Sprinkle with matcha powder and gold leaf.
        This recipe is made by Chef Roy Choi from Tastemade
This recipe is a part of our "Top 10 Gluten-Free Recipes with Matcha" that can be downloaded here.