Green Matcha-Gin Cocktail perfect for adult's Halloween or St. Patric's parties. It's also so tasty you don't need to wait for a holiday to enjoy it :)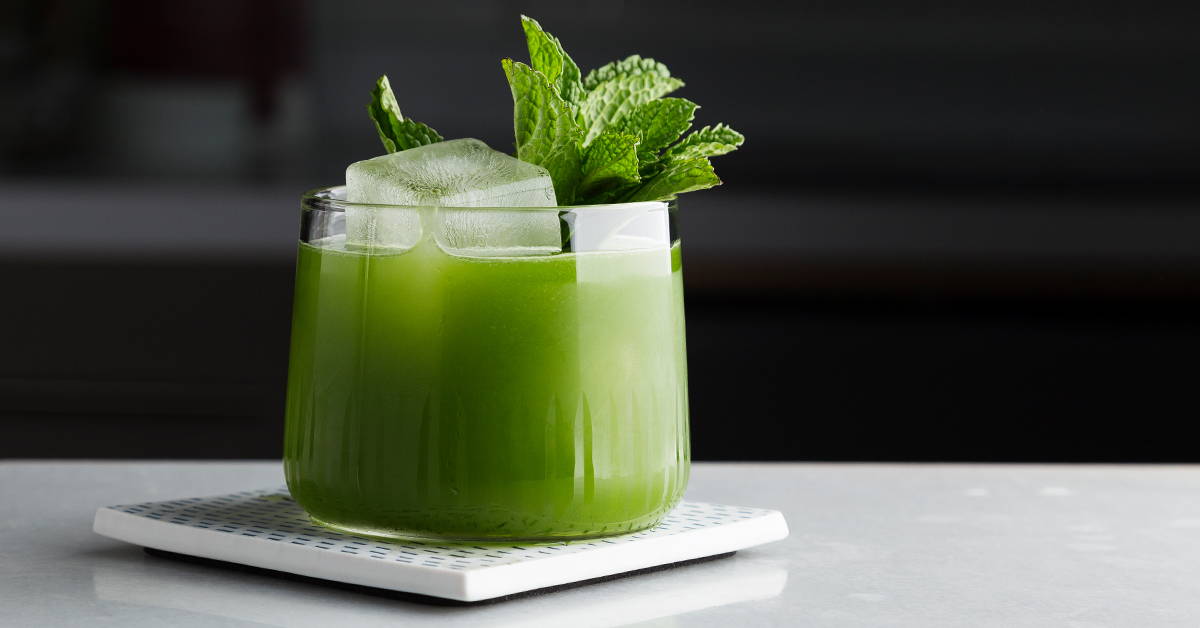 ---
Ingredients:
¼ cup mint leaves
¾ ounce agave or honey
¾ ounce lime juice
1½ cups water
2½ ounces gin
Ice
Instructions:
In a cocktail shaker, muddle the mint with the agave and lime juice. Add the remaining ingredients and shake until well chilled and the matcha is dissolved. Strain through a fine-mesh strainer, dividing between 2 ice-filled rocks glasses, then serve.
This recipe is made by Tasting Table.