Start with a layer of delicious chia pudding, followed by yogurt and repeat as many layers as you want. Sprinkled with granola and topped with berry as the finishing touch and "viola" you have a great dessert for breakfast.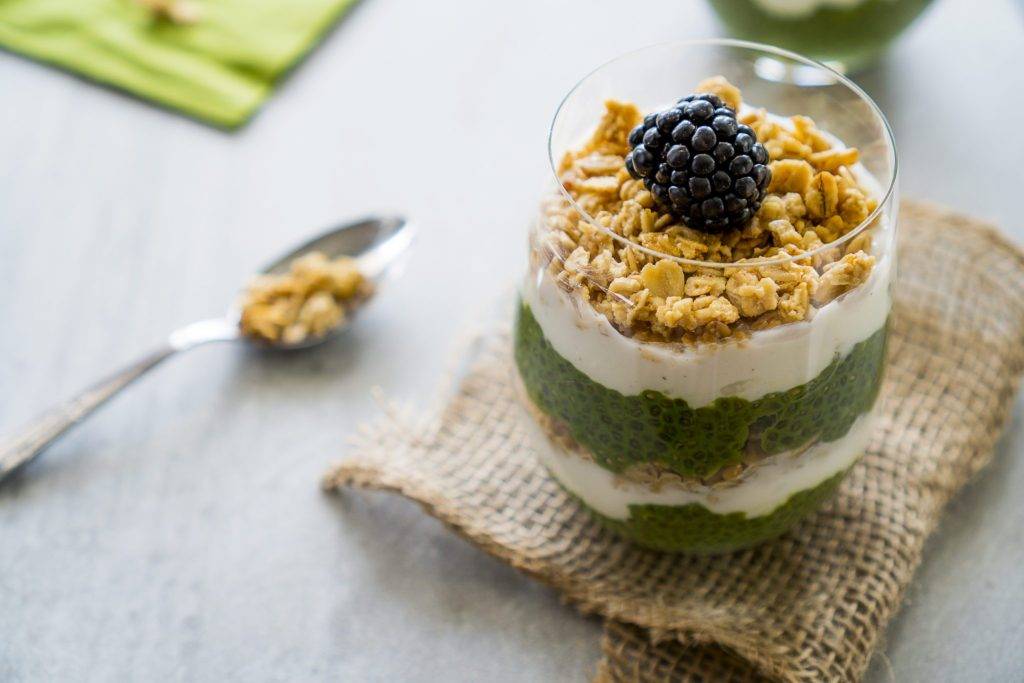 ---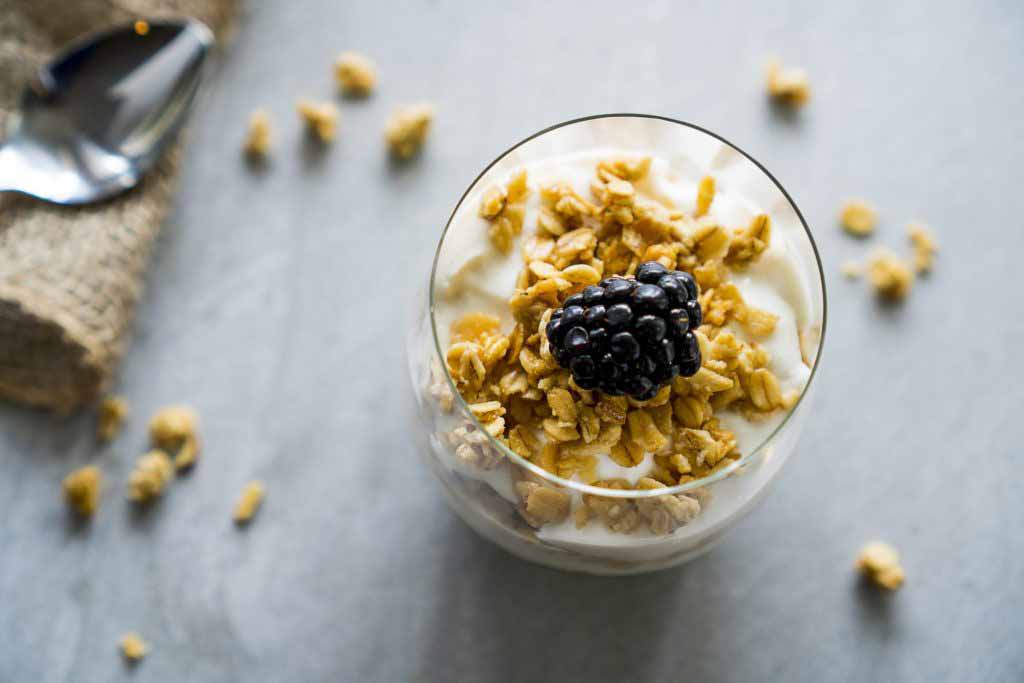 ---
Ingredients:
Makes 2 servings
Almond milk matcha chia pud-ding (prepare at least 4 hours in advance)
¼ cup cold water
1 ¼ cup almond milk
1 ½ teaspoon matcha powder
4 tablespoon chia seeds
Vanilla yogurt
Crunchy granola of your choice
Berry to garnish (ideas: black-berry, raspberry, strawberry, blueberry)
Instructions:
The day or night before, prepare the chia pudding as follows:
In a large bowl, whisk matcha powder with water until dissolved. Add almond milk and mix until combined. Pour into sealable container. Stir in chia seeds. Seal container and let it sit overnight
Add ¼ of the chia pudding to each glass tumbler. Add a layer of yogurt. Sprinkle with granola. Repeat 2-4. Garnish with a berry of your choice. Serve immediately.
          This recipe is made by Henry from the Green Tea Detox
         
This recipe is a part of our "Top 10 Dessert Recipes with Matcha" that can be downloaded here.