Need new breakfast ideas? You've got to appreciate this great porridge kinda bowl, mixed with a bunch of dried fruit in a bowl with plant milk and spices.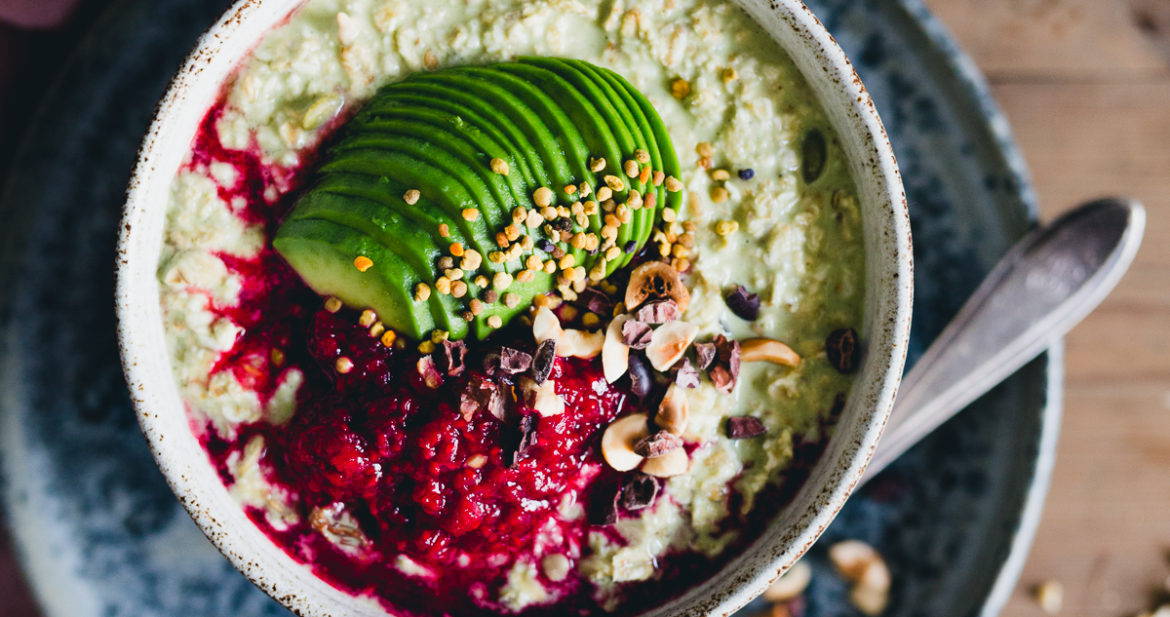 ---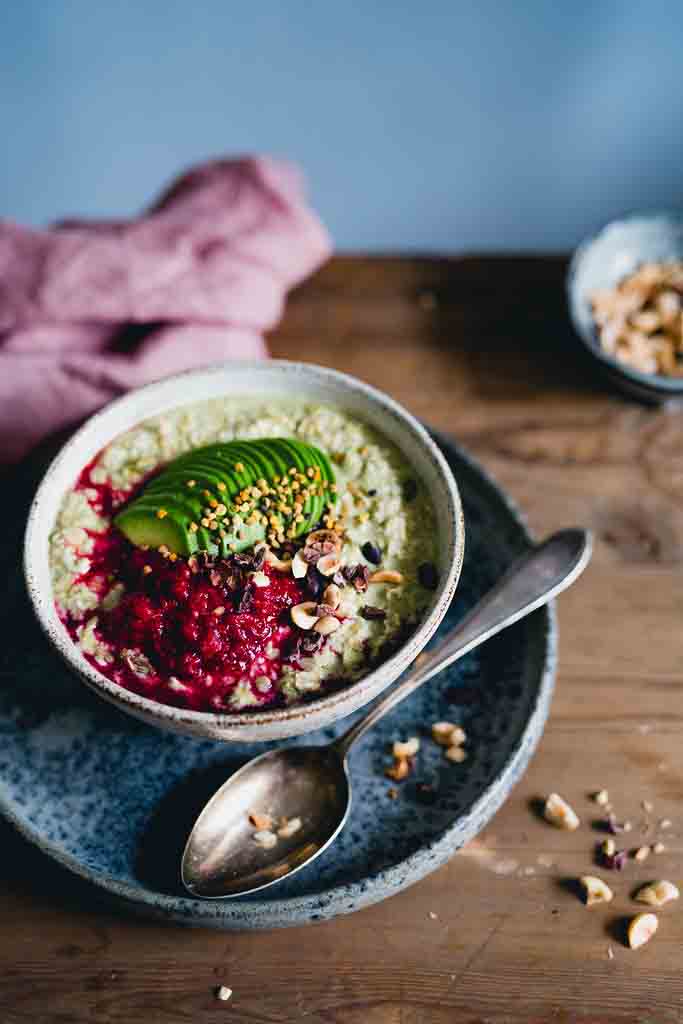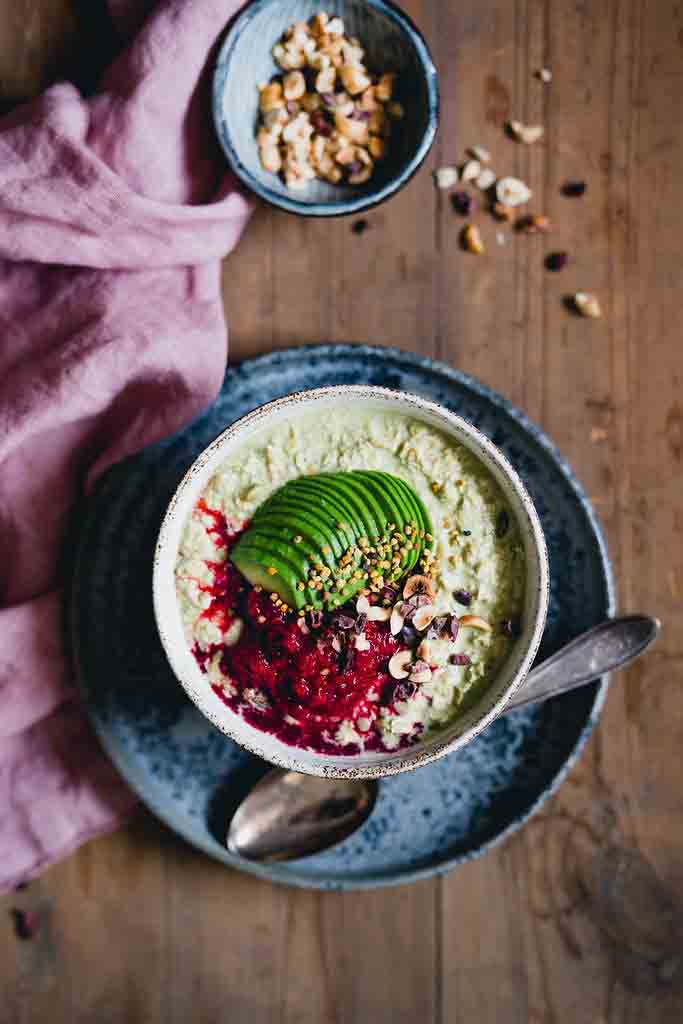 ---
Ingredients:
1 cup rolled oats (use gluten-free if sensitive)
3-4 tbsp seeds of choice (I used pumpkin and sunflower)
2 tbsp raisins
2 tbsp desiccated coconut
1/2 tbsp flax-seed
1 tsp matcha powder
1/3-1/2 tsp ground cardamom
a good pinch of vanilla powder
a good pinch of salt
2 cups plant milk of choice
about 1 tbsp maple syrup (optional)
2/3 cup frozen raspberries, heated
1 avocado
topping suggestions:
hazelnuts
cacao nibs
bee pollen
Instructions:
The night before, mix all ingredients except raspberries and avocado in a jar or large bowl. Add maple syrup if you like a little extra sweetener (depends on if your milk is sweetened or not). Let it sit in the fridge overnight.
In the morning, thaw raspberries either on the stove or in the microwave until warm and melted. Divide the matcha bircher muesli between two bowls, top with raspberry mash, avocado and toppings of choice. Enjoy!
        This recipe is made by Agnes Shrill Hagen from Cashew Kitchen
This recipe is a part of our "Top 10 Vegan Recipes with Matcha" that can be downloaded here.