These matcha bars are easy to make, appetizing and nutritious. You can experiment with the toppings and choose them according to your preferences.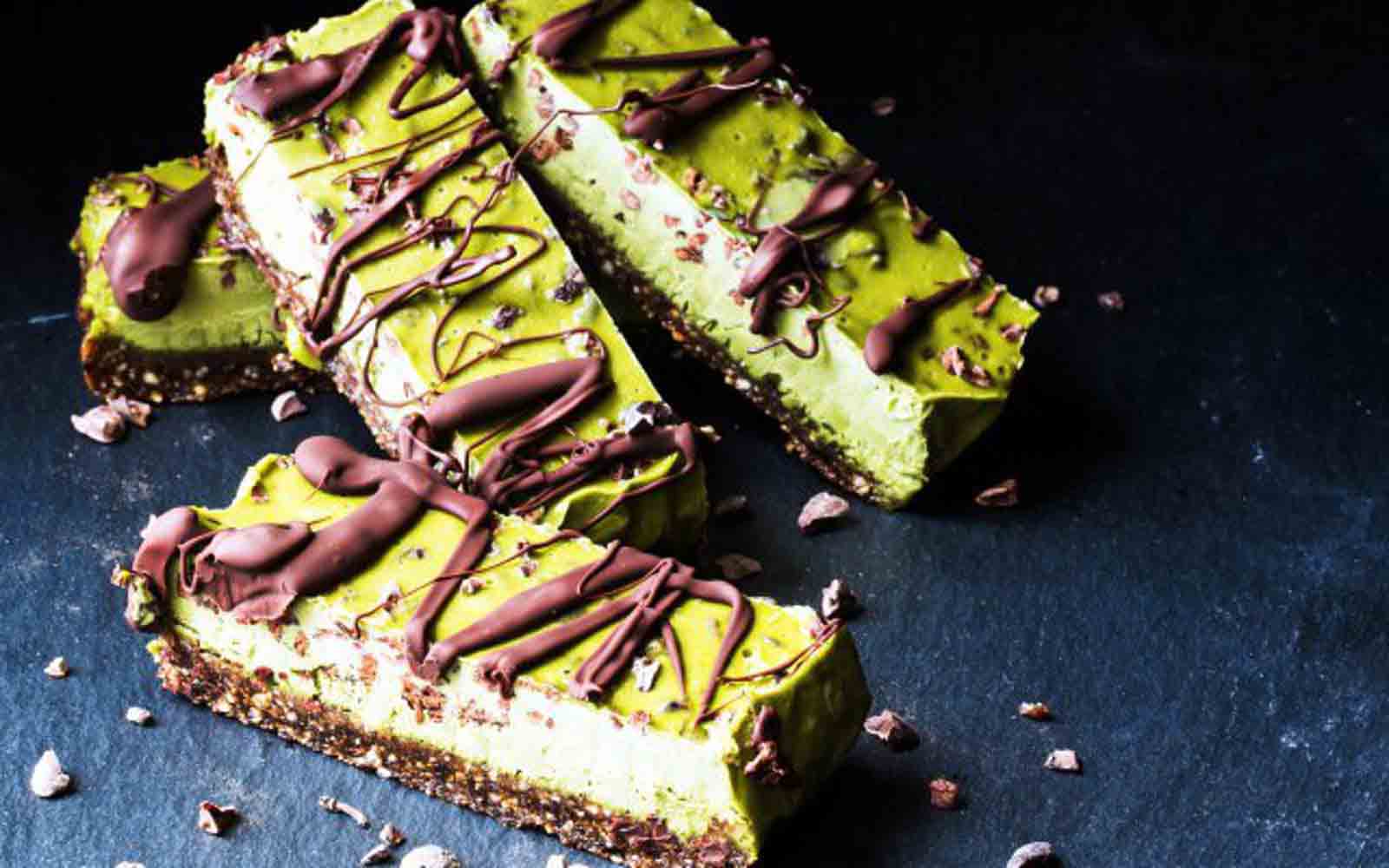 ---
Ingredients:
For the Filling:
1 teaspoon matcha powder
1/2 cup almond milk
1 cup raw cashews
2 tablespoon to 1/4 cup maple syrup
2 tablespoon lemon juice
1/4 cup cocoa nibs
For the Crust:
1/2 cup roasted hazelnuts
3/4 cup raisins
A pinch of salt
Instructions:
To Make the Crust:
Put all the crust ingredients in a food processor and process until it starts to get a sticky consistency but doesn't turn into a dough. Leave some texture.
Line a cake pan with parchment paper and spread the crust on the bottom.
Place the pan in the freezer while you prepare the filling.
To Make the Filling:
Put all the filling ingredients, except the cacao nibs, in a high-speed blender and mix them until smooth.
Mix in the cacao nibs with a spoon.
Spread the filling over the crust.
Refrigerate overnight or for at least 4 hours.
Before serving, decorate the bars with a drizzle of melted chocolate. Be careful not to heat up the chocolate too much to avoid melting the filling.
        This recipe is made by Maya Sozer from One Green Planet
This recipe is a part of our "Top 10 Gluten-Free Recipes with Matcha" that can be downloaded here.