It's great to blend the key lime with matcha in which it calms down its acidity. The coconut cookies for the crust gives a touch of another summery tropical.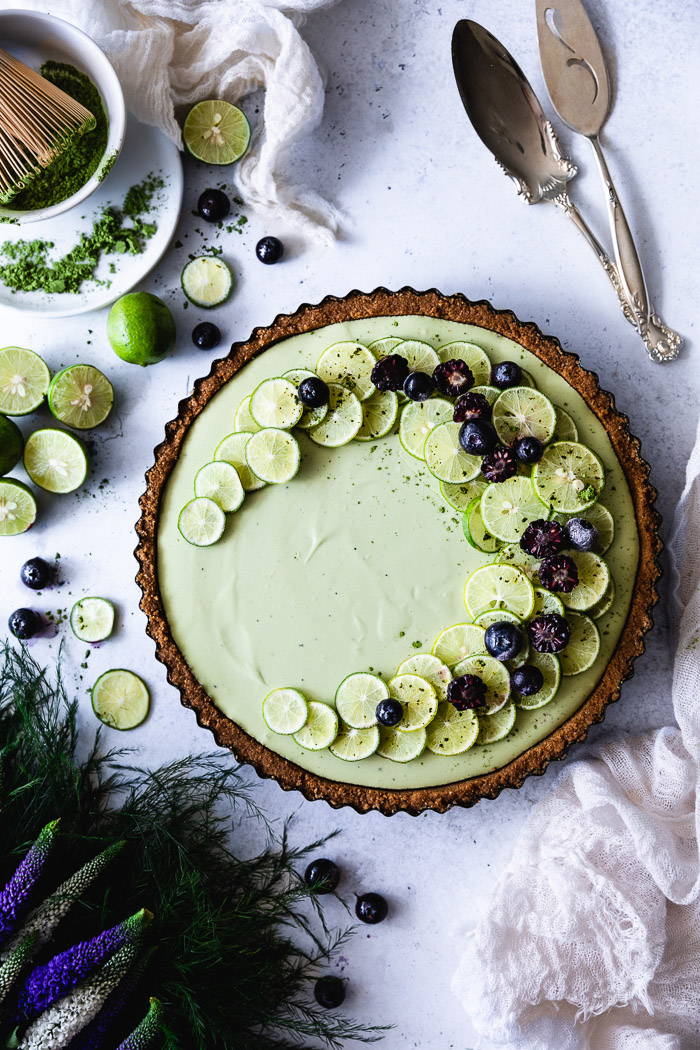 ---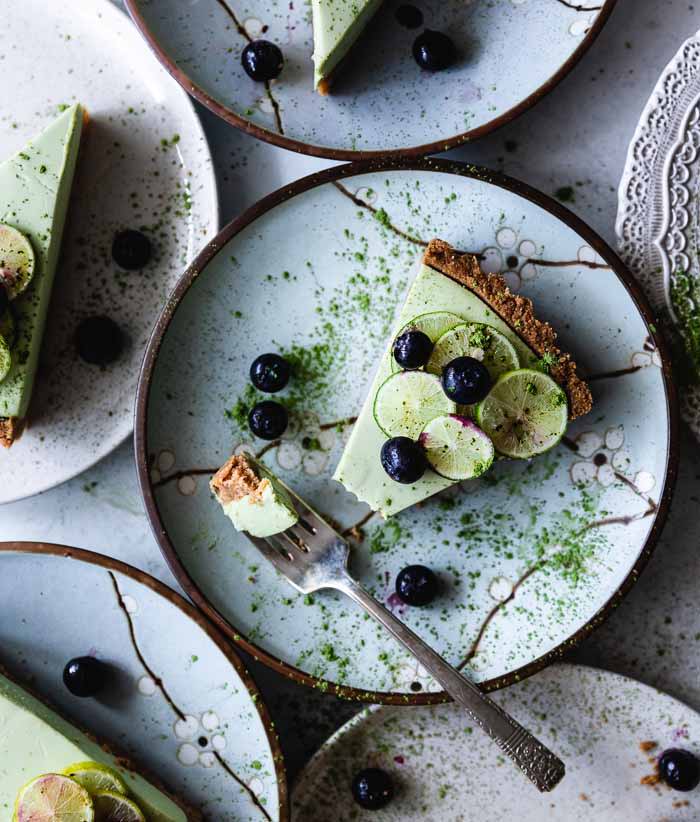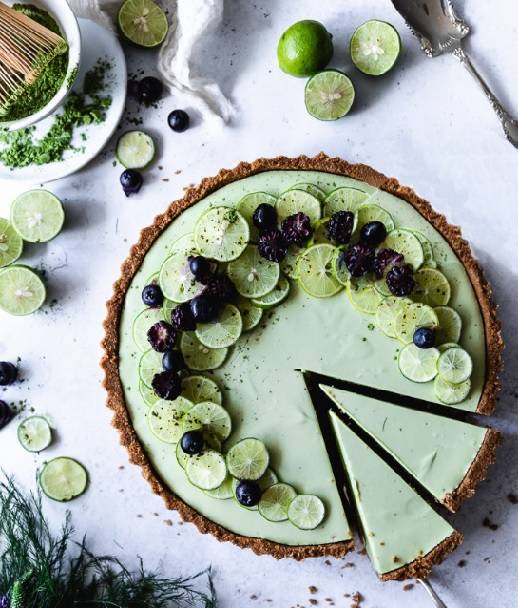 ---
Ingredients:
Coconut Thin Crust:
8 tbsp. melted butter
5 to 6 cups of whole cookies
1 tbsp. raw sugar

Key Lime Matcha Cheesecake
Filling:
1 envelope gelatin
2 tsp. matcha powder
20 pcs. Of key limes for ½ cup key lime juice
20 oz (2 ½ boxes) cream cheese
1 can (14 oz) condensed milk
Instructions:
Prepare the gelatin: In a small saucepan heat the 2 tablespoon of water with the matcha over medium heat. Add the gelatin envelop while stirring the water until the gelatin has completely dissolved. Cook for 2 minutes, stirring occasionally, and remove form heat. Let the gelatin cool down completely.
Make the coconut thin cookies crust: In a small saucepan melt the butter.
Place cookies and sugar in the bowl of a food processor already attached to its base. Run the processor until the cookies are finely crumbed. With the processor running, pour the melted butter through the lid opening and run until it has been incorporated. The cookie should hold if you press them with your finger.
Transfer crumbs to your flutes tart pan or any other pan or pie dish you are using. Press firmly on pan, using a bottom flat cup to help yourself create the shape.
Bake for 10 minutes. Retire from oven and let it cool down completely, preferable in the fridge if you are going to make the filling right away.
Make the key lime cream cheese filling: Place cream cheese either in the bowl of a stand mixer or in a large bowl.
Beat on medium-low speed the cream cheese with the paddle attachment on the stand mixer or with the beaters attached to a handheld mixer until smooth and creamed.
Add the condensed milk and beat until incorporated. Add the ½ cup of lime juice and mix.
Finally add the gelatin mixture and mix until everything is well combined and the batter has a light mint green color.
Add a bit more of matcha if you want a more saturated color.
Pour cream cheese batter on graham cracker crust. Chill for about 6 to 8 hours, preferably overnight.
Decorate with key lime slices fresh berries and dusts of matcha before serving.
This recipe is made by Dev Amadeo from Plum
This recipe is a part of our "Top 10 Dessert Recipes with Matcha" that can be downloaded here.