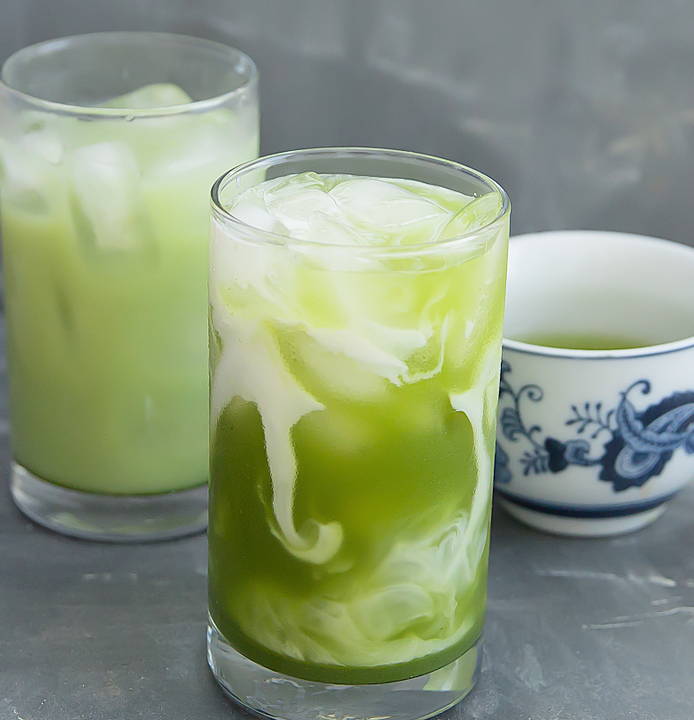 Ingredients
2 cups of almond milk

2 to 4 tsps Matcha

2 tsps of honey (optional)

1 cup Ice
---
Preparation
Add 1 or 2 teaspoons Matcha to a big glass, depending on how strong you want your drink.

Add hot water. Be careful that the water is not boiling.

Whisk until green Matcha is completely dissolved and there are no lumps.

Fill up with ice, add a teaspoon of honey, and fill up with almond milk.