Let yourself get energized with this health booster green tea smoothie to start your new day. Keep yourself bombarded with this healthy drink. Remember, always keep hydrated!!!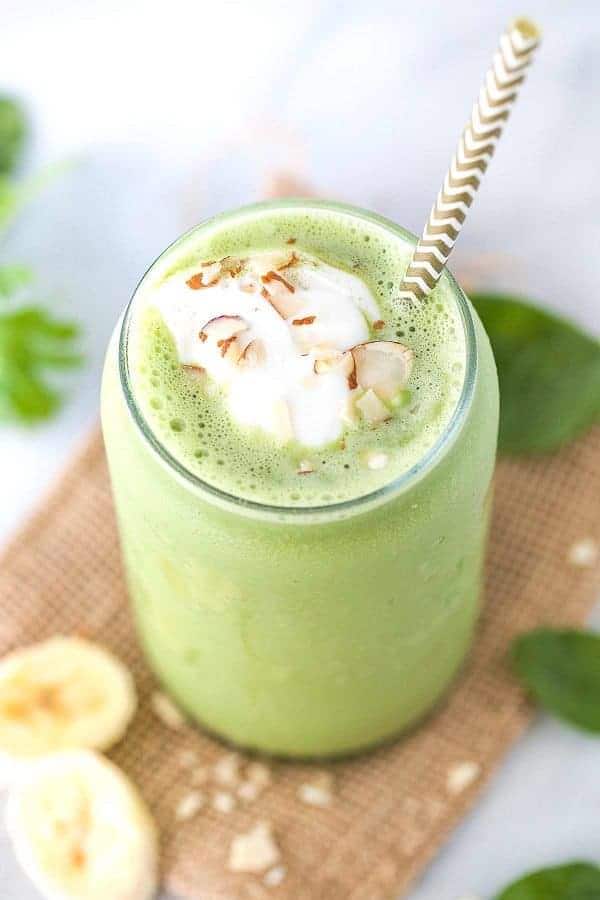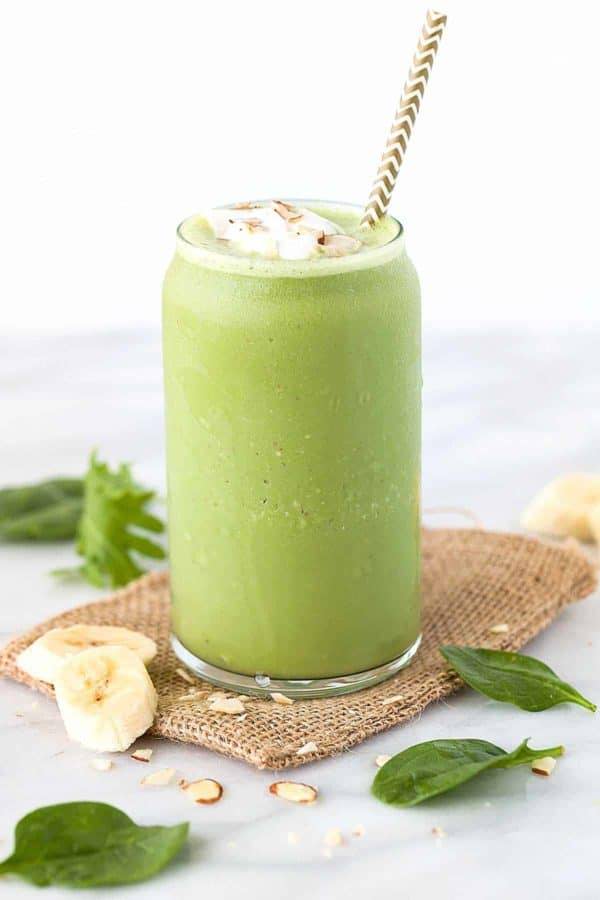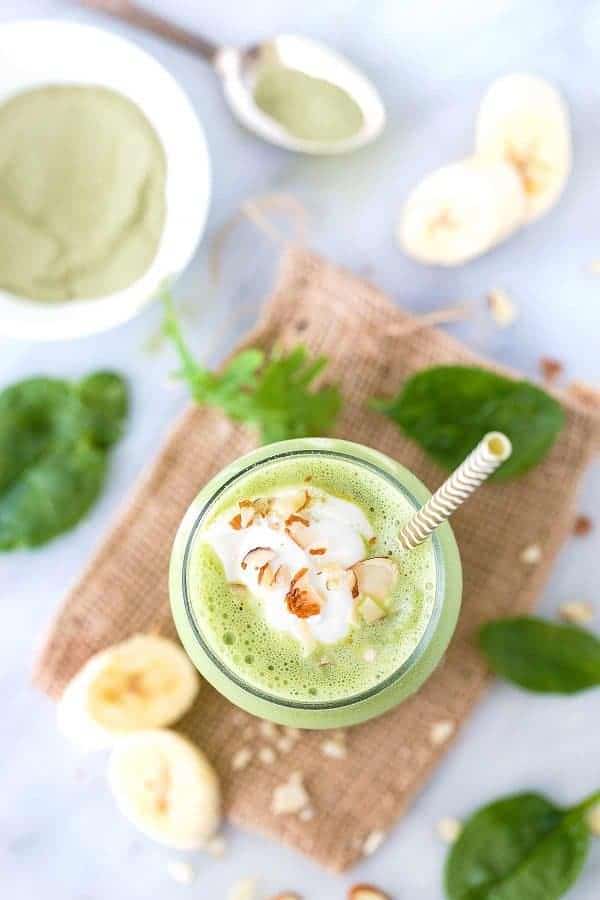 ---
Ingredients:
2 cups ice cubes
1 cup unsweetened almond milk
1/2 cup nonfat plain Greek yogurt, or dairy free
1 cup baby spinach
1 cup baby kale
1 banana, sliced
1/4 cup sliced almonds
1 tablespoon matcha green tea powder
2 teaspoons natural sweetener
Instructions:
Add all ingredients into a blender. Blend for 60 to 90 seconds until the mixture is smooth. Add more ice for a thicker smoothie or milk to thin the smoothie as desired.
Notes:
Unsweetened cashew, soy, rice, coconut or dairy milk can be used instead of almond milk.
Add some protein powder for an extra protein boost. I usually use 1 scoop to 8 ounces liquid.
This recipe is made by Jessica Gavin
This recipe is a part of our "Top 10 Summer Drinks with Matcha" that can be downloaded here.