This matcha granola is a wonderful snack perfect with matcha drink.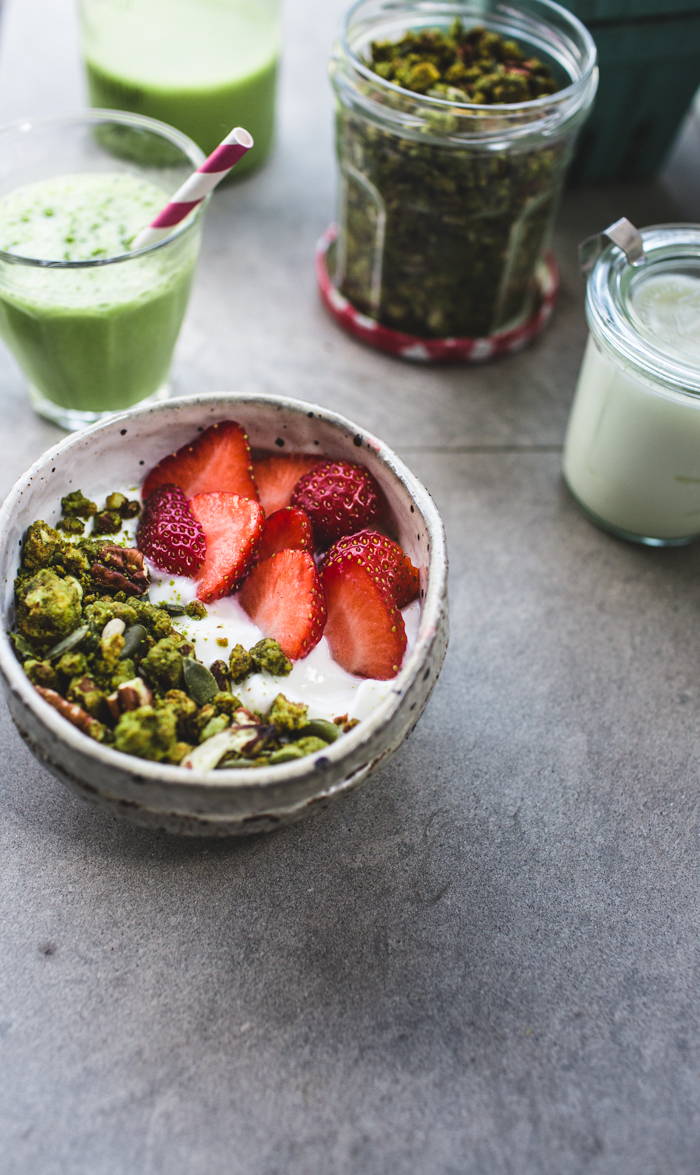 ---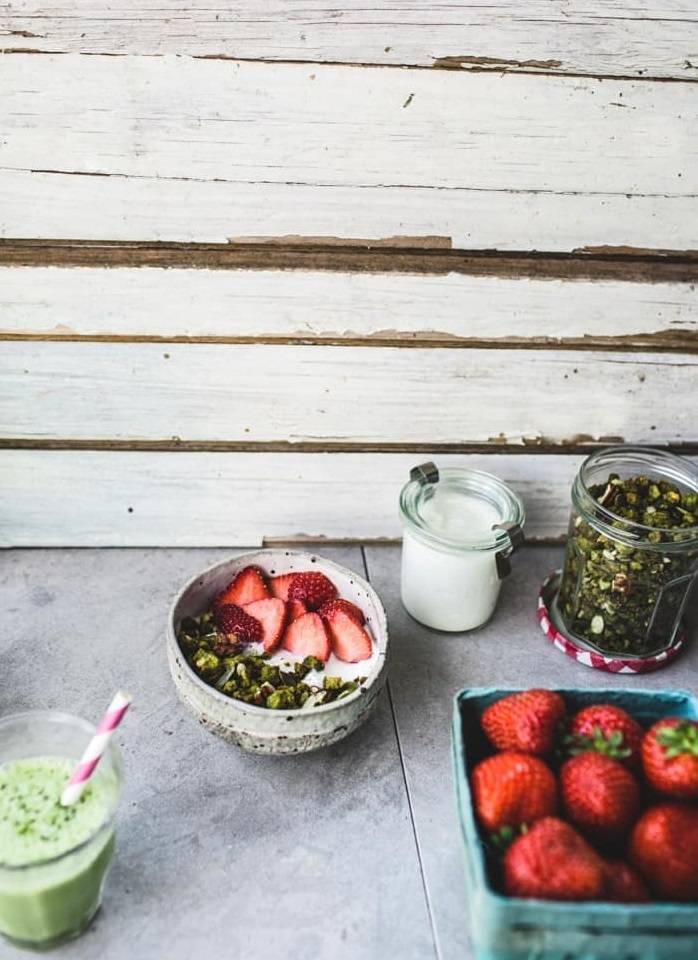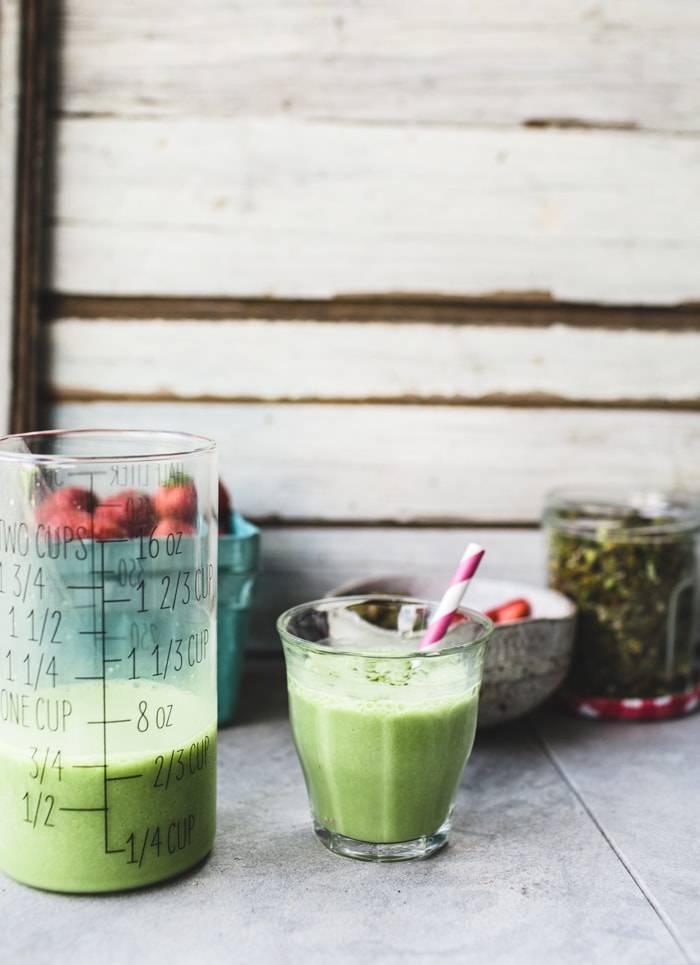 ---
Ingredients:
1 tbsp + 1 tsp matcha powder, (divided)
1/4 cup maple/ agave syrup or honey
2 tbsp coconut oil, , melted (or any neutral vegetable oil, or butter)
pinch of salt
1 tsp vanilla extract
3/4 cup ground almonds
1 cup almonds, divided
1/2 cup pecans, roughly chopped
1/3 cup pumpkin seeds
Instructions:
Preheat oven to 130 C. Line a baking tray with parchment paper.
In a medium bowl, stir together 1 tbsp of the matcha powder with the maple or agave syrup, coconut oil, salt and vanilla.
Finely chop 3/4 cup of the almonds (you can do this with a knife or by pulsing them in a food processor for a few seconds).
Then roughly chop the remaining 1/4 cup of almonds. Add the finely + roughly chopped almonds to the bowl along with the ground almonds, pecans and pumpkin seeds. Stir together until you get a kind of sticky dough.
Break the dough into lots of small clumps and spread them out over the baking tray.
Bake for 15 minutes then remove from the oven and break up in-to smaller pieces as desired. Place back into the oven for a further 10 minutes. Leave to cool before transferring to an airtight jar.
Add the remaining 1 tsp of matcha powder, put the lid on the jar and then shake to distribute the powder over all of the granola.
        This recipes is made by Izy Hossack from Top with Cinnamon
This recipe is a part of our "Top 10 Dessert Recipes with Matcha" that can be downloaded here.