After a very busy week, you want something that can get you out of that daily stress. This dragon fruit Paloma will surely make your day.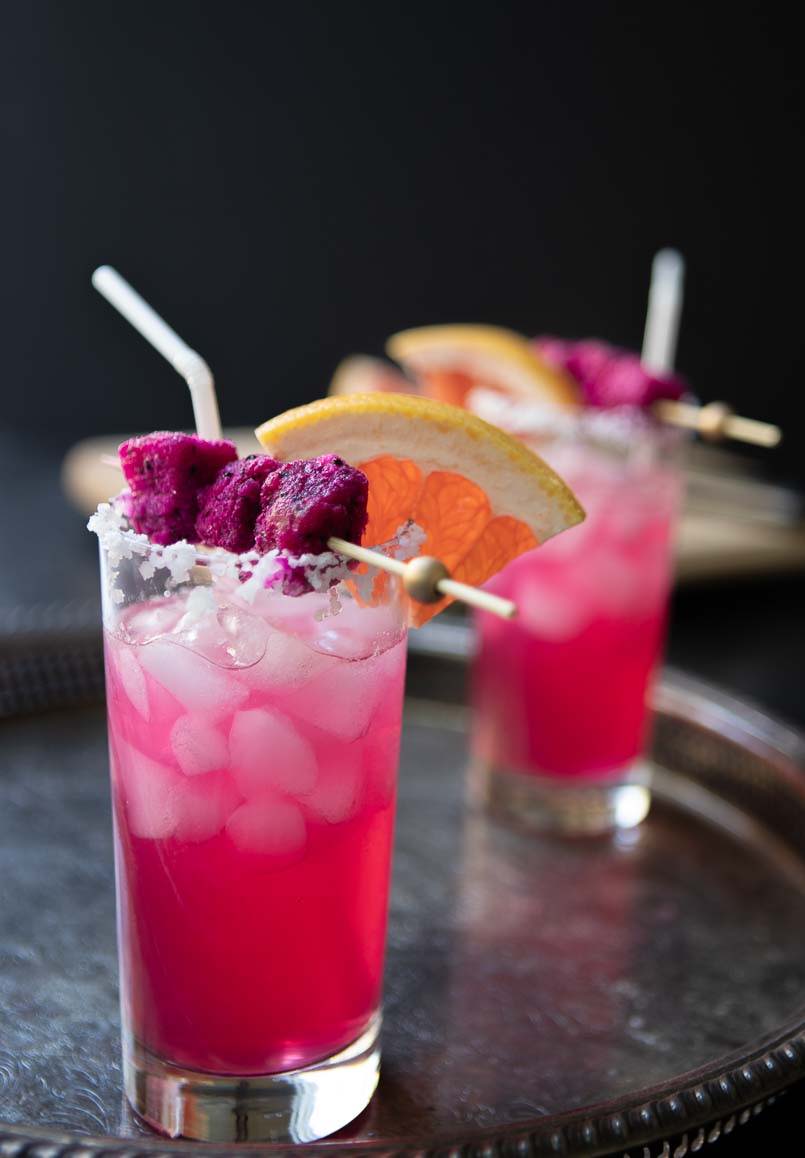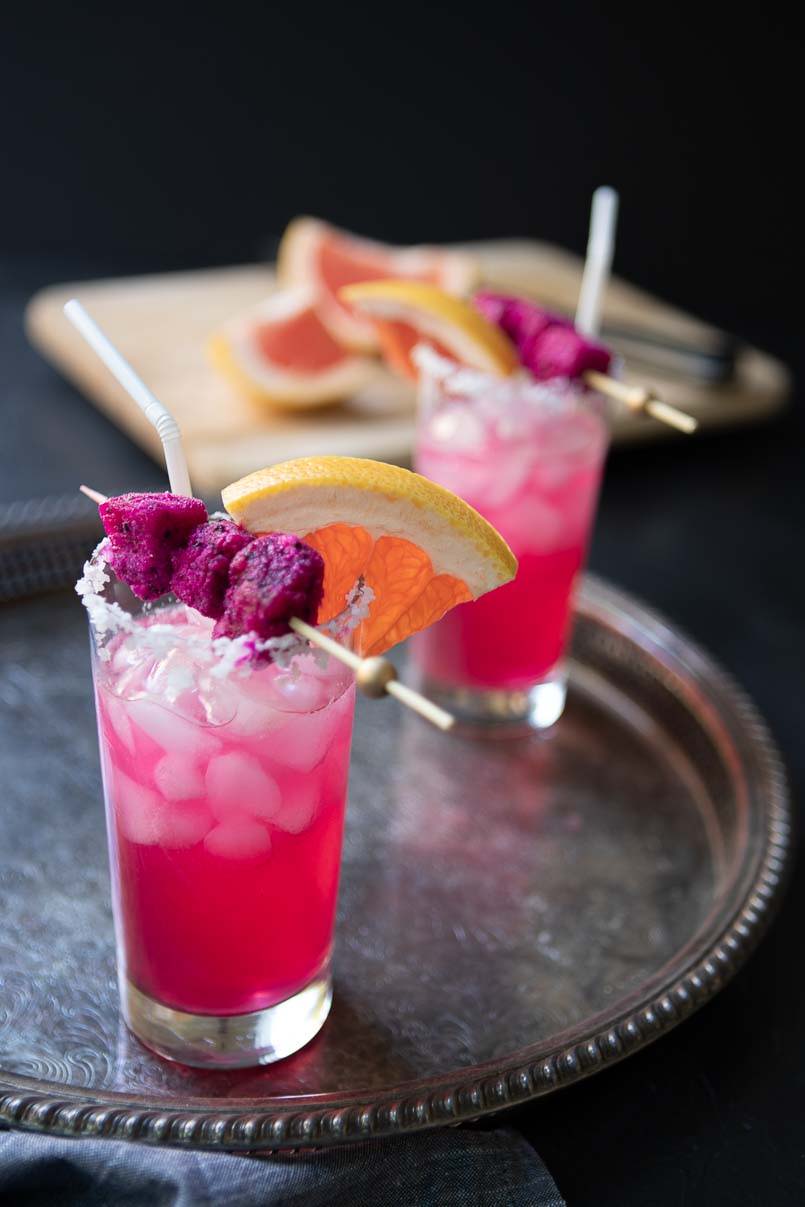 ---
Ingredients:
Dragon Fruit Simple Syrup:
2 cups frozen dragon fruit
1 cup granulated sugar
1 cup water
Dragon Fruit Paloma:
2 oz tequila blanco
3 oz Mash grapefruit sparkling fruit drink
1.5 oz dragon fruit simple syrup (cooled)
1 squeeze fresh lime juice
Instructions:
Dragon Fruit Simple Syrup:
Add frozen dragon fruit, water, and sugar to a small saucepan. Place over medium heat and bring to a boil. Cover then reduce heat to medium-low and let simmer for 5 minutes.
Strain into a mason jar. Allow it to cool slightly then place in the fridge to chill.
Rim a Collins glass with salt, add a few ice cubes, then pour tequila over the ice, add remaining ingredients. Stir well and serve.
Garnish with frozen dragon fruit cubes and a wedge of grape fruit.
This made by Josie Delagrana from Daydreamer Style
This recipe is a part of our "Top 10 Dragon Fruit Recipes" that can be downloaded here.