This sweet pink will come into your liking, as this will taste great for a perfect vacation day.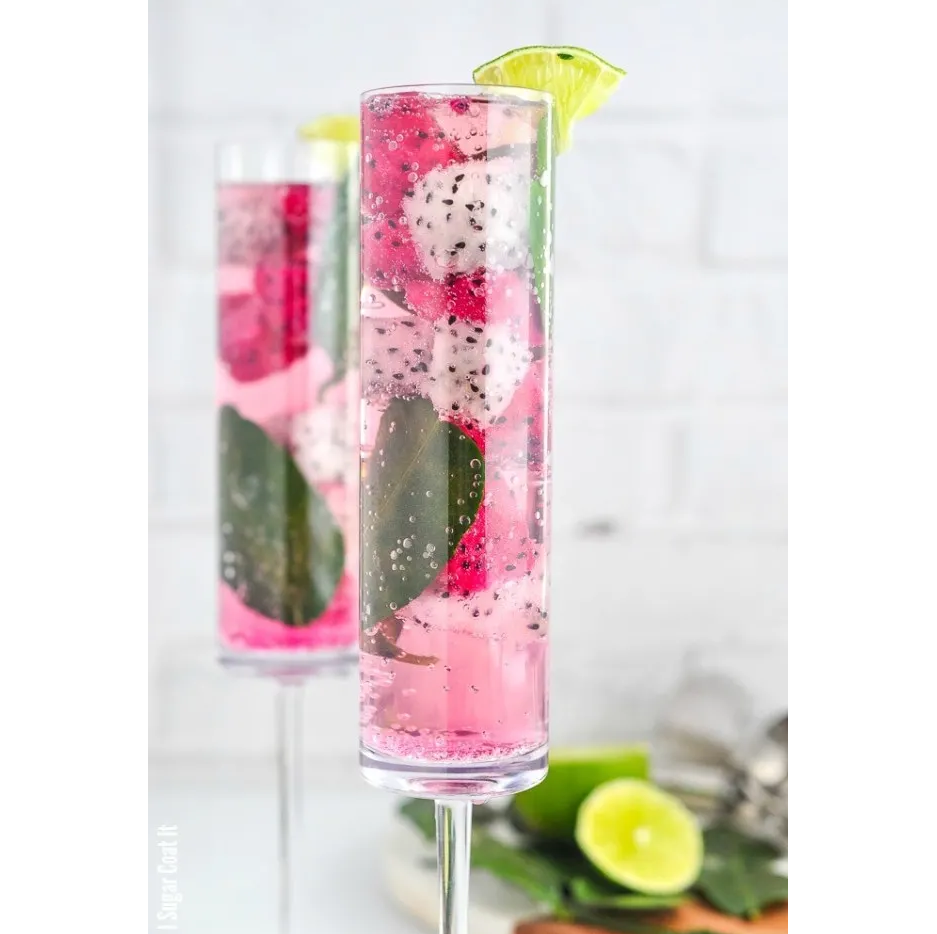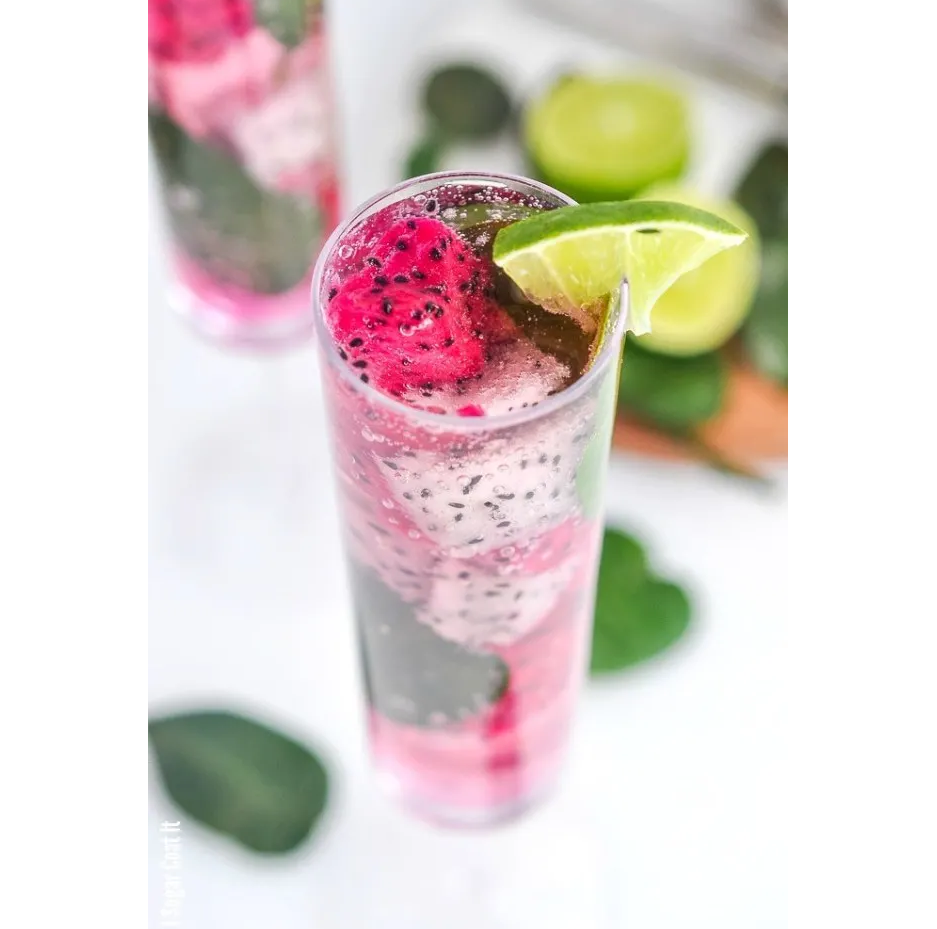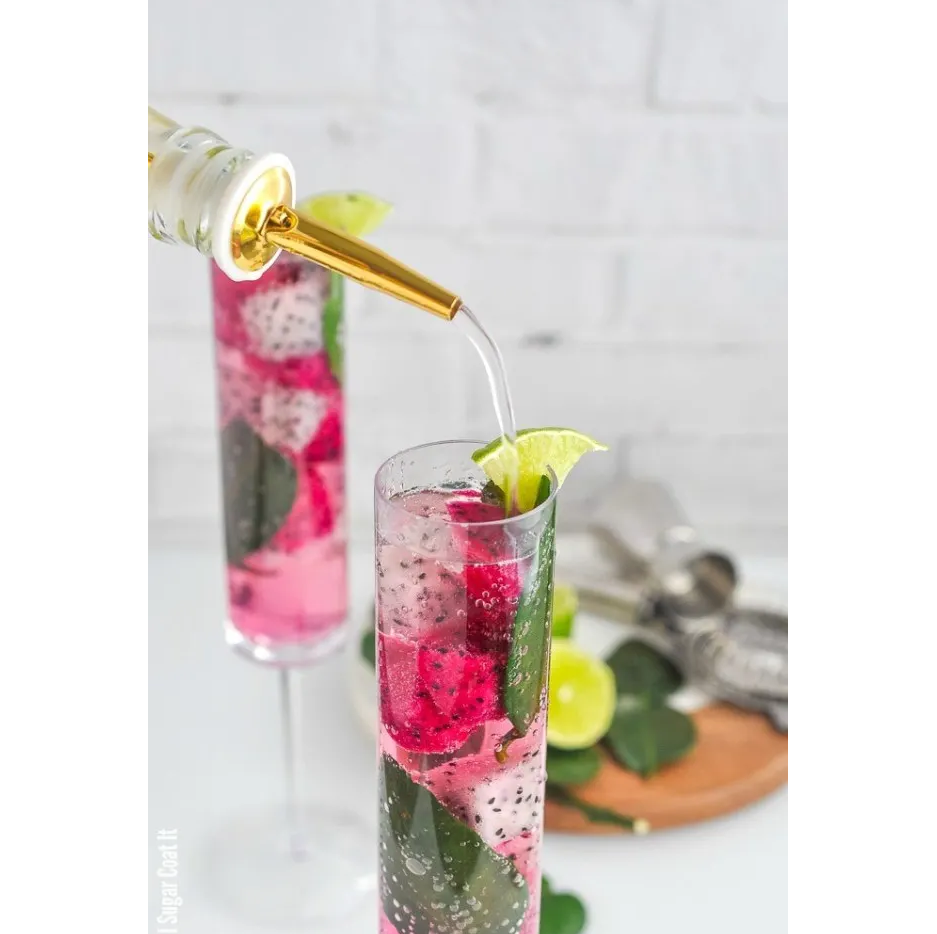 ---
Ingredients:
1-2 each white and pink dragon fruit (pitaya)
Juice from fresh or canned lychee
1 large bottle champagne
2 limes
Kaffir lime leaves
Instructions:
Cut the dragon fruits in half, lengthwise, and score the flesh into cubes. Place in the freezer for at least an hour, or overnight.
Peel and seed a bag of lychee fruits, quarter a lime and add to measuring cup along with a couple kaffir lime leaves. Muddle, then strain the juices. We'll use it as a natural simple syrup, without the added sugar. If fresh lychees aren't available, use the syrup from canned lychees. This will yield a slightly sweeter drink.
When ready to serve, wash the kaffir lime leaves and line each flute with the leaves (1-2 per flute). Top side facing out—the water from washing will help them stick to the glass.
Pour a bit of the lychee mixture into each glass, about 15 ml. Add two cubes of each color dragon fruit to each glass and fill with champagne. Garnish with lemon wedge and enjoy!
This recipe is made by Jaqueline from I Sugar Coat It
This recipe is a part of our "Top 10 Dragon Fruit Recipes" that can be downloaded here.