Are you burned out? Take sometime to relax with this dragon fruit juice mojito. It's naturally refreshing.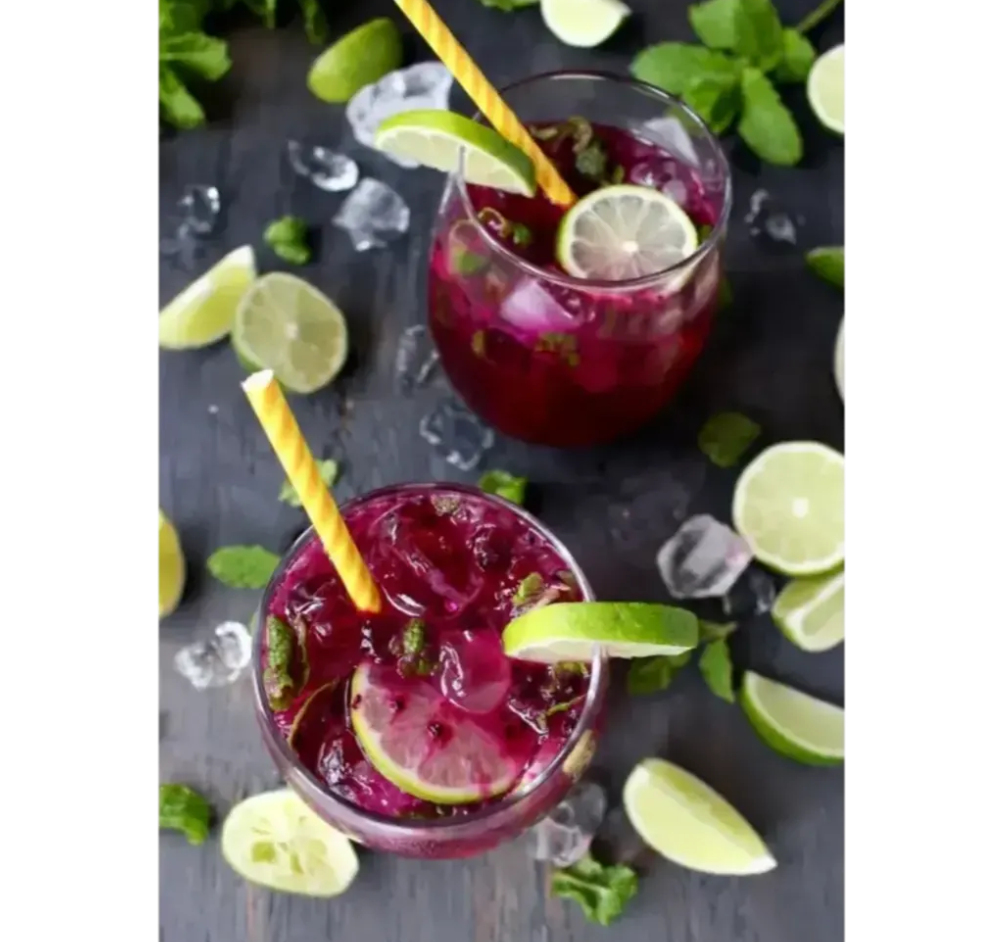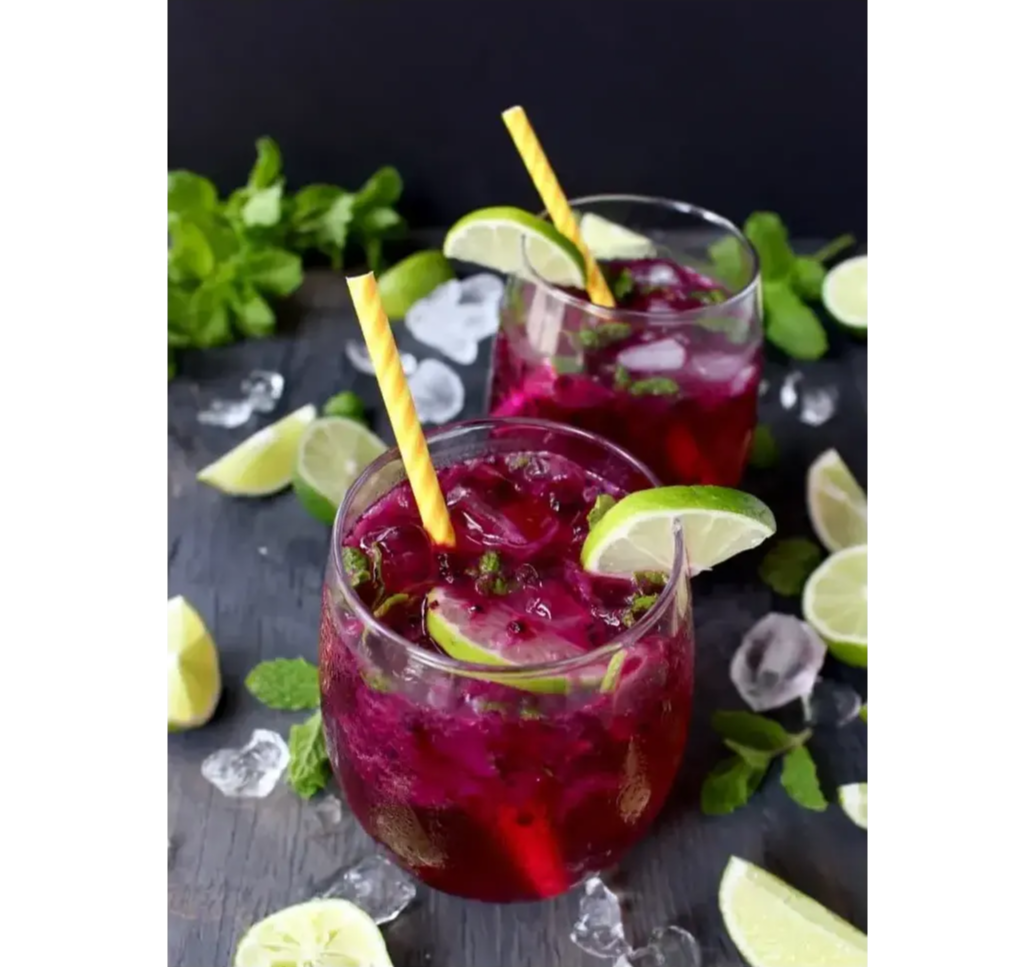 ---
Ingredients:
3 oz dragon fruit purée
2 limes juiced
1 tsp vanilla extract
1 lime sliced
4 mint sprigs
3 tbsp agave + more to taste
2 shots white rum
1 1/2 cups Sparkling water + more to taste
2 cups of ice cubes
Instructions:
In a large mixing cup muddle together the dragon fruit puree with the lime juice and the mint leaves from 3 sprigs of mint. Mix in the vanilla extract, agave and rum and top with the sparkling water.
Taste the mojito and adjust sweetness to taste with more agave or more lime juice.
Pour the mojitos in two glasses over ice and serve promptly, garnished with the remaining mint leaves and some lime slices.
This recipe is made by Florentina from Ciao Florentina
This recipe is a part of our "Top 10 Dragon Fruit Recipes" that can be downloaded here.