This is for all those sporties out there. This is an excellent recovery drink, very healthy and refreshing.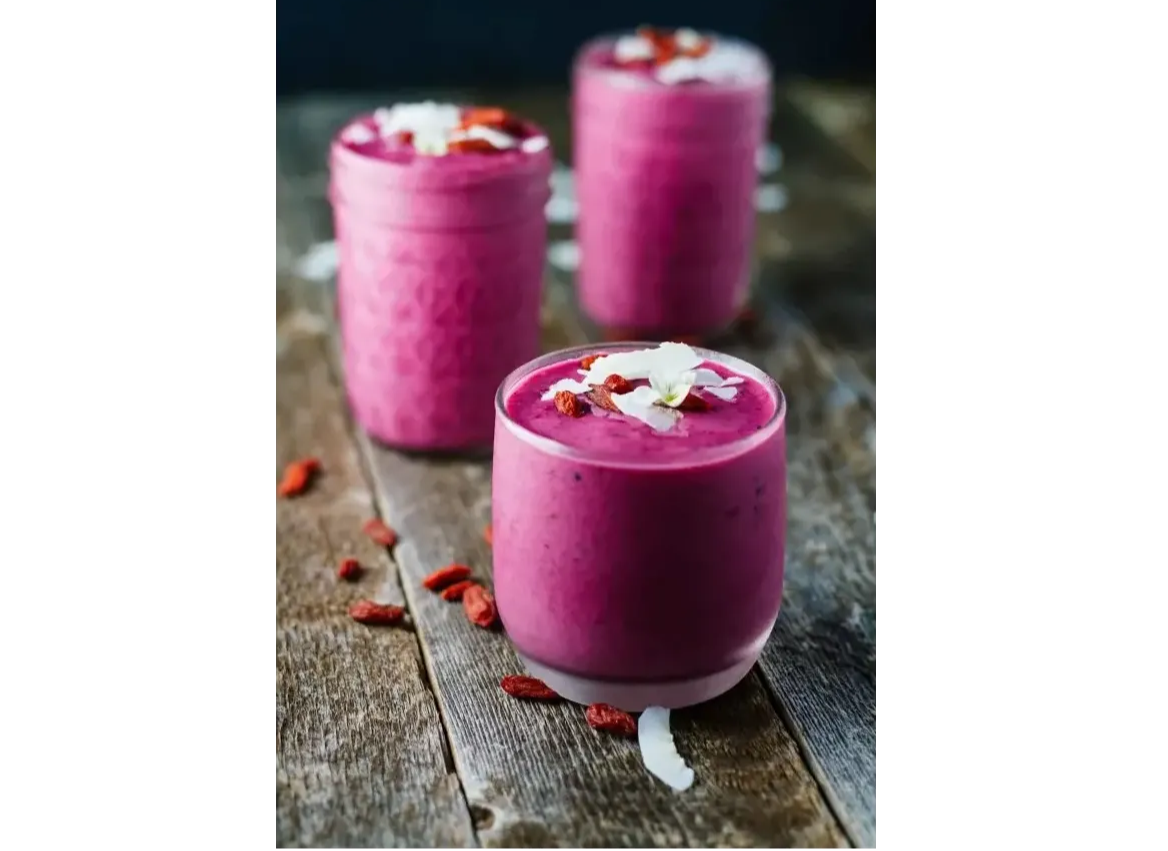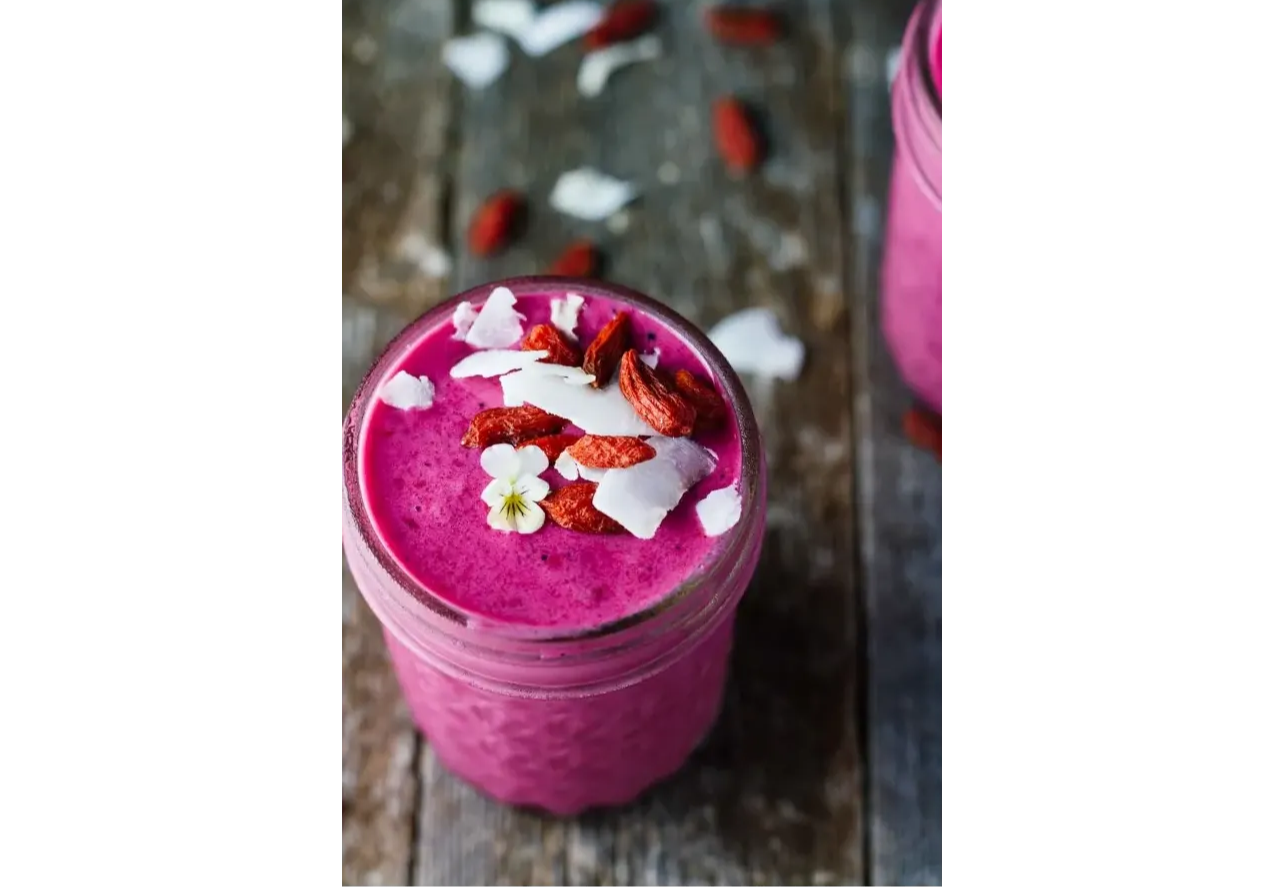 ---
Ingredients:
2 cups frozen dragon fruit cubed
2 bananas
1/2 cup frozen raspberries
2 Tbsp dried goji berries
1/4 cup unsweetened almond milk
Instructions:
Blend all ingredients together.
Serve and enjoy!
This recipe is made by Christine McMichael from Jar of Lemons
This recipe is a part of our "Top 10 Dragon Fruit Recipes" that can be downloaded here.