This Ombre Dragon Fruit Chia Pudding is a perfect for snack, dessert or even breakfast. Made with a few simple ingredients it is easy to make and provides many health benefits as well as delicious taste. Layered in obmre fashion this treat is simply irresistible to your eyes as well as your senses.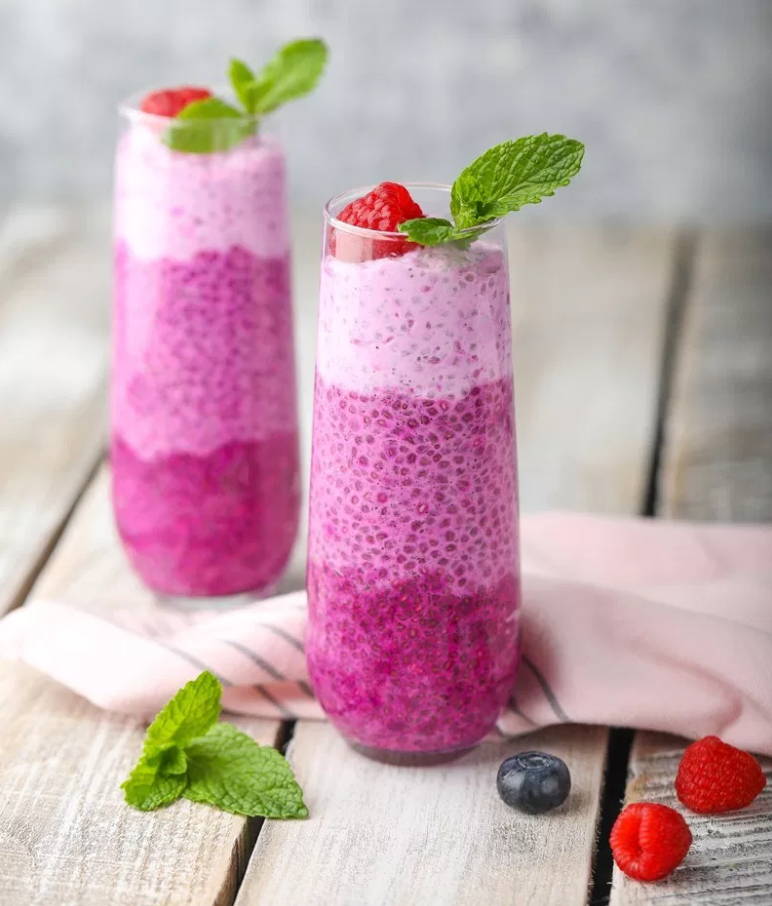 INGREDIENTS
⅓ cup chia seeds
5 cup almond milk
2 teaspoons maple syrup
1 tablespoon dragon pink powder
INSTRUCTIONS
Mix together chia seeds, almond milk and maple syrup. Stir well and put in fridge to soak overnight (or at least 3 hrs).
When chia seeds absorbed the liquid and you see a pudding consistency, separate the mixture into 3 separate parts. Add a bit of dragonfruit to the first pudding mixture until desired darker color. Add a little less to the second portion and even less to the last part. *You can always add more almond milk if the mixture is too thick. You can also add more or less maple syrup to your preferred sweetness level.
Layer into a glass & enjoy!
This recipe is made by A Healthy Plan