This is a glorious wonderful recipe for you, "dark chocolate and matcha green tea powder are packed with such high level of antioxidants."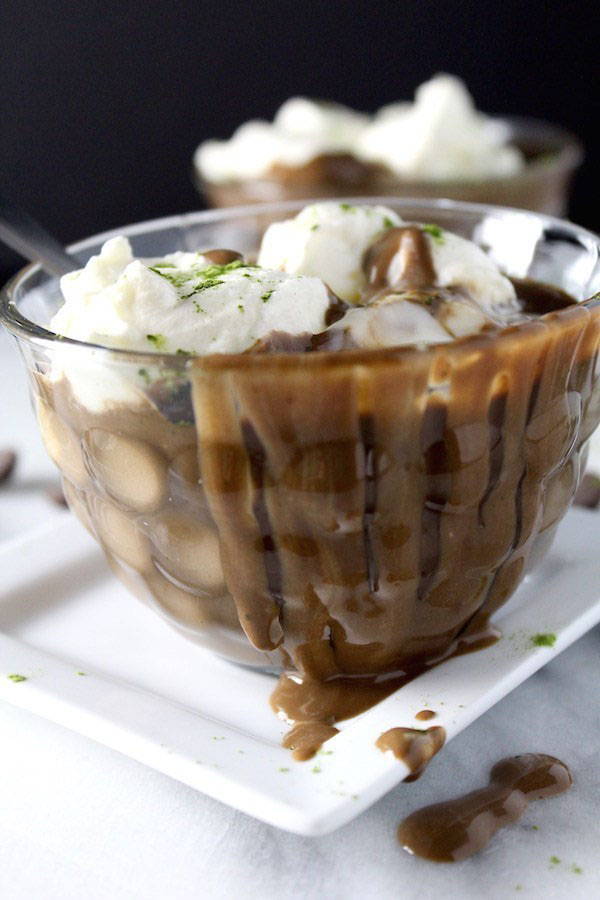 ---
Ingredients:
1 1/2 cups unsweetened coconut milk 300 grams
1/3 cup (heaping) bitter-sweet chocolate 70 grams chips ghirardelli
2 tsp . matcha green tea powder
2 Tbsp . powdered sugar or maple syrup

For the whipped cream:
1/2 cup heavy whipping cream
2 tsp . powdered sugar or maple syrup
Instructions:
Heat the coconut milk over medium heat in a saucepan, whisking occasionally.
Whisk in matcha green tea powder until it's incorporated. If there are still some tiny lumps, don't worry, just get it as smooth as possible. The liquid will be somewhat frothy.
Whisk in the chocolate chips until the mixture is nice and smooth.
For the whipped cream:
With an electric beater or stand mixer, beat the whipping cream, adding the powdered sugar a little at a time. Don't over beat be-cause it will turn into butter!
Pour the hot chocolate mixture into tea cups and top with whipped cream and a sprinkle of more matcha powder.
        This recipe is made by Leslie Anne Osborne from Bessie Bakes
This recipe is a part of our "Top 10 Winter Drinks with Matcha" that can be downloaded here.