Have a taste during these winter days with matcha added with cashew and coconut butter. It's so creamy that you wanted to have it everyday.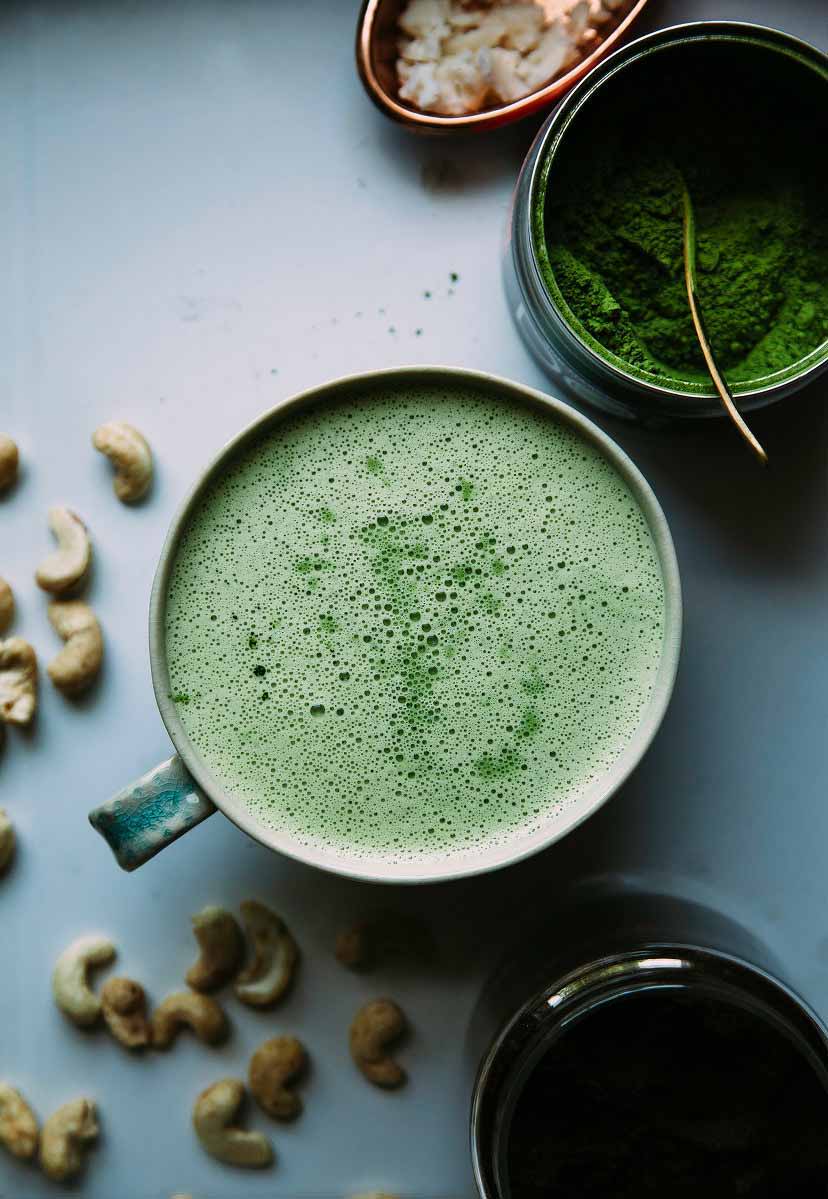 ---
Ingredients:
¼ cup raw cashews
1 teaspoon matcha powder
½ teaspoon coconut butter
⅛ teaspoon ground vanilla powder
sweetener, to taste (a pitted
Medjool date, drops of stevia, drizzle of maple syrup etc)
1 cup boiling water
Instructions:
Throw the cashews, matcha, coconut butter, vanilla, and sweetener of choice into the pitcher of an upright, high-speed blender. Pour the boiling water into the pitcher as well. Cover the pitcher and slowly bring the speed up to high. Blend until cashews are thoroughly incorporated/liquefied. Pour the coconut cashew matcha latte into your mug of choice. Enjoy immediately.
This recipe is made by Laura Wright from The First Mess
This recipe is a part of our "Top 10 Winter Drinks with Matcha" that can be downloaded here.