Homemade Chocolate Matcha Butter Cups are easy to make from a scratch. You get to use your good quality chocolate and all natural ingredients like our matcha!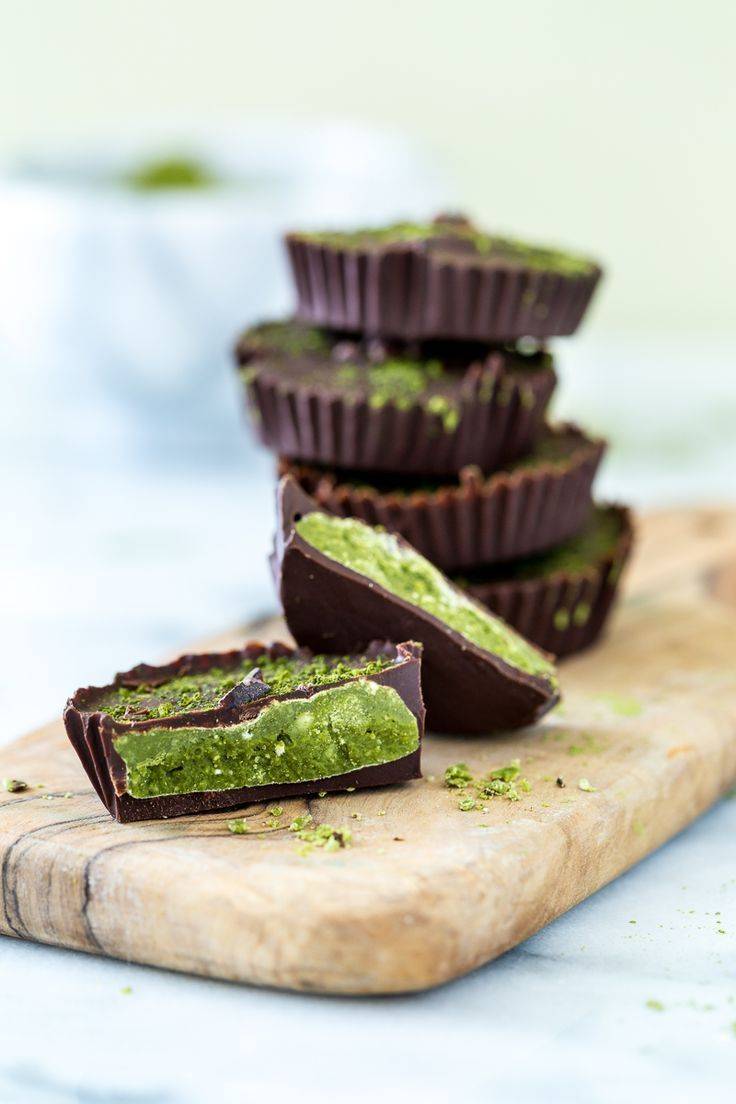 ---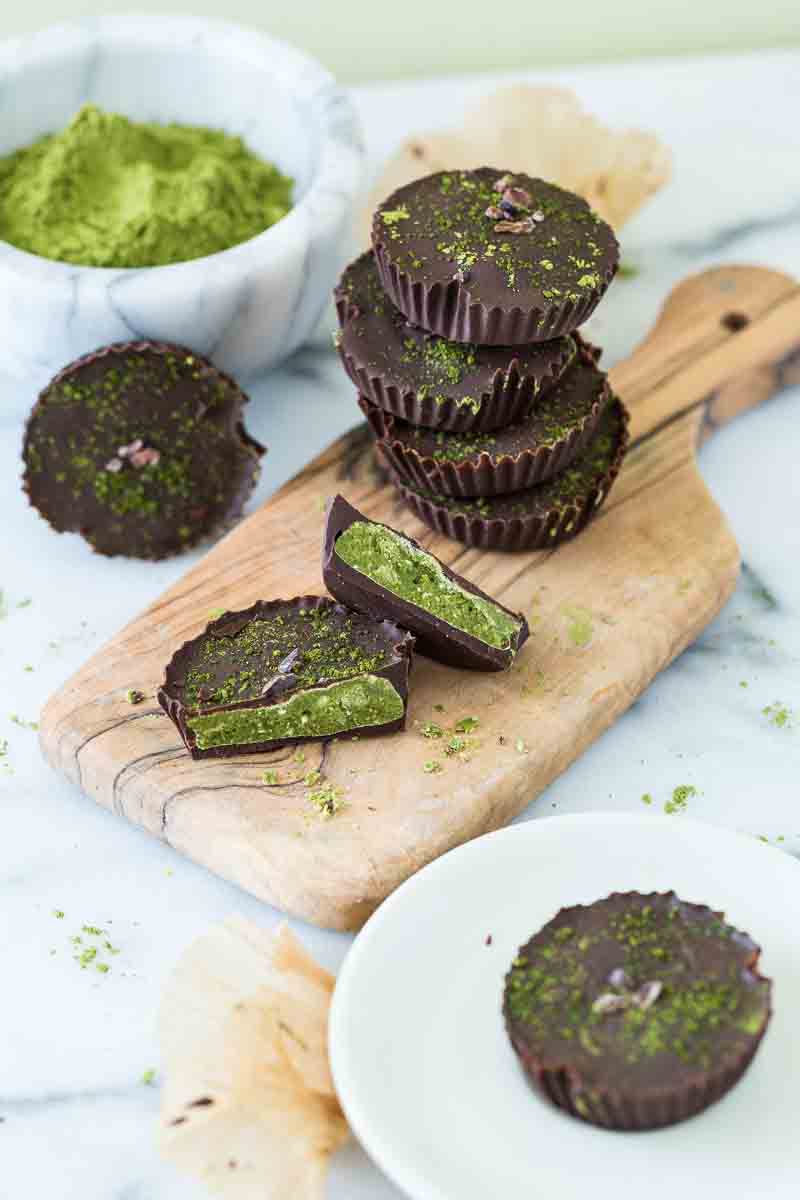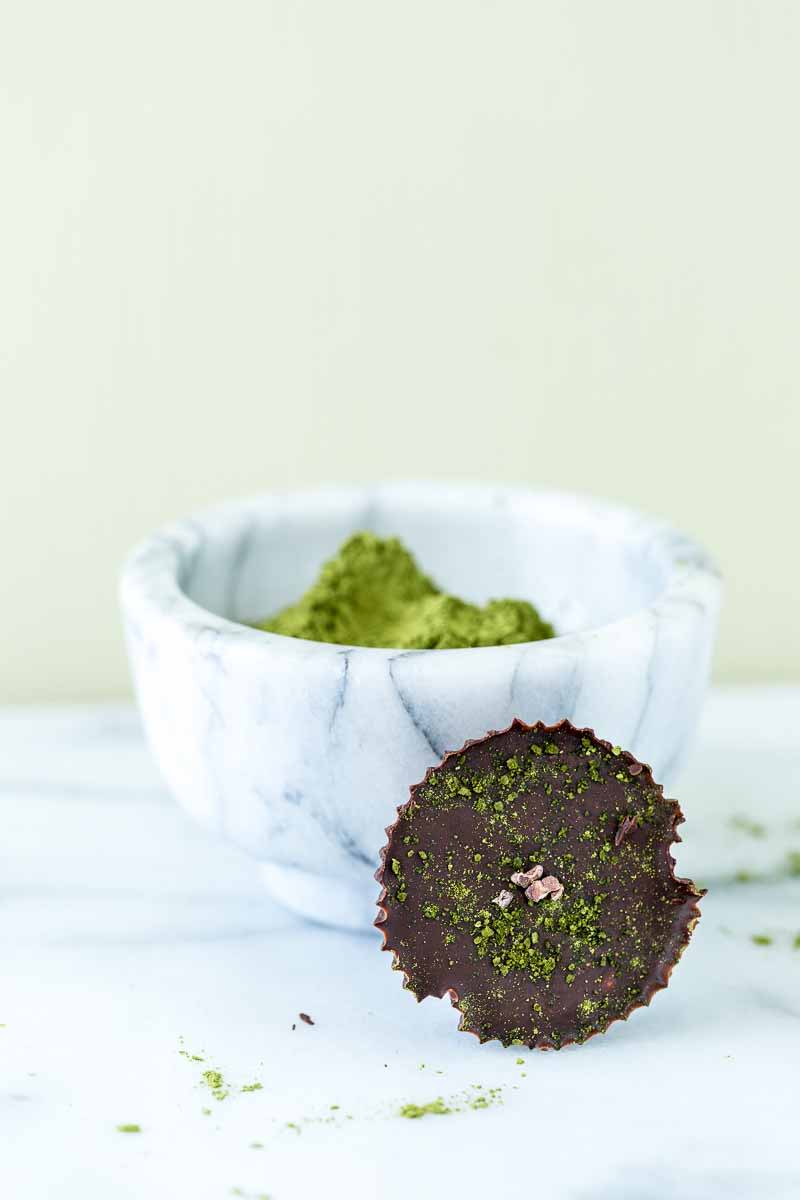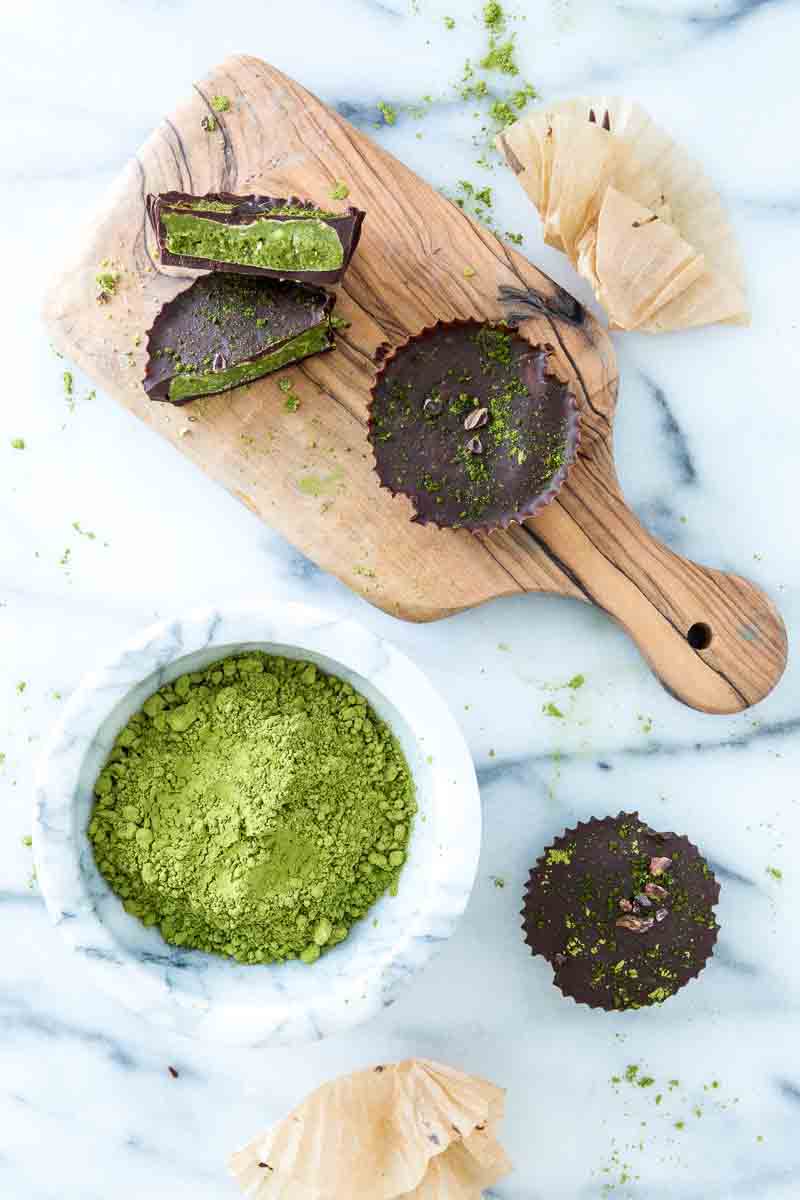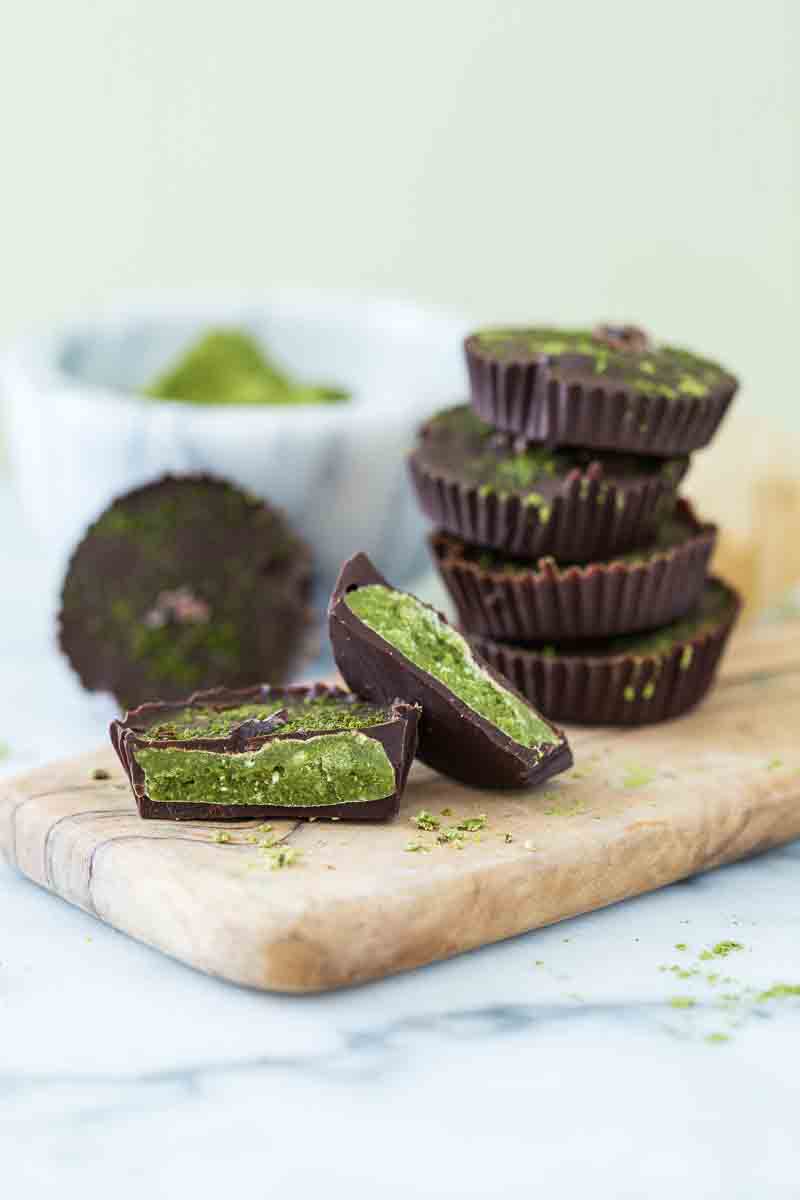 ---
Ingredients:
Yield: 8 pieces
1/2 cup coconut butter, softened but not melted
5 tablespoons almond flour
3 tablespoons powdered xylitol (or powdered sugar)
1 teaspoon  matcha powder
1 cup chopped dark chocolate
1 teaspoon coconut oil
For toppings:
Instructions:
In a small bowl, mix together the coconut butter, almond flour, powdered xylitol (or powdered sugar), and matcha powder. Place in the refrigerator for 10 minutes.
While the matcha mixture is chilling, melt the chocolate. Place the chocolate in a glass bowl and place over a small pot of boiling water. Add the coconut oil and stir until melted and smooth. Remove from the heat.
Line a muffin tin with 8 muffin liners. Spoon 2 tsp. of melted chocolate into a liner and use the back of the spoon to push the chocolate about 1/4 of the way up the side of the liner. Repeat with the rest of the liners.
Scoop 1 tbsp. of the matcha mixture into your hands and roll it into a ball. Place the ball into one of the liners and use your fingers to gently flatten it. Repeat until all cups have been filled. Top each cup with 1 tablespoon of melted chocolate and use your spoon to spread evenly over the matcha mixture, making sure that the chocolate meets the edge. If there is extra chocolate, divide it amongst the cups and smooth out.
In a small bowl, mix together the matcha powder and sea salt for the topping. Sprinkle the matcha salt mixture over the tops of the cups. Add a few cacao nibs to each, if desired. Place the muffin tin in the refrigerator and chill the cups until they are solid. Keep chilled until ready to serve. For a softer, chewier, piece, let it sit at room temperature for about 5 minutes before eating. Enjoy!
          This Recipe is made by Kristy Turner from Keepin' It Kind
This recipe is a part of our "Top 10 Gluten-Free Recipes with Matcha" that can be downloaded here.