A delightful snacks especially for kids. They're packed with matcha flavor - a great immunity booster and anti-inflammatory.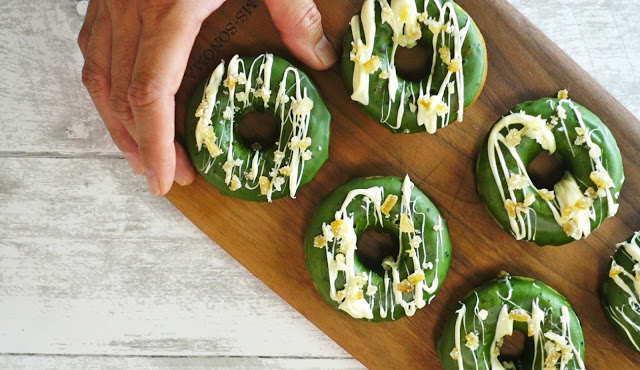 ---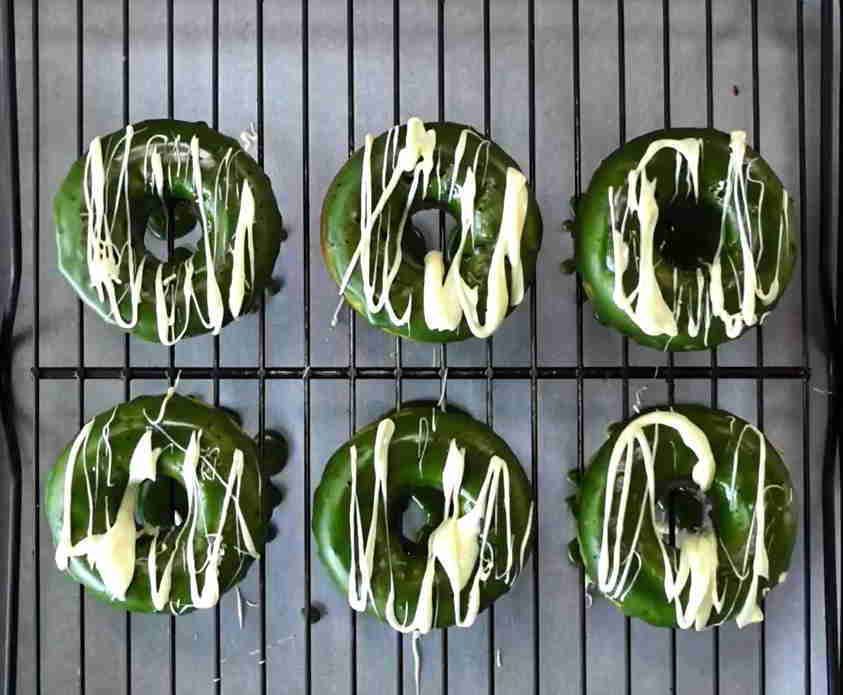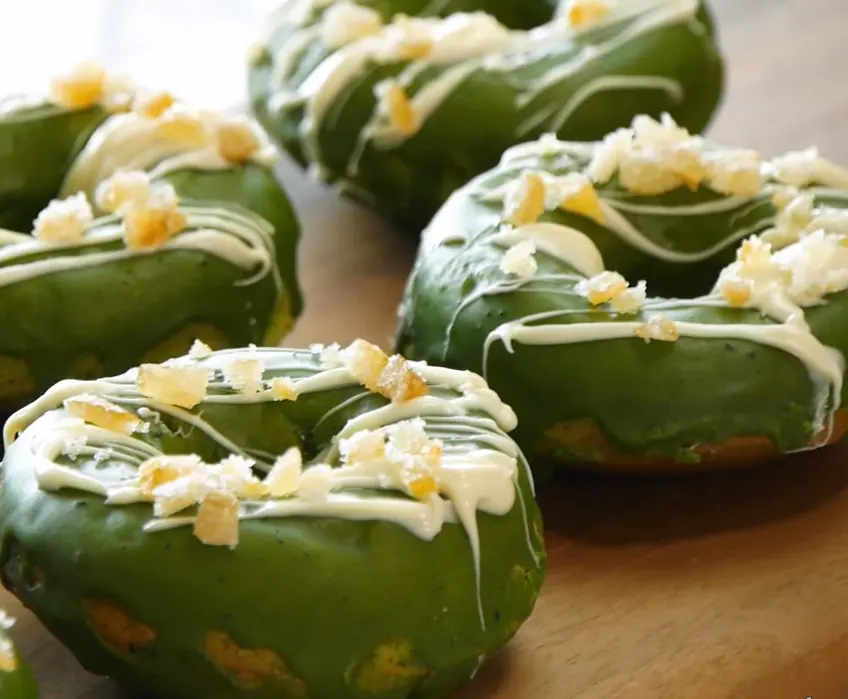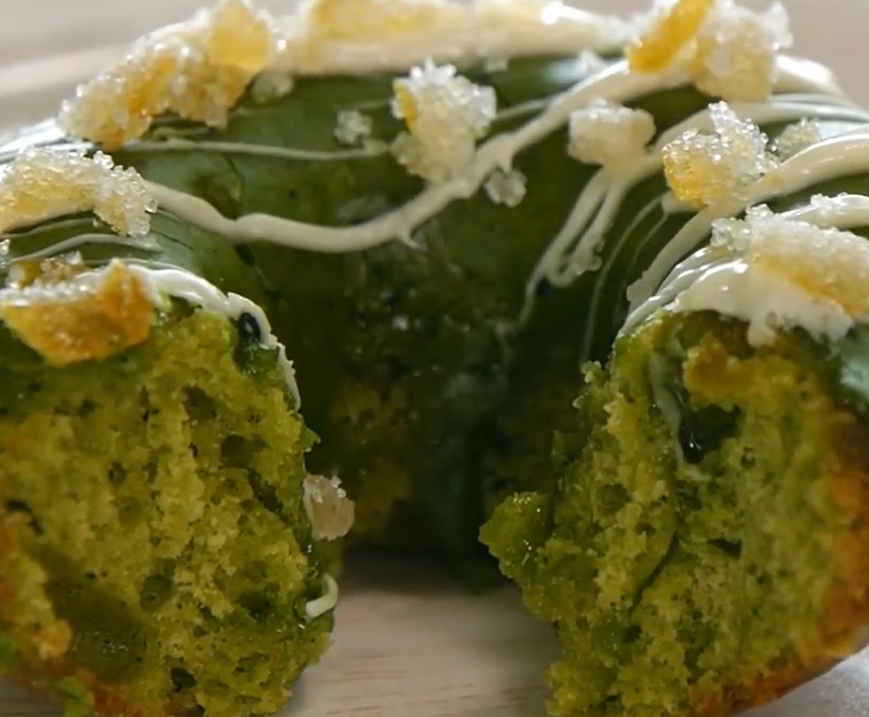 ---
Ingredients:
(make 6 donuts)
2 tbsp butter
1 cup cake flour
1/4 cup sugar
1 tsp baking powder
1 tsp matcha powder
1/4 cup milk
2 tbsp butter, melted
1 egg
1/2 bar good quality of white chocolate, melted
candied lemon bits (optional) (matcha glaze)
1/4 tsp hot water
1 cup confectioner's sugar
tiny amount of water if necessary
Instructions:
First grease the donut molds with some melted butter, oil or non stick spray. In a bowl, sift in flour, sugar, baking powder and a teaspoon of matcha powder and mix well to combine. Next, add in the milk, melted butter and egg. Mix until the batter is smooth. Pour the batter into the donut molds. Then give it a couple of taps to eliminate any air bubbles. Bake for 12-15 minutes at 180C/350F or until a toothpick inserted comes out clean.
To make the glaze, combine the matcha powder and hot water and mix until smooth. Add to a cup of confectioner's sugar and mix until the consistency of glaze. It shouldn't be too thick or too thin. If it's too thick, add just a tiny amount of water and mix until you get the right consistency.
Once donuts are done, take them out and cool completely before glazing. Once they have cooled, dip them into the matcha glaze and put them on a wire rack to let the glaze set. Drizzle on the white chocolate and top with candied lemon if you like. If I'm serving them right away, I like to add some fresh lemon zest on top for extra lemony flavor. Enjoy!
        This recipe is made by Sinichi Mine from Tabieats
This recipe is a part of our "Top 10 Gluten-Free Recipes with Matcha" that can be downloaded here.